Spain in June: 9 Travel Tips, Activities & Weather
July 11, 2023
Updated:

July 13, 2023
Published: July 11, 2023
It's the moment we've all been waiting for! June marks the arrival of summer in Spain, bringing long days, pleasant night weather, and the perfect excuse to show your shorts, dresses, hats, and sunscreen.
While some like to soak up all the sun in paradisiac beaches, and others dream of the amazing mountains, a hidden treasure in Spain awaits during this transitional period: the lesser-known cities and towns, often forgotten in front of the typical cities of high season, and many incredible festivities.
June reveals the ideal opportunity to uncover these charming places I think you don't know yet.
In this article, I'll tell you everything you need to know to plan a perfect trip to Spain. Discover the best places to visit, unlock the secrets for the ideal outfits for the season, embark on cool experiences and activities, and get valuable travel tips that my friends always seek when planning their June vacations in our beautiful country.
God bless the Mediterranean Summer, as it sets the stage for an ideal vacation.
---
TRAVEL TIPS
---
1. Pre-High Season Perks: Make the Most of June's Days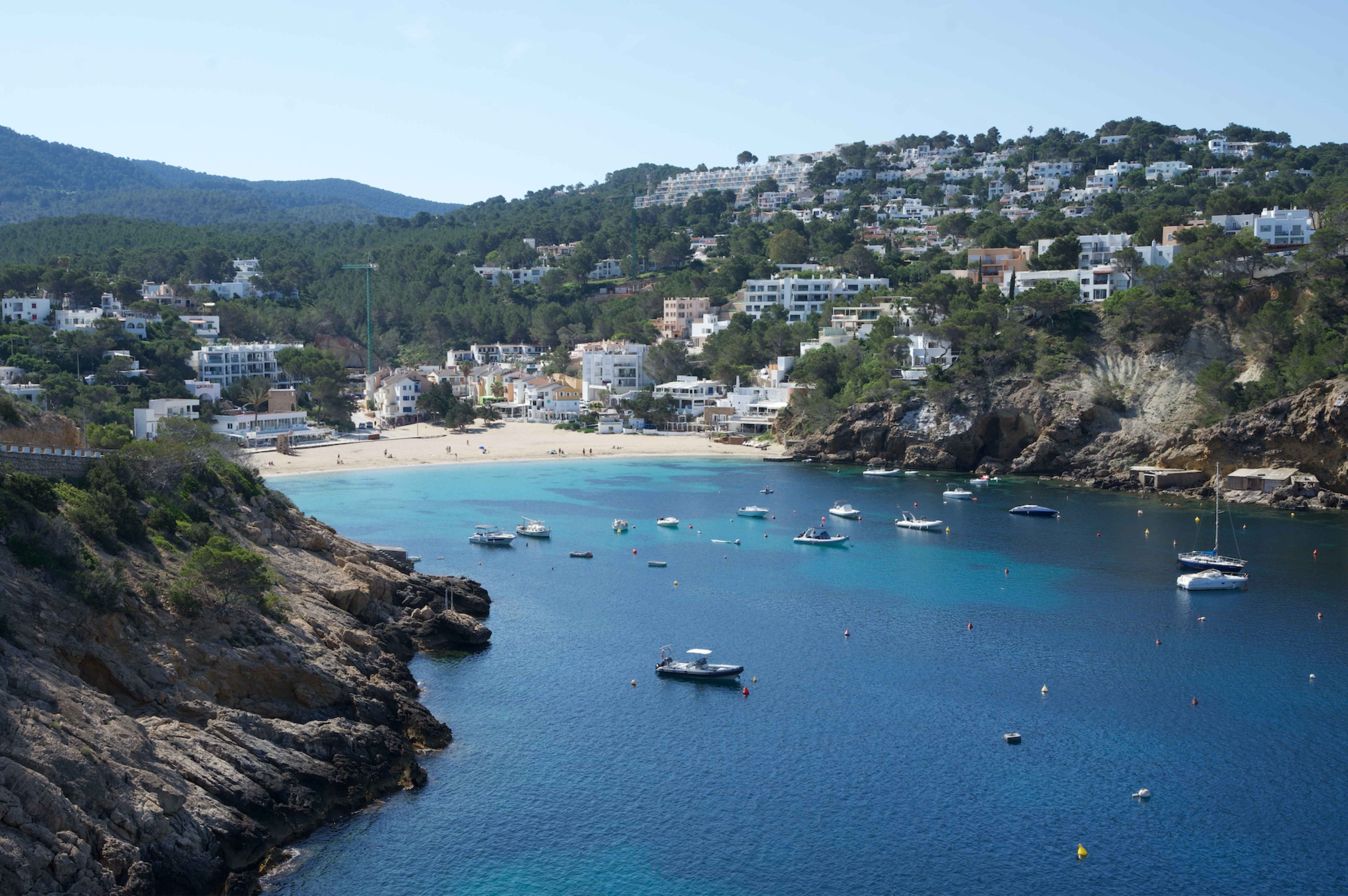 The lower prices than in July and August make June one of the ideal months to travel! In addition, walking in the middle of the day in inland cities such as Madrid, Córdoba, or Seville in July or August is almost impossible. So June is your last chance to do it.
Crowds are also less frequent in bigger cities since the high season starts in early July.
I know that picture of Ibiza caught your attention, but hear me out: This is the absolute LAST chance to visit the Islands before they get packed with visitors (and party people). So, if you're young and want to have fun in the sun while experiencing the hype of the Spanish Islands, here's a guide that can help you decide which one is for you:
🏝️Read more: Ibiza vs Mallorca: 5 Key Differences for Tourists!
Also, discounts and great offers begin the last week of June. Clothing stores like Zara, shoe brands like Castañer, makeup stores like Sephora, and almost every shop have summer discounts. So, it's a perfect place to enjoy a leisurely walk in the streets. These are the best spots for finding great deals:
🛍️ Read more: 11 Best Shopping Places in Madrid: Streets, Outlets & More
foto
2. Embrace the Light: Longer Days and Memorable Nights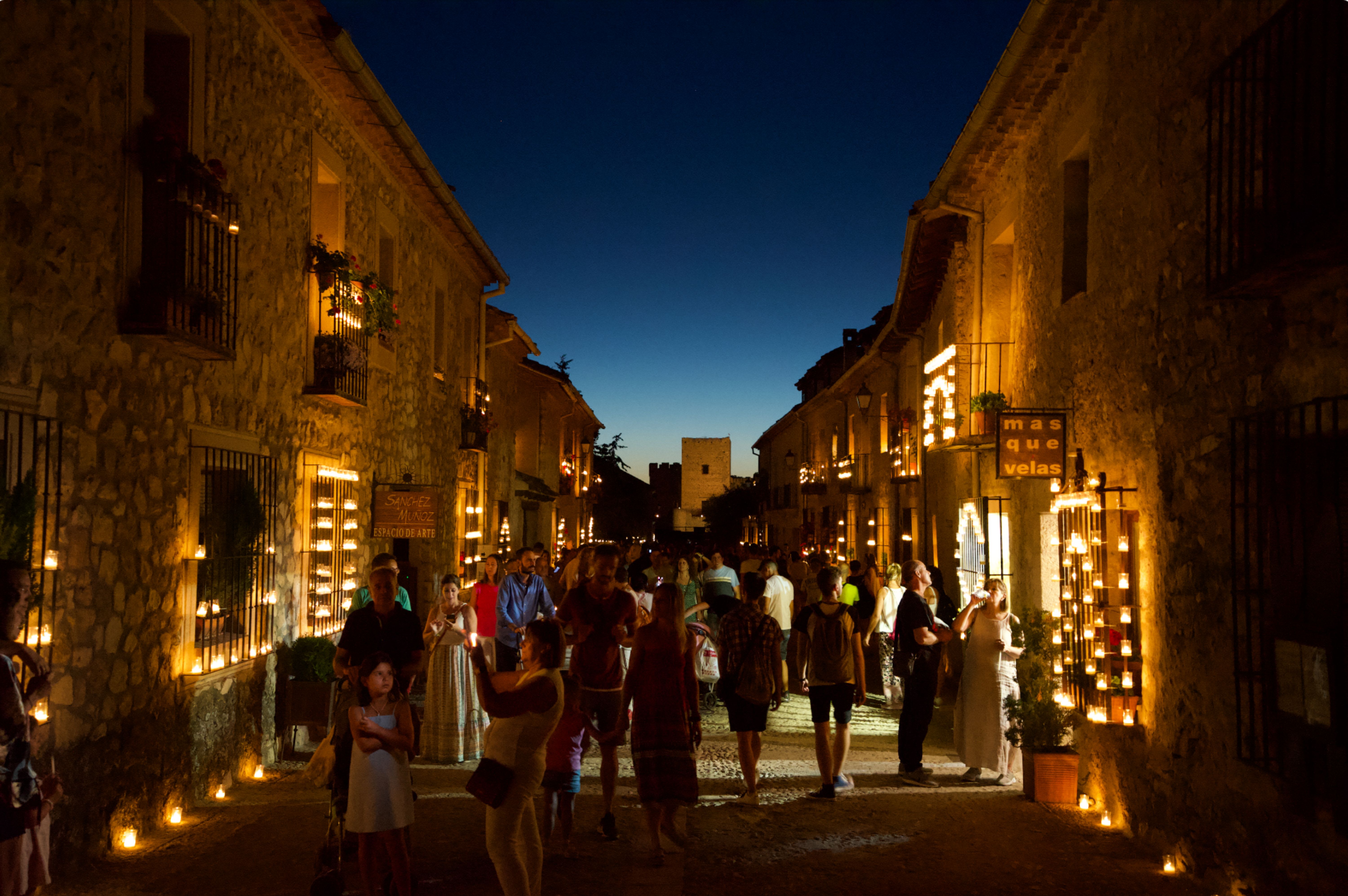 As Summer settles in the country, days are longer and nights are shorter. We also have the blessing of clear blue skies during this period. You will never see a dull day, and the streets will be filled with joy.
During these days, the sun in Madrid rises at 6:53 AM. The sunset, on the other hand, is currently late at 9:47 in the evening, which gives you enough time to do as many activities as you wish. This is one of the main reasons I love our Mediterranean Summer so much, and I wouldn't change a thing!
And, if you're staying until early July and want to finish your vacation strong on a lovely date night with your partner, you can't miss visiting Pedraza for the "Night of Candles." It is usually held on the first and second Saturday of July.
The beauty of this party comes around 10:00 PM when the sun's down, and they light 55,000 candles throughout the town and turn off the lights. Jimena and I did this last year, and it was such an unforgettable experience. I really recommend it.
3. Roman Fun in Lugo: Experience Arde Lucus Festivities
Do you like Roman movies? Just one excursion to Lugo will make you feel like you're inside one of those productions, and you don't have to be a history buff to have an amazing time.
The Arde Lucus festival commemorates the founding of the city of Lugo by reviving its Roman past. For three days, Lugo becomes "Lucus Augusti," a prominent city in Roman Gallaecia where all recreational and cultural activities occur. 
Everyone takes over the streets dressed in Roman or Castro clothing to pretend we have returned a few centuries.
I really encourage you to take a trip to this town in June, as it is also a great way to experience Spain's culture and dig into those hidden customs and traditions that are often undervalued and shadowed by the parties in Mallorca, or the running of the bulls, to name a few. 
🏛️ Read more: 9 Roman Cities in Spain for Fascinating Time Traveling
4. Corpus Cristi Celebrations: Spain's Warm Welcome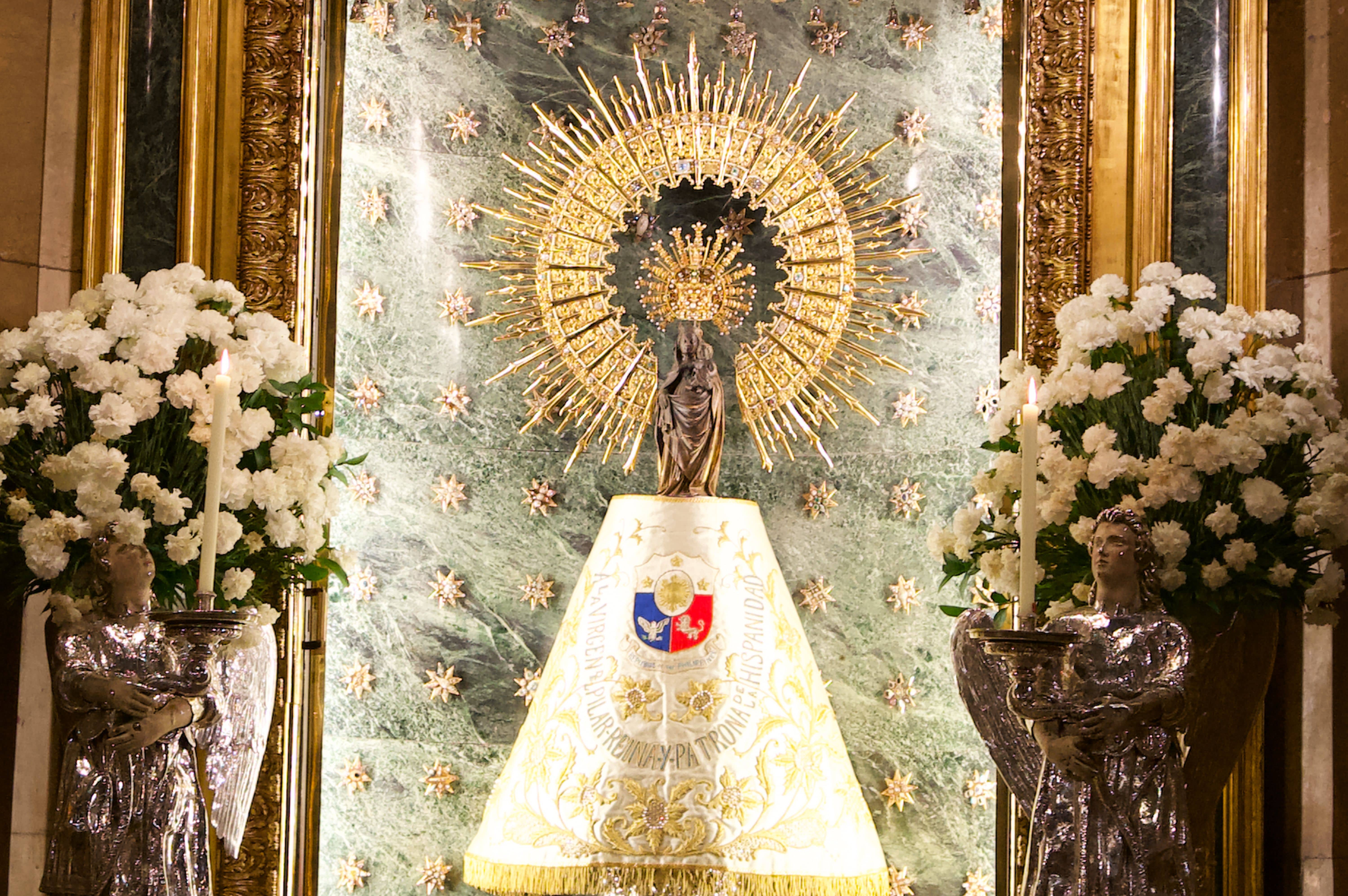 Corpus Christi comes from Latin and means "Body of Christ." It is a feast of the Catholic Church to celebrate the presence of Christ in the Eucharist.
The feast of Corpus Christi doesn't have a definite date. Still, it is celebrated every year sixty days after Easter Sunday. Usually in June.
The Eucharist is a sacrament where the blood and body of Christ are consecrated to be shared among the faithful believers attending mass. Its main objective is to remember the body and blood of Christ through the Blessed Sacrament. This is, for Catholics, a symbol of reconciliation.
These are the 3 most outstanding Spanish regions where Corpus Christi is celebrated in a unique way: Toledo, Pontevedra, and Salamanca.
⛪ Read more: Corpus Christi in Spain: All You Need to Know + 6 Fun Facts
5. Pyrenean Delights: Soak Up the Spirit of Las Fallas
Las Fallas in the Pyrenees is a traditional festival, declared Intangible Heritage of Humanity, in which people recreate the tradition of gratitude for the harvests and the arrival of good weather with nocturnal bonfires.
This date is the one they wait for to ignite Fallas, Haros, and Brandons. You will also see people going down mountains with burning torches and dances and rituals around the fire to light up the long night.
The Fallas of Lleida included in the UNESCO list are those of Boí, Taüll, Erill la Vall, Barruera, Durro, El Pont de Suert, Llesp, Casós, Vilaller, and Senet, in the region of the Alta Ribagorça; Arties and Les, in the Val d'Aran; Isil and Alins, in Pallars Sobirà, and La Pobla de Segur, in Pallars Jussà.
6. Midsummer Magic: Experience Bonfires on La Noche de San Juan
This special festivity, typical of Alicante, occurs every year between June 20 and 24.
Historically, this celebration has been associated with the birth of Saint John the Baptist by Christianity and the ancient agricultural festivals of pagan origin held before the arrival of the summer solstice.
These parties share many of the features that define the well-known Fallas of Valencia:
Parades and concerts
Burning of ninots and mascletás
Offerings of flowers
Bullfights
🔥Read more: 13 Mind Blowing Spanish Festivals Worthy of Your Bucket List!
However, the most famous and impressive takes place during the night of San Juan, where almost 100 bonfires are lit and witness cheers throughout the night.
It is an authentic festival of Spanish culture with privileged views of the Mediterranean, and you will not regret it if you add it to your list of activities for June.
7. Experience Spain's Lively Music Festivals
Spain does not stop. Every week, there is a party in some corner of the country, and they're more than a regular party. During June, the best music festivals begin to be seen for those who want to come to confirm that Spain is a very partying and laid-back country.
With an unbeatable selection, the best national and international bands come to our country to make us have a better time than ever.
One is the famous and expected Primavera Sound, which takes place in the largest cities like Barcelona and Madrid; they are known for having the best venues and artists to offer unforgettable experiences.
8. Enjoy Spain's Pleasant Summer Weather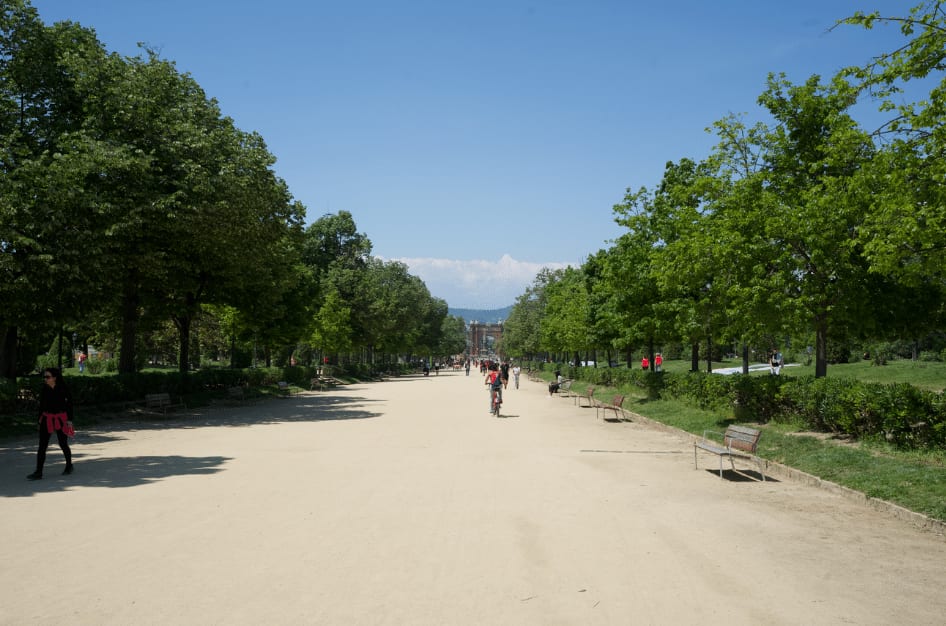 June in Spain is a pretty sweet deal, my friend. The weather starts warming up nicely, so you can expect great vibes! (although we always have good vibes here)
We're talking temperatures ranging from comfortable to hot, with averages hovering around 59°F to 77°F (15°C to 25°C). Perfect time to load on vitamin D and work on your tan, as Spanish love to do!
Make sure to pack everything necessary for the weather since we are changing seasons, but the "feels like" will be warm and sunny most of the time.
Just make sure you pack your shades, sunscreen, and a hat to stay cool. Delight yourself on ice cream, don't wear flip flops, get some cute sandals, and girls, it's time to take those dresses and long skirts out for a walk!
9. Spiritual Journey: Embark on the Pilgrimage of El Camino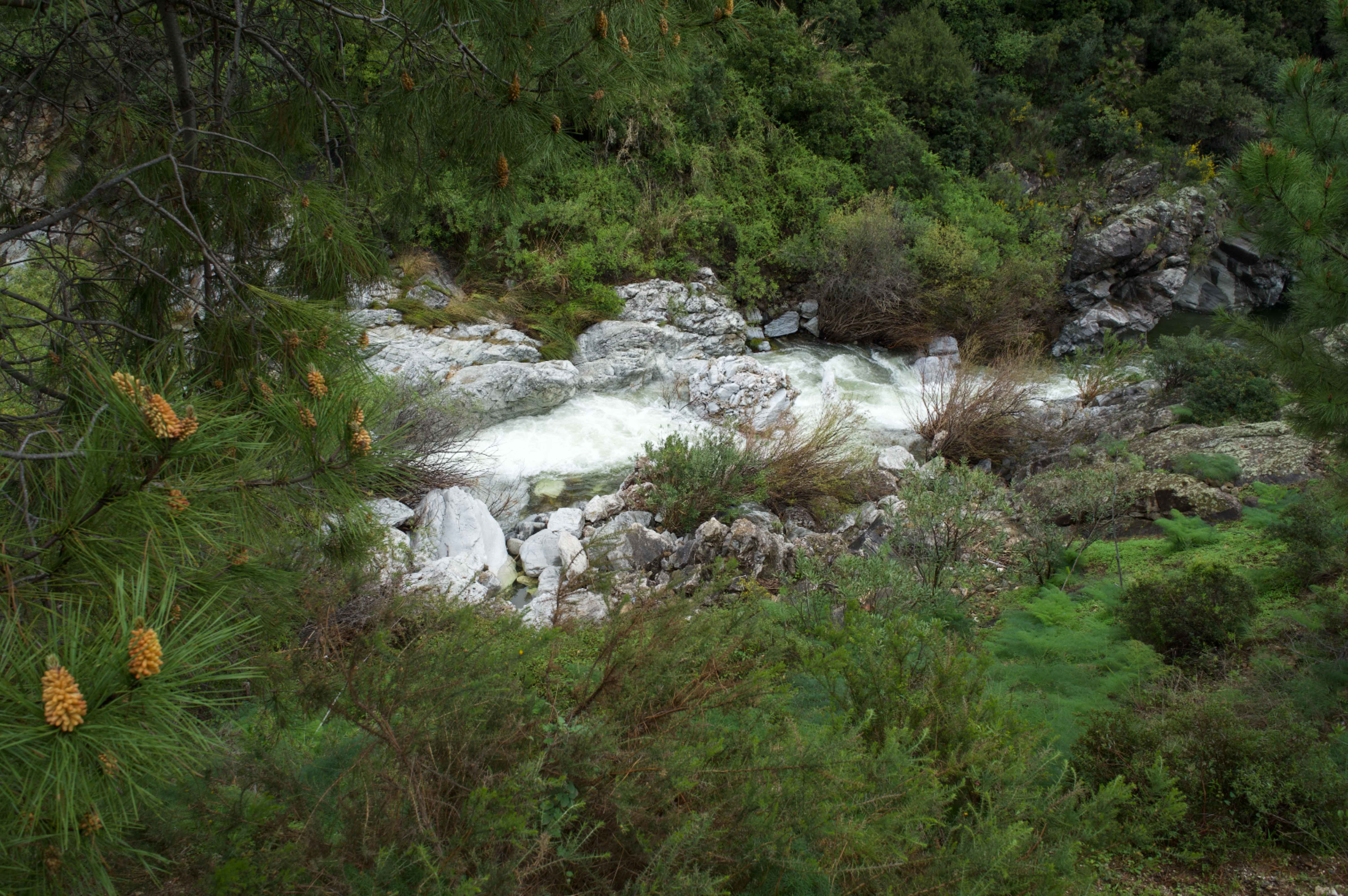 The Camino de Santiago is a pilgrimage route done annually by millions of pilgrims over the centuries. It starts in France and finishes in Galicia, in Santiago de Compostela.
Along the way, pilgrims encounter hostels, churches, historical monuments, and rich local culture, all of which contribute to the unique experience of the Camino de Santiago, without mentioning the incredible views and nature in the surrounding areas.
In addition to the religious aspects, many walkers find the Camino as an opportunity for personal reflection and spiritual growth and give you a chance to meet people from different countries and cultures.
Stay tuned if you're interested in this experience because we plan to make some journeys through El Camino de Santiago! See other routes below.
🏞️ Read more: The Silver Way of Spain: Discover The Famous "Via de la Plata"
ACTIVITIES
---
Here are the best activities you should do in the cities that can or cannot be missing from your list for these dates.
From the sunny coasts of Costa Brava to stunning cities like Barcelona and Madrid, there's no shortage of experiences for every traveler.
Let's see what this country has to offer.
Barcelona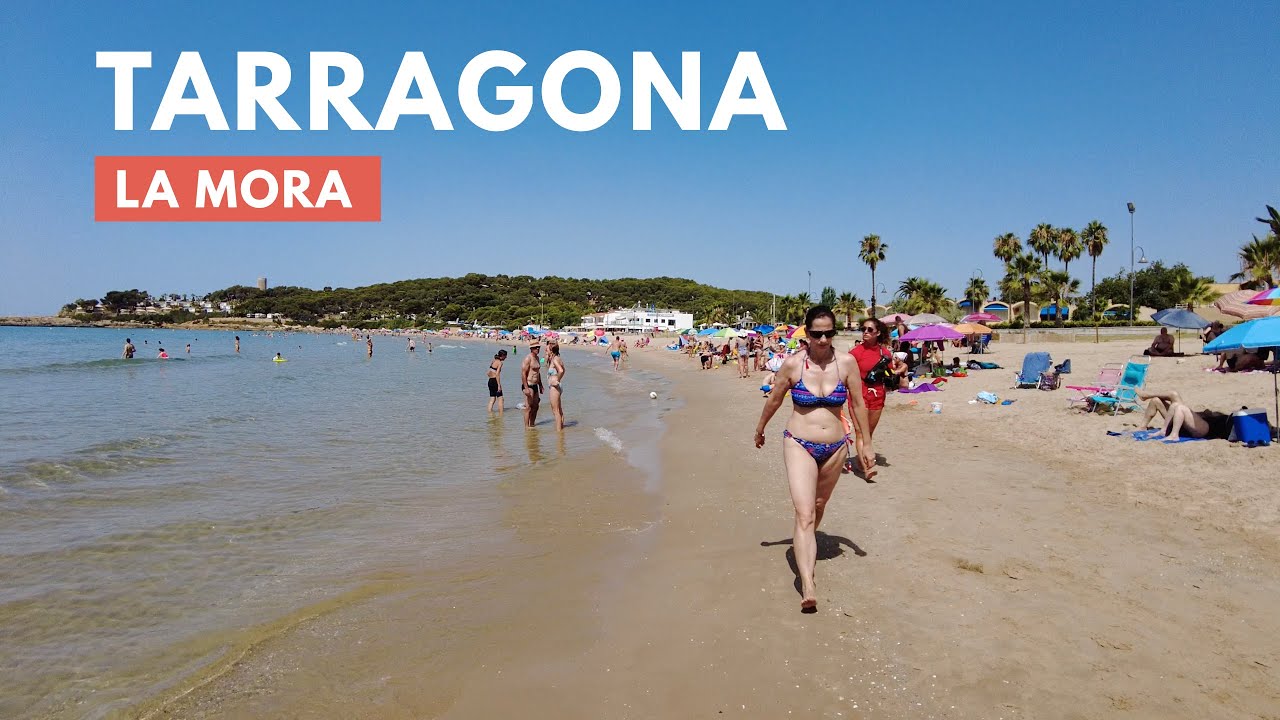 Here I leave you a Tarragona beach walk so you can imagine walking along these beaches one day in June.
Barcelona is ideal to visit during this month or at the beginning of the summer. Not only is it the second largest city, but it is also the one with the most international people. Therefore, there are endless cultural activities to enjoy in this highly visited month.
And not to mention the beautiful and long beaches just a few steps away, and others just a few minutes away from the city center. What makes it a must for these dates in case you don't decide what type of trip you want to do, if a cultural one or a beach one, you will have both here!
Also, you cannot come to Spain and not visit Madrid or Barcelona; it is a sin! You are only excused if you come in July or August because the temperatures are very high, and there are other better times to visit them.
Anyways, this is the perfect destination to start your vacation with a good atmosphere, climate, nice people, and high vibes.
Madrid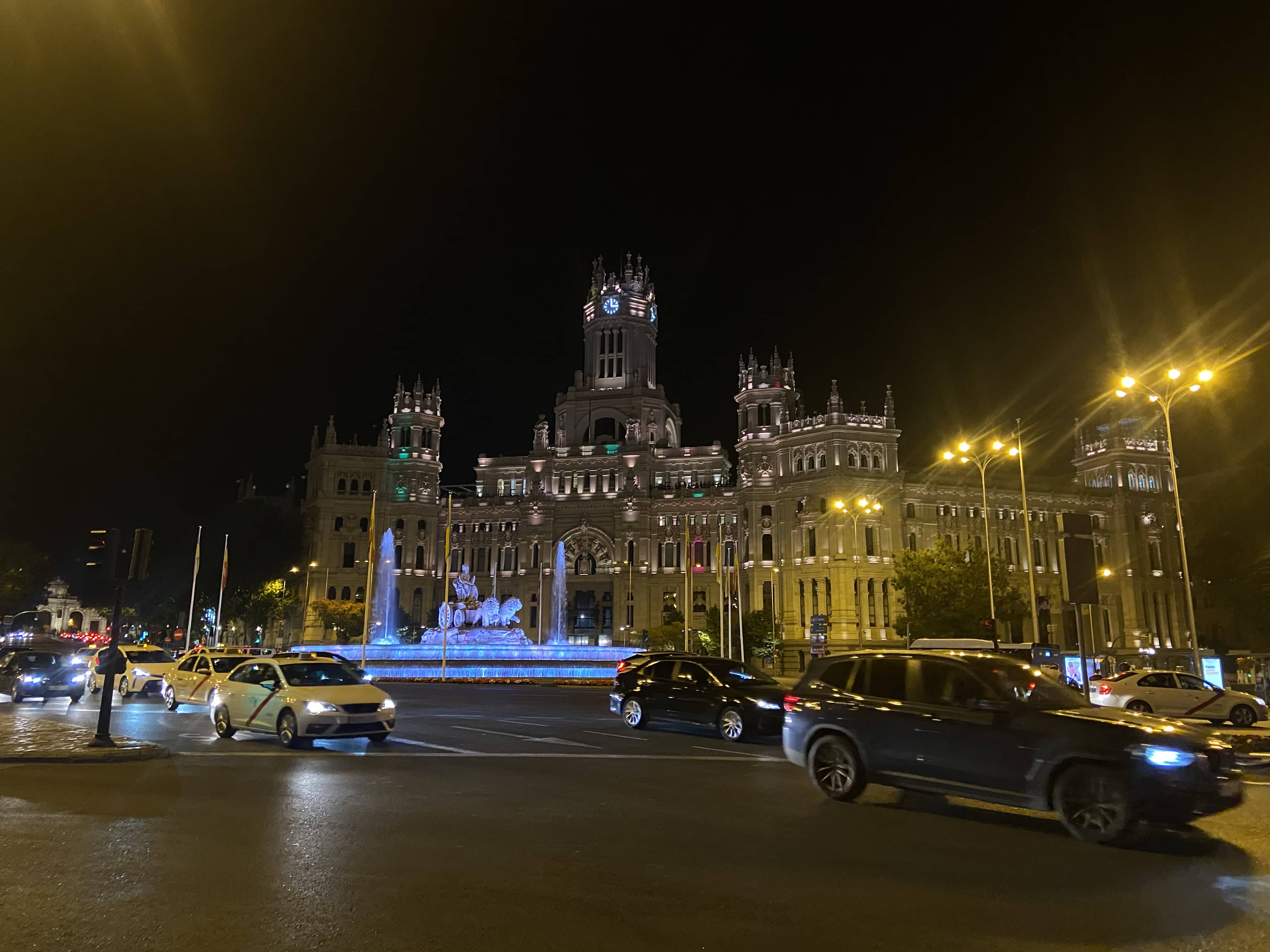 What to say about Madrid in June? It is absolutely fantastic. Great time to enjoy warm weather without suffocating, just before peak season; Madrilians enjoy long days in terraces and bars, and people start getting out of work a bit earlier on Fridays.
The city really has a lot of charm during these dates, Retiro Park is also beautiful, and you can enjoy bike rides, walks, picnics, and stroll through the streets. At the same time, you can go shopping, taking into account the discount season, stop at a cafe, or get into a museum for free!
Madrid offers endless activities for those who plan to have a great time while traveling and discovering a new city.
🏙️ Read more: 30 Best Things to Do in Madrid: Fun Activities & Food!
Alicante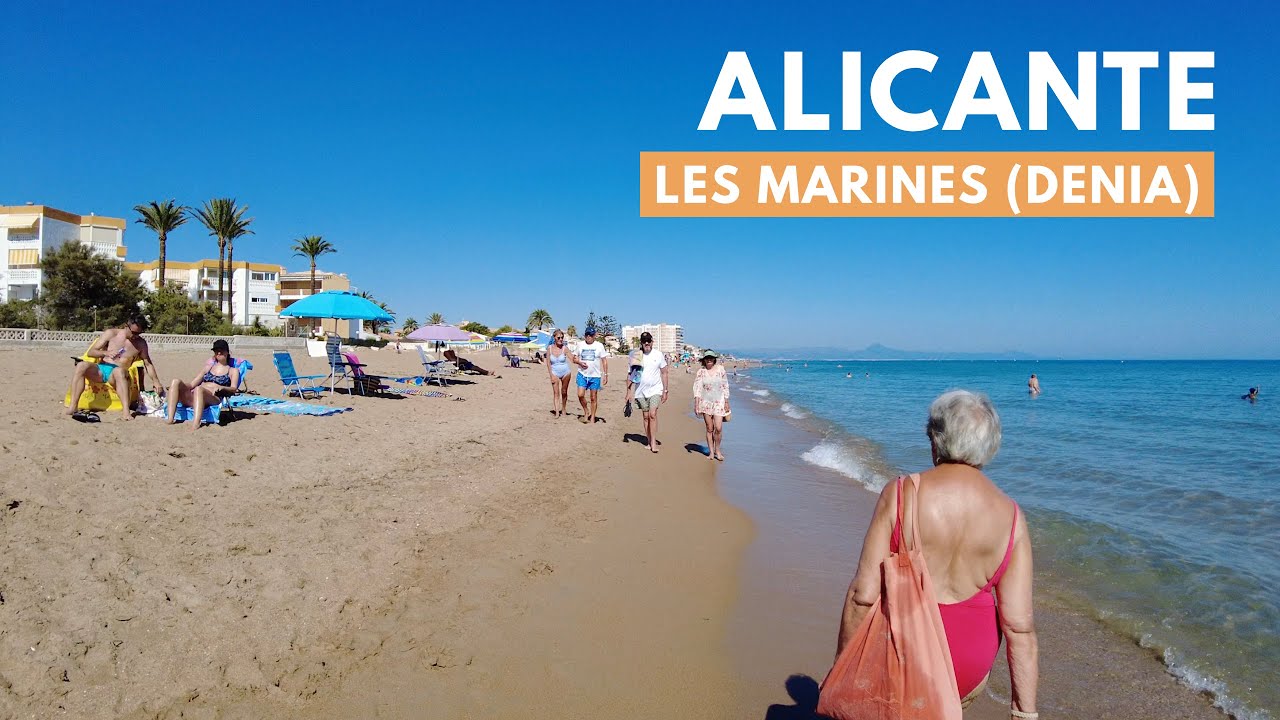 Another gem is Alicante, a vibrant coastal city on Spain's eastern Costa Blanca.
This place is known for its idyllic beaches, architecture, and rich cultural heritage. Also, it enjoys temperatures from 8°F to 82°F (20°C to 28°C) in June, so the climate is ideal for outdoor activities and relaxing at the beachside.
Some of the things you can't miss are strolling along the iconic Explanada de España promenade, discovering the historic Santa Barbara Castle, and walking in the Old Town.
Moreover, as I mentioned earlier in the article, June marks the beginning of the bonfires with the Hogueras de San Juan festival, a spectacular celebration you can't miss.
As for the most incredible beach spots, you absolutely must note my all-time favorites: Playa de la Albufereta, Playa del Postiguet, Playa de San Juan, Playa de Almadraba, and Playa Les Marines (in Denia).
Asturias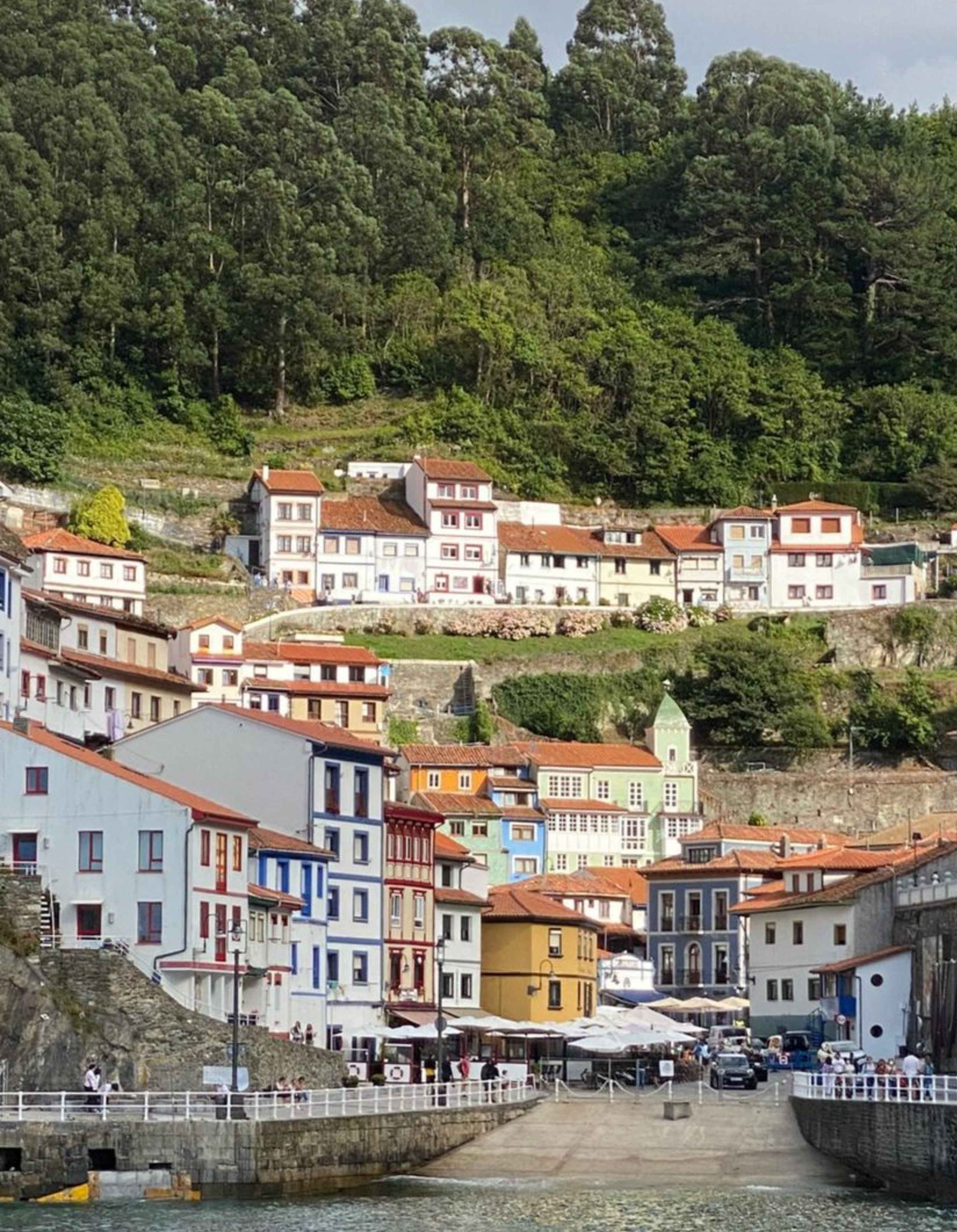 You've probably seen this picture before. It's one of the most coveted spots during the summer and in Spain! Just as you hear, not in Italy or any other European country.
Cudillero is a small town and one of the most beautiful towns in Spain. It can be found in the northern region of Asturias, known for breathtaking views and astonishing nature.
I really suggest you take a trip to Asturias or one of its main cities (Oviedo, or Gijón) in June, as the weather is so pleasing to relax and have a great time compared to other places and cities where it can be boiling.
Ávila
A hidden gem that often gets forgotten. It is a historic walled city in Castilla y León and offers a stunning destination for those seeking a unique cultural experience in Spain in June.
This place enjoys slightly cooler temperatures than the rest I have mentioned, with average temperatures ranging from 59°F to 77°F (15°C to 25°C), a pleasant climate for exploring the ancient streets and gorgeous landmarks.
As I mentioned, corpus cristi is coming up this month, and in Ávila, it is celebrated in a very vibrant way.
You can visit the iconic Avila Cathedral, a masterpiece of Gothic architecture, explore the Convent of Saint Teresa, and enjoy delicious food and a quiet atmosphere to discover corners of Spain that are not so busy.
WEATHER
---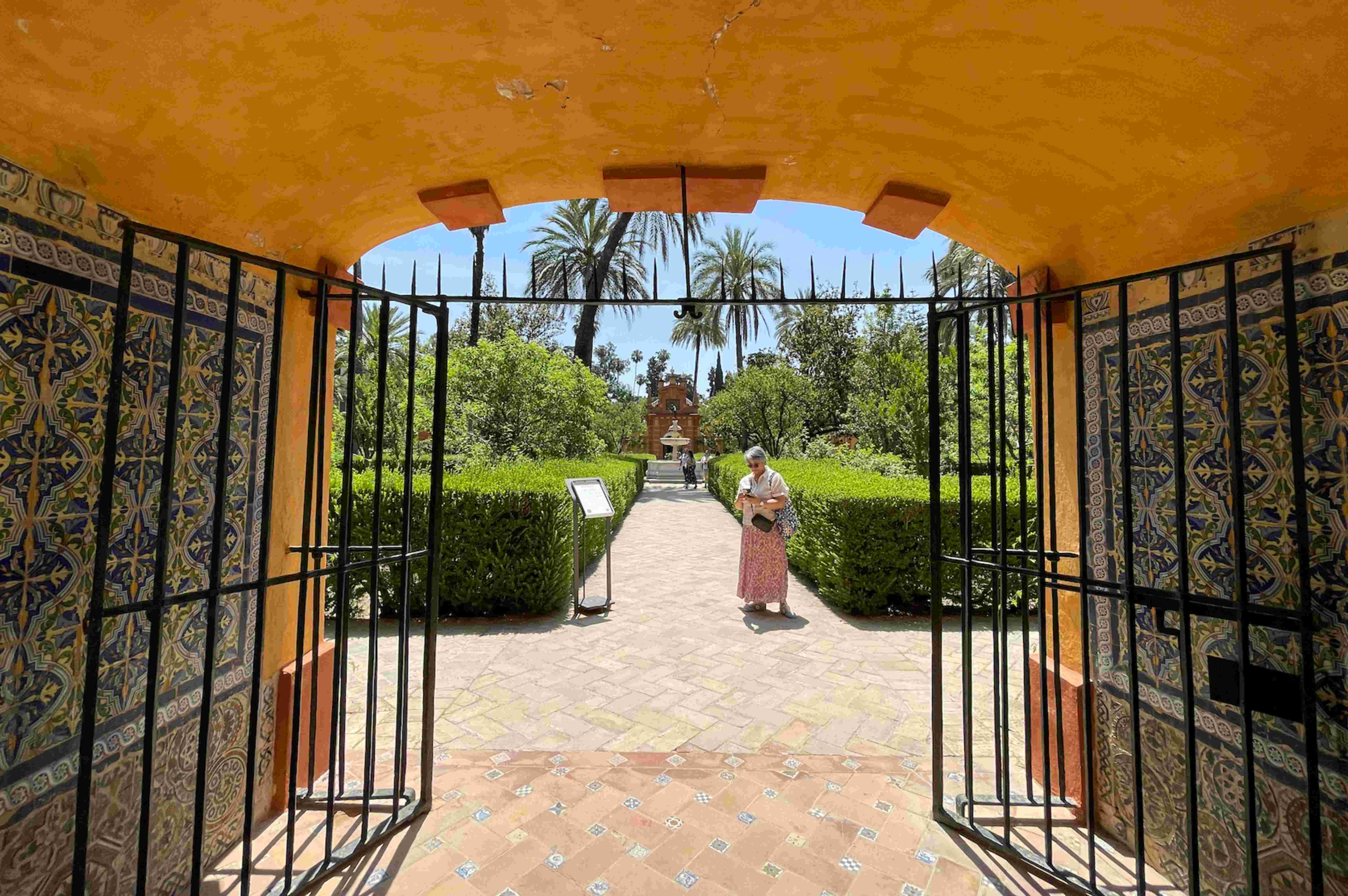 The temperature in Spain in June varies depending on where you are and the region. This is why I am leaving you a table with the average temperature in March for the different areas for more accuracy.
Please note that these temperatures are an average and can vary from year to year. So don't forget to check the weather map when you are closer to the day of travel!
You can expect cooler temperatures in the North (Galicia, Asturias, and Basque Country) since they have mild summers and somewhat high rainfall.
The real Mediterranean summer can be found on the eastern and southern coasts, including (Catalonia, Valencia, and Andalucia); you should expect scorching and dry days, with temperatures often exceeding 86°F (30°C).
Madrid and Castilla-La Mancha also have hot days, with temperatures surpassing 95°F (35°C). At the same time, the Canary Islands have warm temperatures throughout the year, similar to the Balearic Islands, where the temperature is ideal for beach activities.
| Region | Minimum Temperature (°F) | Maximum Temperature (°F) | Minimum Temperature (°C) | Maximum Temperature (°C) |
| --- | --- | --- | --- | --- |
| Andalusia | 68°F | 94°F | 20°C | 34°C |
| Aragon | 64°F | 88°F | 18°C | 31°C |
| Asturias | 59°F | 71°F | 15°C | 22°C |
| Balearic Islands | 73°F | 88°F | 23°C | 31°C |
| Basque Country | 62°F | 75°F | 17°C | 24°C |
| Canary Islands | 75°F | 86°F | 24°C | 30°C |
| Cantabria | 59°F | 70°F | 15°C | 21°C |
| Castile and León | 61°F | 84°F | 16°C | 29°C |
| Castilla-La Mancha | 66°F | 92°F | 19°C | 33°C |
| Catalonia | 68°F | 86°F | 20°C | 30°C |
| Extremadura | 68°F | 92°F | 20°C | 33°C |
| Galicia | 62°F | 73°F | 17°C | 23°C |
| Madrid | 64°F | 88°F | 18°C | 31°C |
| Murcia | 73°F | 92°F | 23°C | 33°C |
| Navarre | 61°F | 81°F | 16°C | 27°C |
| La Rioja | 64°F | 84°F | 18°C | 29°C |
| Valencia | 73°F | 88°F | 23°C | 31°C |
---
Whether you're seeking sunny beach days, lively city experiences, or mountain exploration, Spain offers diverse climates to suit every preference.
So, don't hesitate to visit this beautiful country in June, right before the high season, with fewer crowds and better temperatures than in July and August.