Travel to Bilbao: 5 Attractions, Food and Activities!
October 23, 2023
Updated:

October 24, 2023
Published: October 23, 2023
Bilbao is a city where the past and present blend seamlessly, creating a unique and welcoming vibe that's perfect for any traveler. Either you're a history enthusiast or someone who's always up for an adventure.
The city became an international urban reference because it integrated its industrial past with modernity, transforming it into an attractive city that showcases its culture, art, and heritage through urbanism.
I will be your local guide to the streets of Bilbao. Let me show you the best cultural hub spots to visit, the best places to eat, when to travel, where to stay, and everything else you might need for planning your travel vacation.
PS: You won't believe it, but it has been the location for many famous films and shows, like the incredible Game of Thrones! Alright, let's jump into it.
---
What is Bilbao?
Bilbao is a beautiful city in Northern Spain right next to the Nervión River. It is famous for its stunning bridges and the iconic landmark of the Guggenheim Museum, designed by architect Frank Gehry.
This disruptive building represents the mix of contemporary and traditional vibes you'll see in Bilbao. Plus, it houses an outstanding collection of modern art.
Bilbao is a city deeply rooted in culture. It has many historical sites, and the town is charming to visit as it has narrow streets, typical ancient churches and cathedrals, museums, theaters, and monuments worth discovering.
Also, it is one of the best destinations in Spain to enjoy its gastronomy! Food lovers will love Bilbao's culinary scene. Full of pintxos, seafood, sophisticated recipes, and classic dishes coming to life.
On another note, Bilbao has a unique culture that its people are very proud of! Although they may seem reserved at first, locals are actually welcoming to visitors from all corners of the world. They speak Spanish and also use the Basque language (Euskara).
Did I already mention that Bilbao has a front view of the Basque coastline? Yes. This gorgeous landscape is one of the most privileged in the whole country. Perfect for hikes, adventure activities, or simply getting in touch with nature.
Best Things to do in Bilbao
1. Experience the Guggenheim Museum Bilbao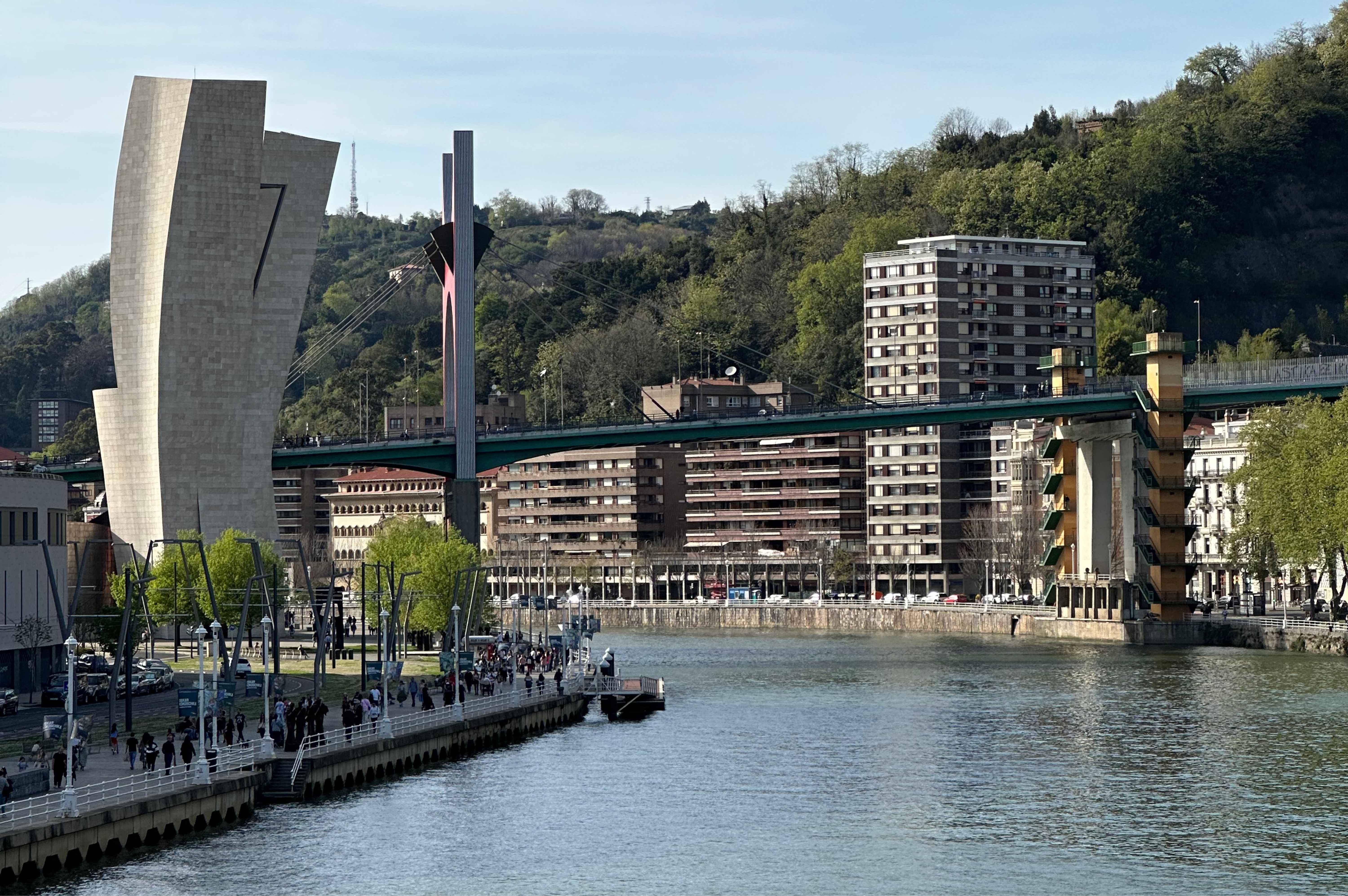 Few museums in the world can have given as much buzz as the Guggenheim Museum Bilbao.
From the beginning of its creation, and above all because of the capital importance of bringing to the city one of the best collections of contemporary art worldwide, the Guggenheim became the flagship of the remodeling of a Bilbao that needed something deeper than a simple facelift.
This museum is much more than a museum. The extraordinary collection, whose number and quality of works and artists present in them is innumerable, allows it to offer a permanent rotation of the exhibition in its rooms so that each visit to the museum becomes a different experience.
I invite you to make this an essential visit on your trip to northern Spain, which has a lot of culture in addition to the renowned pintxos and beautiful landscapes!
2. Walk through The Old Town and "Las 7 Calles"
The old town is one of the main places you must visit to truly immerse yourself in the culture. Getting lost in the streets is ideal for exploring Bilbao's main leisure and commerce centers.
And, what better place than the 7 streets to do it? This is the most famous route that you cannot miss. They are the streets that have witnessed the history of Bilbao since the Civil War and where many historical figures were born, such as Miguel de Unamuno (you can see the monument) and others.
You will most likely begin your journey with El Arenal, the main façade of the Old Town. Then, you will continue walking until you reach Plaza Nueva, the main square. Later, you'll get to the Portal de Zamudio, where you'll find the Museo Vasco next to the famous seven streets.
The first street is Somera, the oldest and full of bars and life. Artekale and Tendería are the two most important streets next to it. 
Four more streets were added soon after, following the layout of the original streets: Pescaderías, Carnicería Vieja, Barrenkale (inside street), and Barrenkale Barrena (bottom street).
In these streets, you can see the medieval layout characteristic of a city like this.
3. Visit the Teatro Arriaga Antzokia
The Arriaga Theater in Bilbao was erected by the New Theater of Bilbao organization. The building was built in a neo-baroque style similar to that of other theaters at that time in France and the rest of Europe, next to the estuary and the El Arenal bridge, with the boulevard at one end by the baroque façade of the church of San Nicolás. 
I promise this place is absolutely stunning, both inside and out. It's been a hub for incredible art and culture created by great artists for many years.
You absolutely have to visit this theatre in Bilbao! It's a fantastic destination to indulge yourself in the beauty of art and culture. 
The city provides all the necessary infrastructure and amenities to ensure visitors have a memorable experience with these activities. Trust me, you won't regret it!
4. Watch stunning sunsets in El Puerto de Bilbao
One of the best promenades in Spain! You can't miss a lovely walk through the Puerto de Bilbao in the Bay of Biscay.
It runs along the Abra de Bilbao from the port of Santurtzi to the Punta Galea lighthouse. It is about 9 kilometers and passes through Portugalete, the masterful Vizcaya Bridge, Las Arenas, and Getxo.
Although it is a beautiful place to discover, it is also a major industrial and commercial port that serves as a hub for shipping, trade, and logistics activities.
5. Explore the San Juan de Gaztelugatxe Scenery
Looks familiar? This is the Game of Thrones scenery! Remember?
It's a beautiful place, often referred to as one of the most picturesque spots in the region. Plus, the color of the ocean is gorgeous. 
San Juan de Gaztelugatxe is a small island connected to the mainland by a stone bridge and a winding stone staircase with many steps.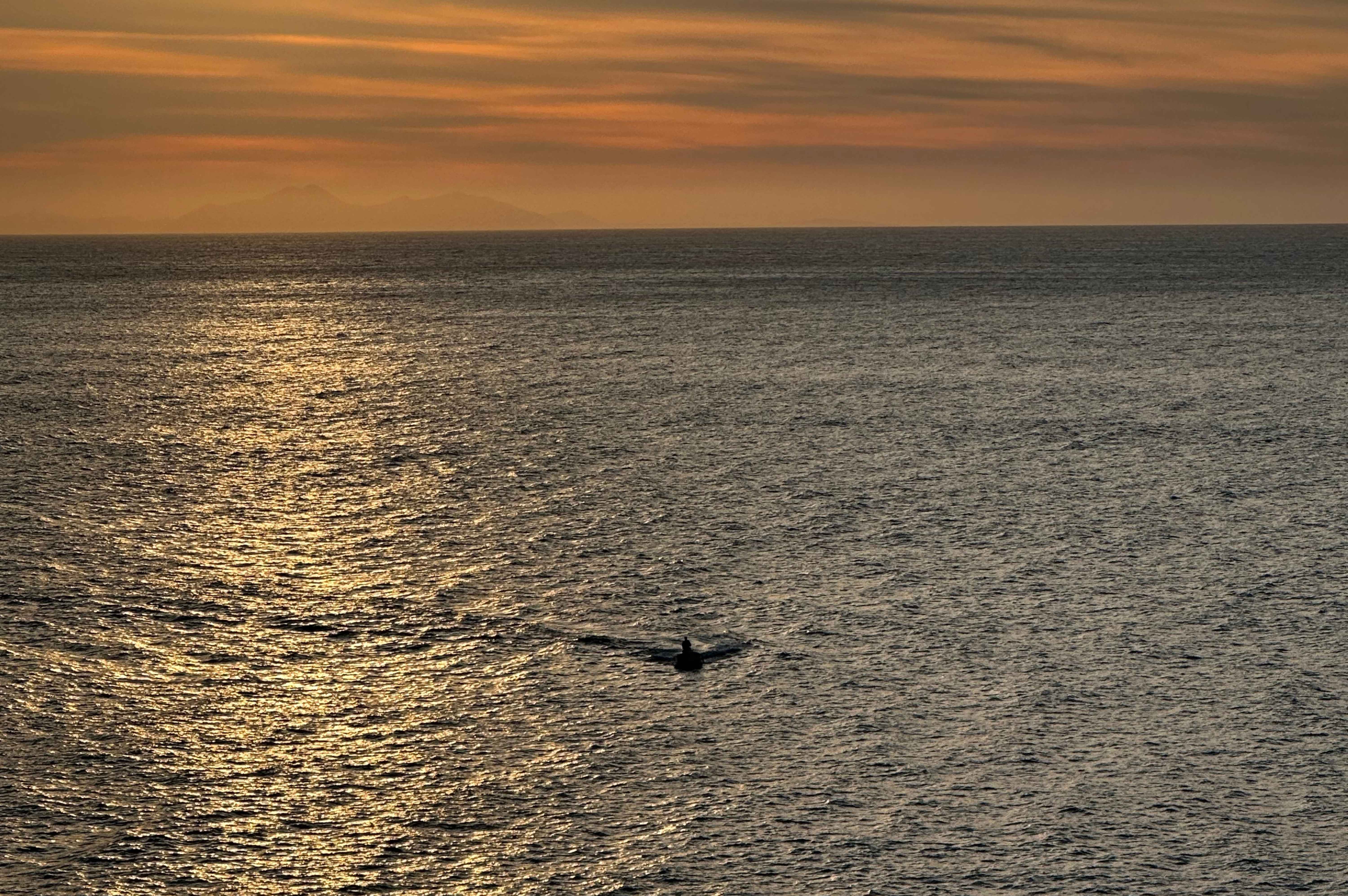 The trek is challenging because it's slippery and uphill. Just make sure you have the proper equipment and company! 
After you arrive, you'll have stunning views, a hermitage (small chapel) at the top of the island, and cliffs overlooking the Bay of Biscay.
One popular custom is to ring the hermitage bell thrice, which is believed to bring good luck and escape evil spirits.
Best Time to Visit Bilbao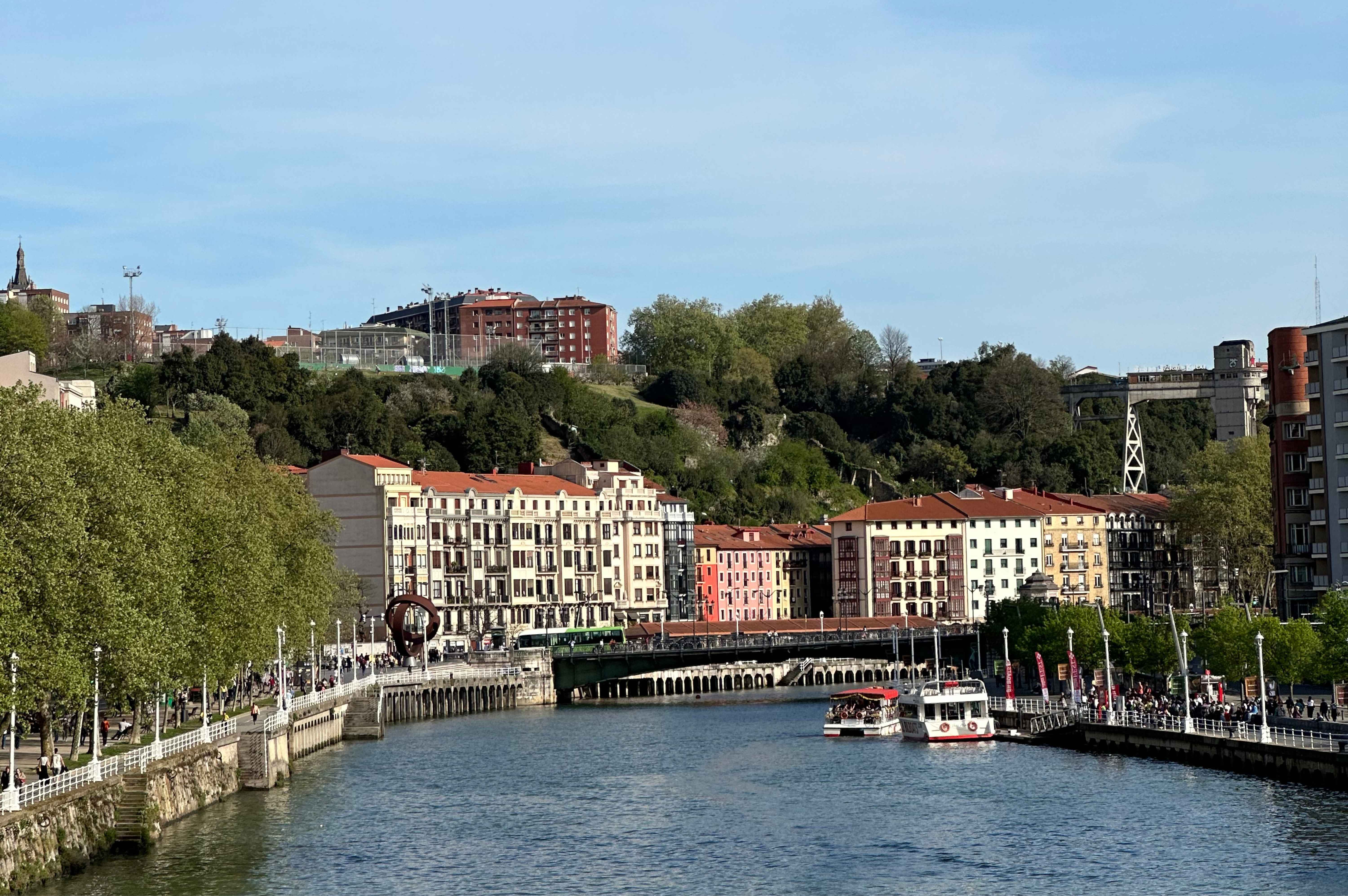 If you're planning a visit to Bilbao, September is the best time. During this month, you can enjoy the perfect combination of pleasant weather, affordable prices, fewer crowds, and ample opportunity to explore the cultural activities around the city.
The average high temperature in Bilbao during September is around 23-24°C (73-75°F), so it is an ideal time to walk around and enjoy the main attractions. Plus, you'll still have enough daylight hours to enjoy your activities, thanks to the longer daylight hours in September.
Overall, anywhere between June to September is a great time to visit Bilbao. The weather during this time is usually warmer, averaging around 24-25°C (75-77°F) due to the Summer season.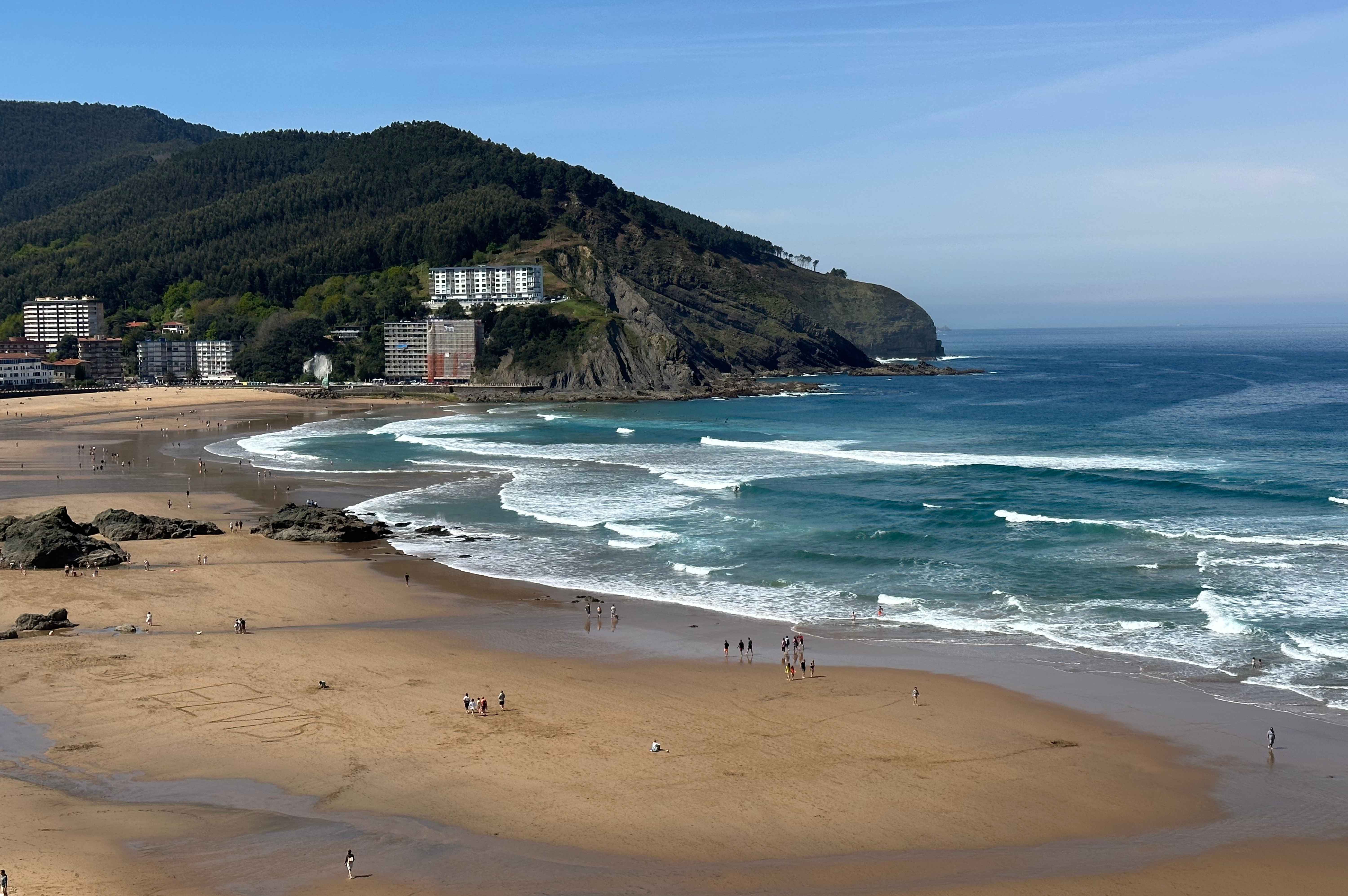 Don't worry, it's not as hot as the south of Spain, which can be extremely warm during the summer.
Just keep in mind that prices may be a bit higher during this time of year, and popular attractions like the Guggenheim might be a bit more crowded. But, overall, it's a fantastic time to visit Bilbao!
Anywhere around June and September are great times to visit the city. Your choice between the two will depend on your preferences regarding crowds and the slightly warmer weather in June than in September.
How to get to Bilbao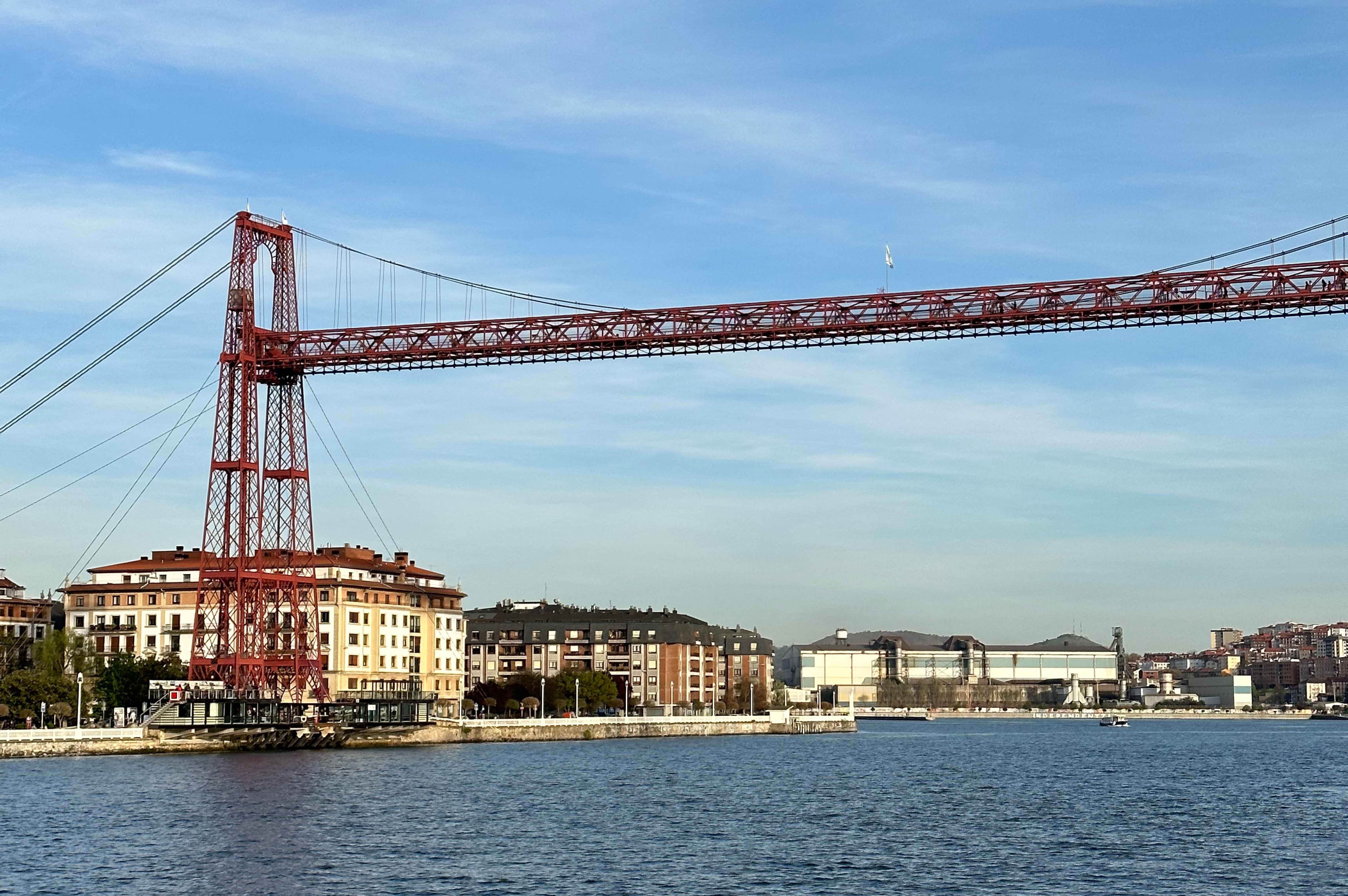 There are a few ways to get to Bilbao, depending on what you're looking for. Whether you're after the quickest route, the most budget-friendly option, or a comfortable ride, here's my take on each choice:
By Flight
Bilbao has the Loiu Airport, which is well-connected and offers national and international flights. You can fly directly to Bilbao from a European city or almost all big Spanish cities. It is the fastest and most comfortable means of transport. 
I advise buying tickets with time to get great deals compared to the train. An average roundtrip ticket from Madrid to Bilbao is usually between 80 - 170 €. You'll find renowned airlines like Iberia, Air Europa, Vueling, Ryanair, and more. 
Then, you can easily reach the city center from the airport by bus, taxi, or private car.
By Train
RENFE is your option if you don't want to travel to the airport and prefer to grab a train. However, keep in mind that Bilbao does not have a high-speed train as it happens between Madrid and Barcelona, for example. So, time-saving is not your best criterion for choosing this means of transport. 
Just so you can get an idea, Madrid is about 5 hours from Bilbao, Barcelona is about 6 hours and 40 minutes, and San Sebastián is about 3 hours and 40 minutes. It can cost you anywhere between 70 - 120 € euros a roundtrip.
Still, after arriving, the train station is very close to the Nervión River, basically the entrance to the Old Town. 
By Bus
Taking the bus is an excellent option if you want cheaper prices and don't mind spending a few hours sitting. The seats are very comfortable, and the ride is lovely. 
Yes, it is the longest journey, for sure. However, it would help if you chose the direct option without stopovers and changes. 
The most popular bus companies are Alsa, and Flixbus. After you arrive, the city center will be right there.
A roundtrip can cost you around 50 - 80 €. I recommend booking in advance so you have enough time to choose between bus, plane, or train and enjoy similar prices. 
Where to Eat in Bilbao
Fine dining at Mina, a Michelin-star Restaurant
Enjoy Pintxos at Victor Montes
Have an outstanding Gastronomic Experience at Zortziko
Try an authentic Basque Cheesecake at Gure Toki
Where to Stay in Bilbao
Classy and Elegant stay at 5-star Hotel López de Haro
Stay at Boutique Hotel Miró and enjoy its Michelin-star Restaurants
Choose comfort and convenience at NYX Hotel
Stay in a Budget-friendly Boutique Hostel: Quartier Bilbao
How much does it cost to visit Bilbao?
Request information: hello@sensationalspain.com
How much money you need for your trip to Bilbao depends on many things, such as how many people are traveling, the type of activities you want to do, accommodation, the duration of your stay, restaurants, and most importantly, the time of year.
To help you more accurately, please don't hesitate to reach out to us via email! Share the details of your desired trip to Spain, and we will provide you with a price estimate and offer local advice for all your travel needs. 
Choose your Spain Itinerary
1 Day in Spain? 10 Best Things to Do in 24 Hours!
2 Days in Spain: Trip Ideas & Itineraries to Enjoy Your 48h
3 Days in Spain: What's the Best Itinerary for Your Trip?
4 Days in Spain - Best Travel Itineraries for Short Trips
5 Days in Spain: Itineraries to See (almost) Everything!
6 Days in Spain: The 3 Best Itineraries for Your Trip!
7 Days in Spain: The 3 Best Itineraries for Your Trip!
---
Ready to go!
Let me know in the comments if you have any questions about Bilbao or other cities in Spain. We'll help you figure out your way into traveling to Spain. Trust me, you won't regret adding this Northern city to your bucket list, it is a true gem, and your belly would highly appreciate it.
Happy travels.