Travel to Lanzarote: 10 Attractions, Food & Activities!
November 13, 2023
Updated:

November 13, 2023
Published: November 13, 2023
While many people view the Spanish Islands as mere beach destinations, Lanzarote sets itself apart with its diverse landscapes, featuring deserts, volcanic terrain, and huge mountains.
In this article, I'll uncover the best activities you can't miss, all the places you must visit, beautiful pictures of my favorite spots, and some of the best advice to plan your visit right!
Lanzarote offers everything you can imagine, from giant cactus gardens to desertic volcano landscapes, mysterious caves, cliffs, beaches, and beach clubs. It's undeniably one of my favorite getaways, boasting an incredible heritage.
How about we discover Lanzarote's natural wonders and fall head over heels in love with them together? I'm all in!
---
What is Lanzarote?
Lanzarote is one of the Canary Islands, a group of seven islands in the Atlantic Ocean near the northwest coast of Africa. 
This island is impressive because the scenery looks like volcanoes shaped it. You'll find black lava fields, crazy coastlines, dope beaches, and awesome geological formations. 
One thing that makes Lanzarote different is that its art and architecture are mixed in with the natural scenery, thanks to a local artist named César Manrique. 
They're really into eco-friendly tourism there, and you can check out all the fantastic nature stuff, do outdoor activities, and see some cultural and artistic things, too.
You're in for a treat at this amazing place, but make sure to set aside 5-7 days to fully enjoy everything it offers. Trust me, it's definitely worth it!
Best Things to Do in Lanzarote
1. Immerse in the Timanfaya Natural Park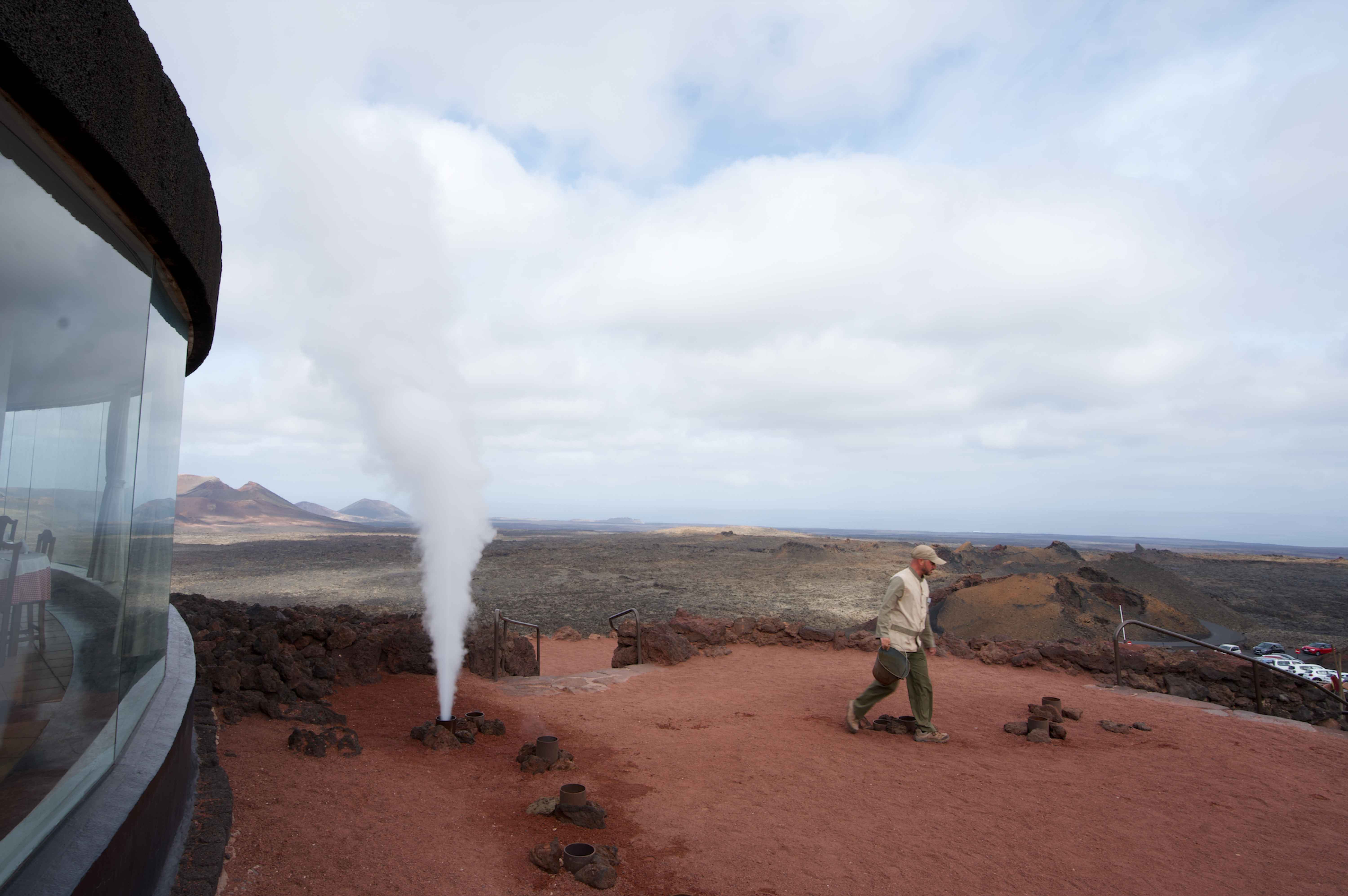 If there's one activity you can't miss, it is definitely a visit to the Timanfaya National Park. You should expect to experience a truly magical and surreal landscape that displays the incredible geological wonders of our country.
The park is pretty cool! It's got all these crazy lava fields, craters, and volcanoes, all black and red atmosphere. It's like walking around on another planet!
As you walk deeper into the park, the scenery becomes more mystical. There are no plants or anything, just these rough, bumpy rocks. (It's a little spooky but also cool).
Plus, the panoramic views from the park's viewpoints are breathtaking, allowing you to soak in an inspiring and stunningly beautiful environment.
It's well worth a visit and only costs 12 euros per person, including a tour. You should expect to get on a bus and embark on this experience!
Once in, people are not allowed to get off the bus (to preserve the natural protected areas and for safety). Still, the views are unmatchable, and it's worth every penny!
Also, there's a restaurant where you can have lunch with an incredible view! Highly recommended. 
2. Dine in the unique cave setting of Jameos del Agua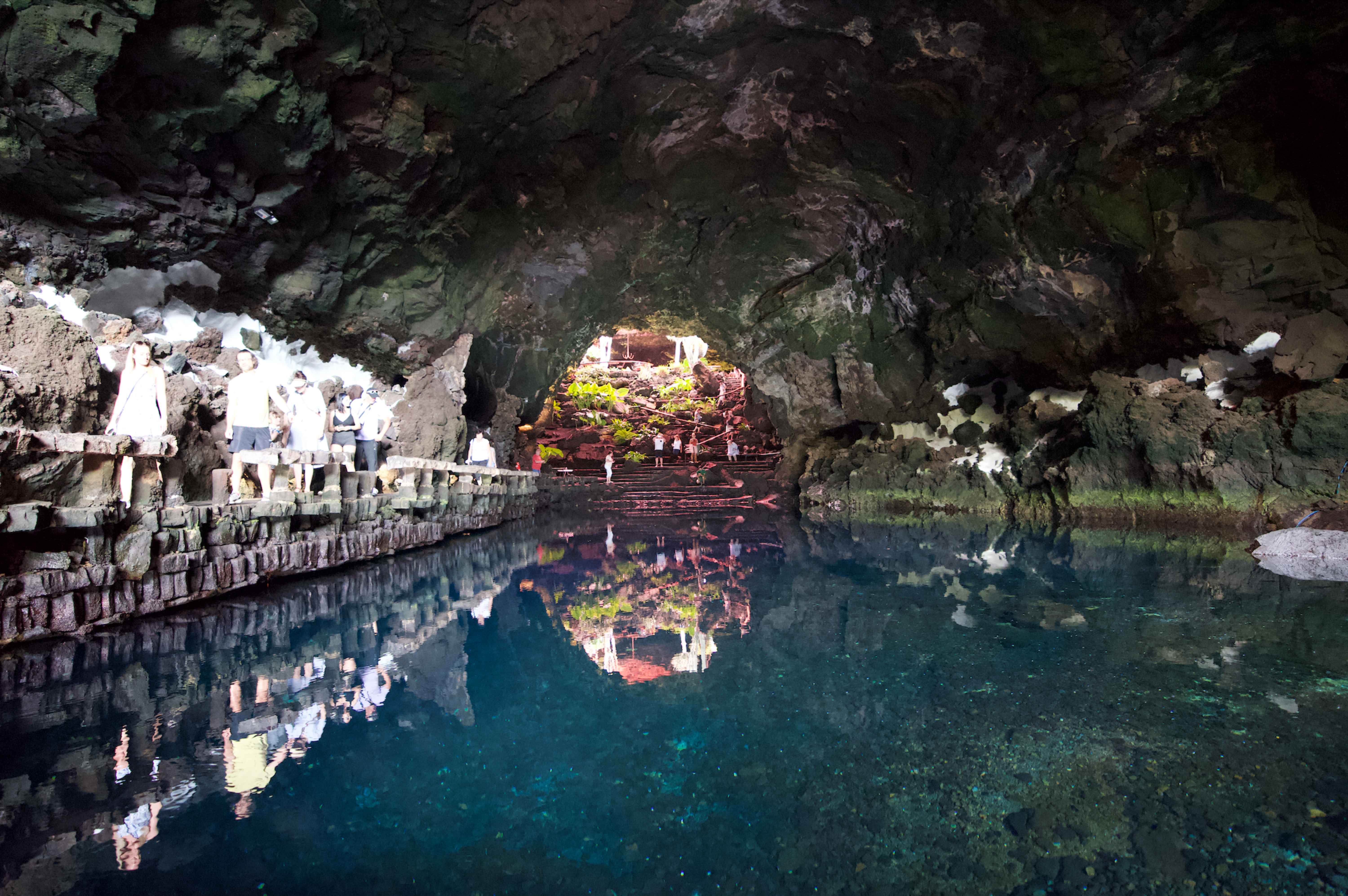 If you love nature, this is really not something to miss during your visit. This hidden cove is fantastic, with lava caves and a mesmerizing underground lake. The lighting and architecture are unique, and you can even explore the cave pool. 
Also, there's this awesome restaurant that overlooks the lake and has seriously delicious food.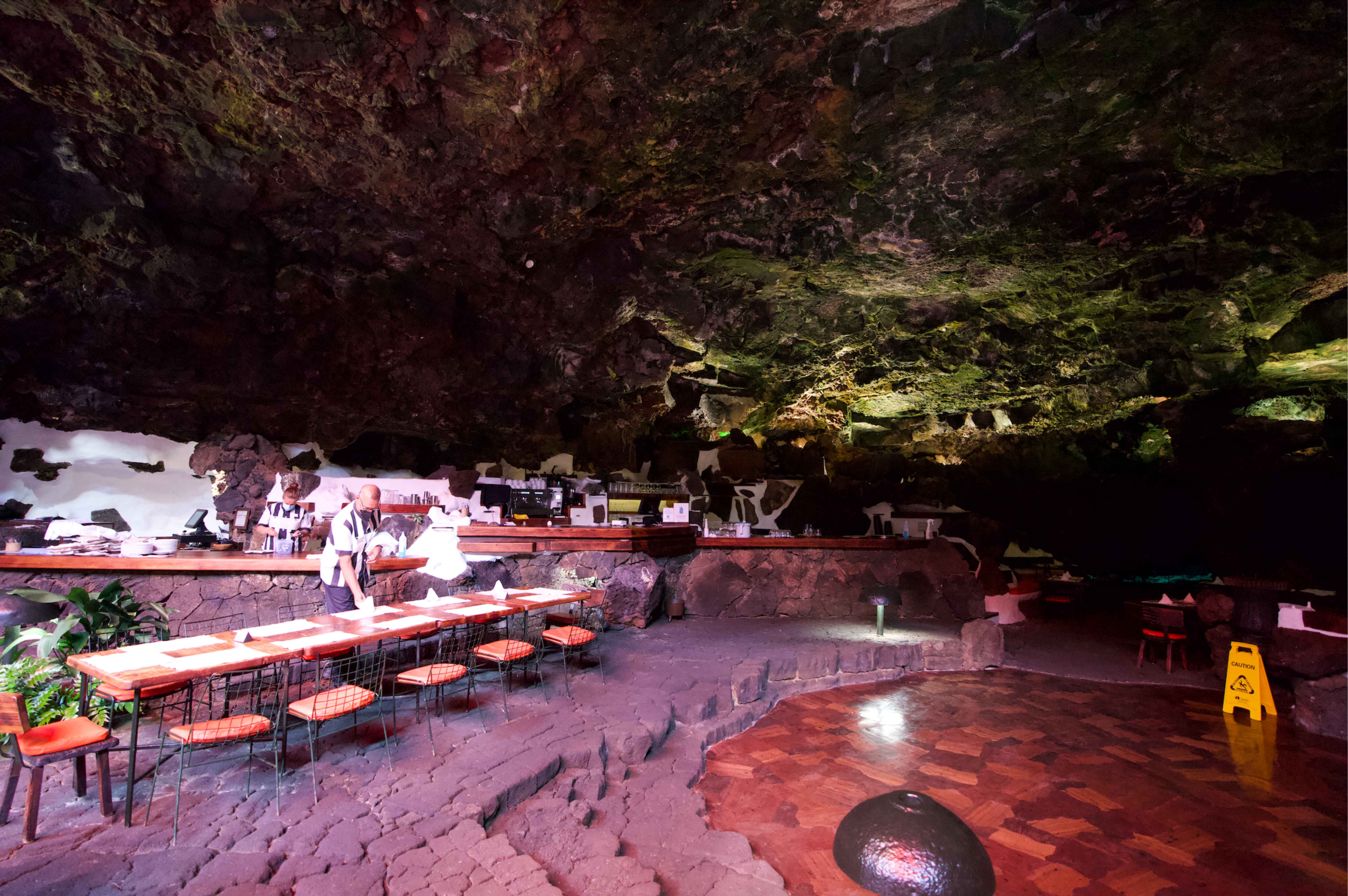 It only costs €10 for adults to get in, and it's so worth it because you get to see this super cool cave with beautiful lights and white crabs in the water. Plus, you can take this time to chill out and relax a bit.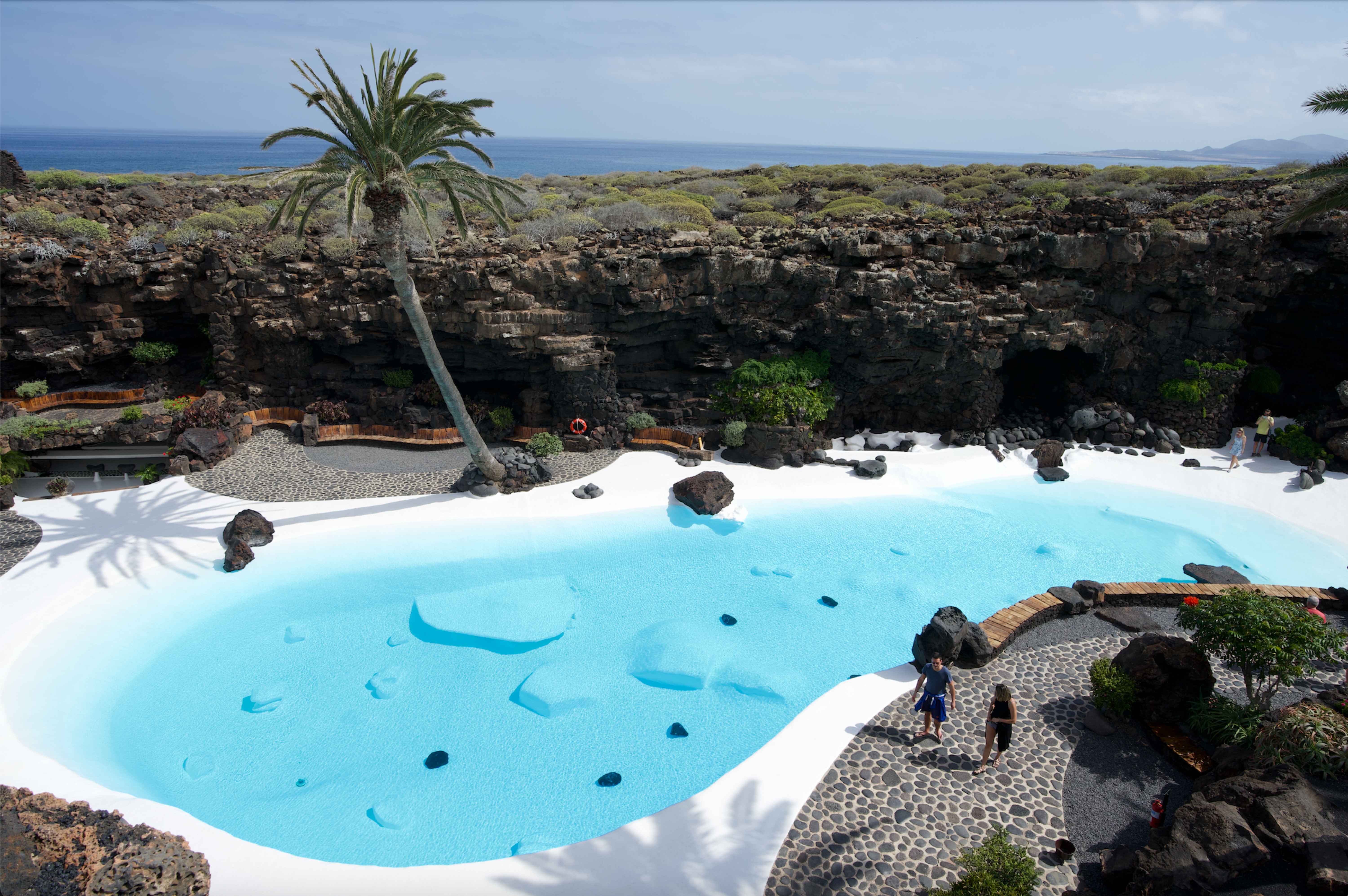 The atmosphere is tranquil and beautiful, and some meditation-type music is playing lightly in the background. Plus, exploring the outside building with the museum and information is worth it. To avoid queues, purchase tickets beforehand, and you're all set!
3. Explore the cactus paradise at Jardin de Cactus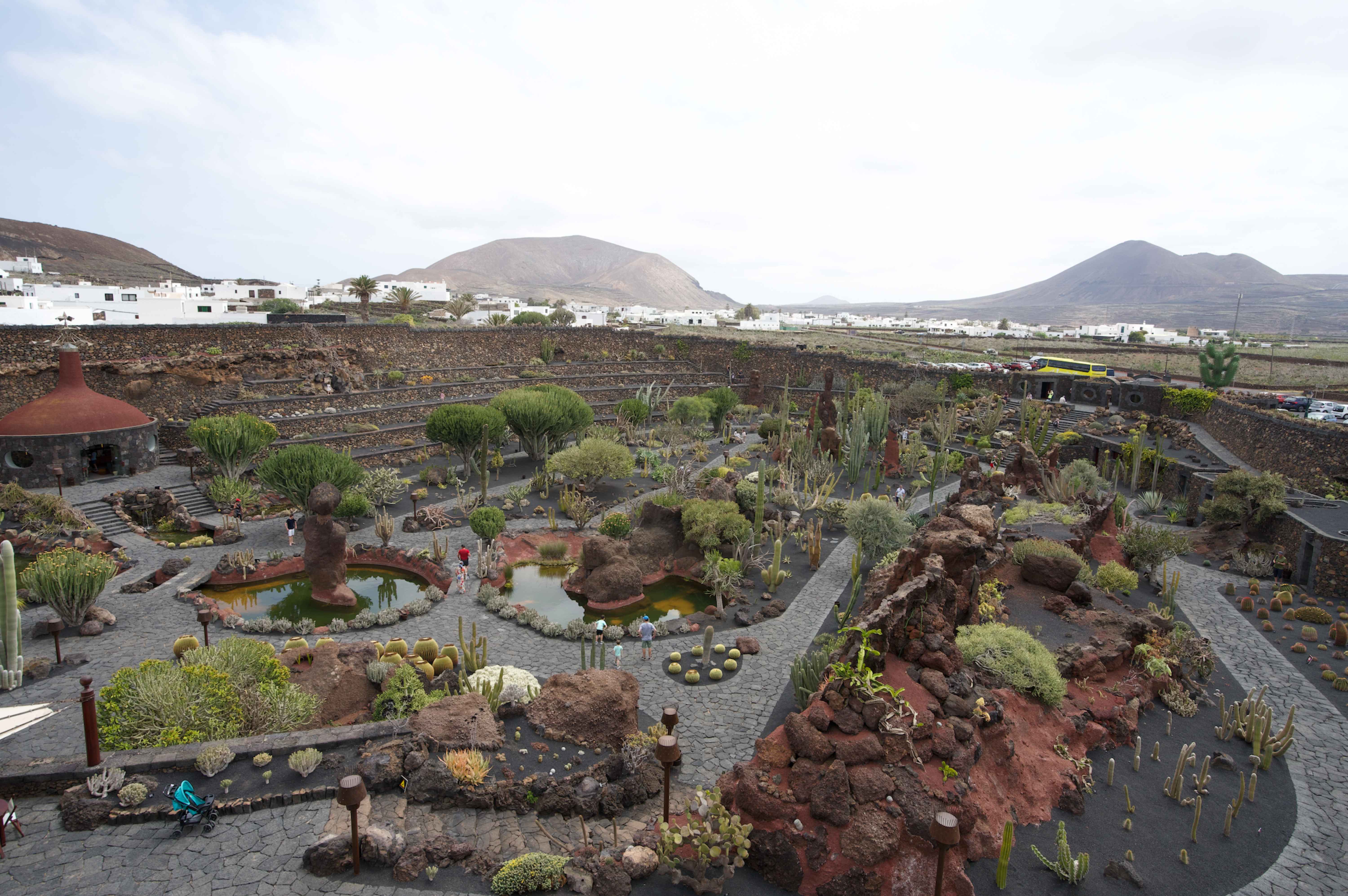 The famous Cactus Garden in Teguise is another sight to behold. There are so many different types of cacti, and they all look so cool with their different shapes and colors.
You can stroll the slightly twisty paths as soon as you walk in, making it feel like you're on an adventure!
César Manrique made this architectural complex while keeping a strong bond between art and nature. He had this great idea of turning the quarry into a lush green oasis in the middle of the poor surroundings, so the place is all about cultivating cochineal. 
The garden also has water features, like a pond or a fountain, attracting animals like birds and lizards. 
You'll find a cozy cafeteria and the delightful Arts, Culture, and Tourism Centre shop in the amphitheater. It's the perfect spot to grab a quick bite while enjoying the nature-inspired decor.
And the best part? The shop beside it offers a wide range of adorable cactus plants and unique local crafts. 
4. Enjoy the sun and sea at the Best Beaches
No trip to Lanzarote is complete without checking out the beautiful beaches and unique viewpoints. These are my top 3 beaches on the island because of their location, accessibility, and atmosphere.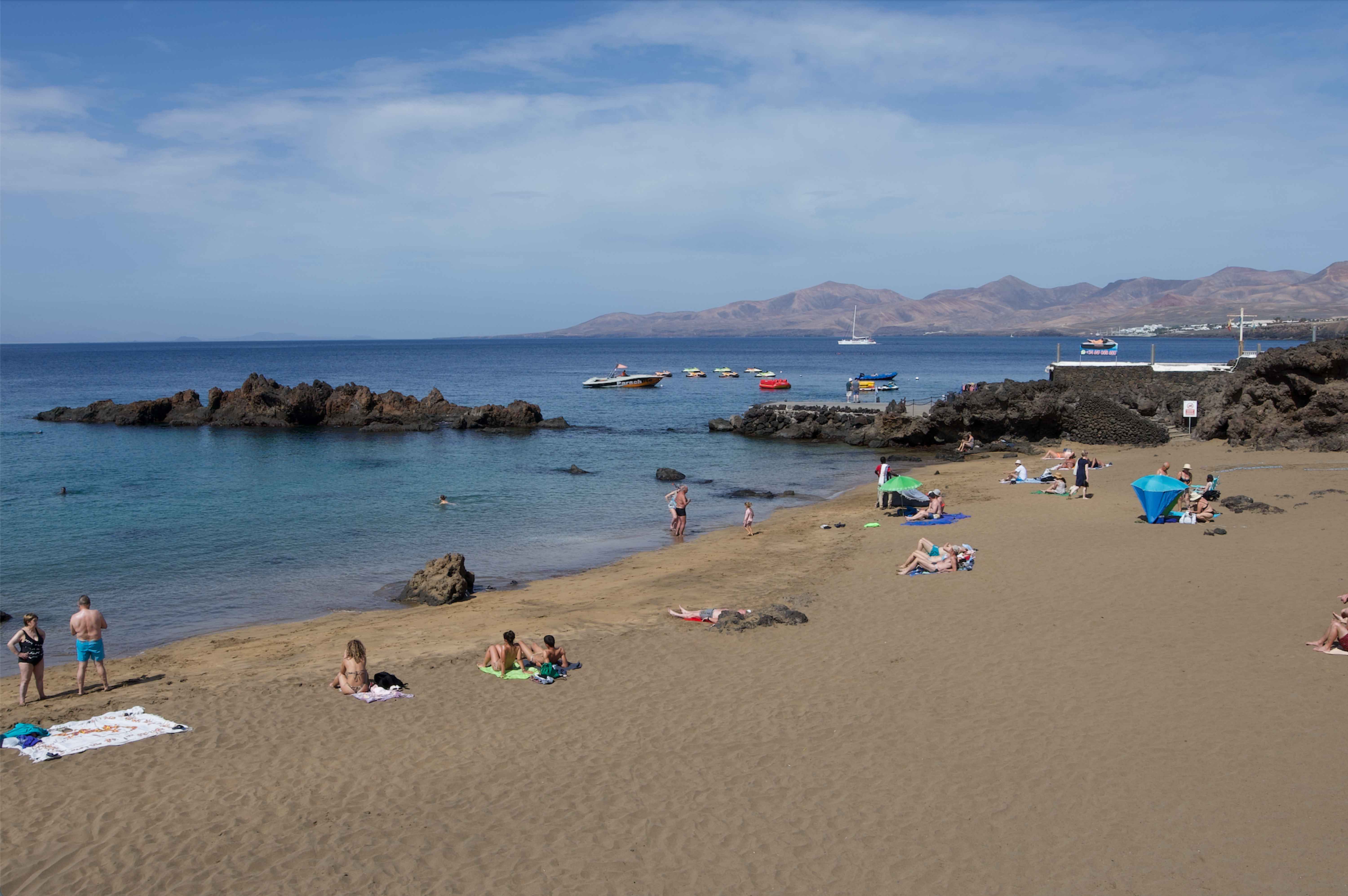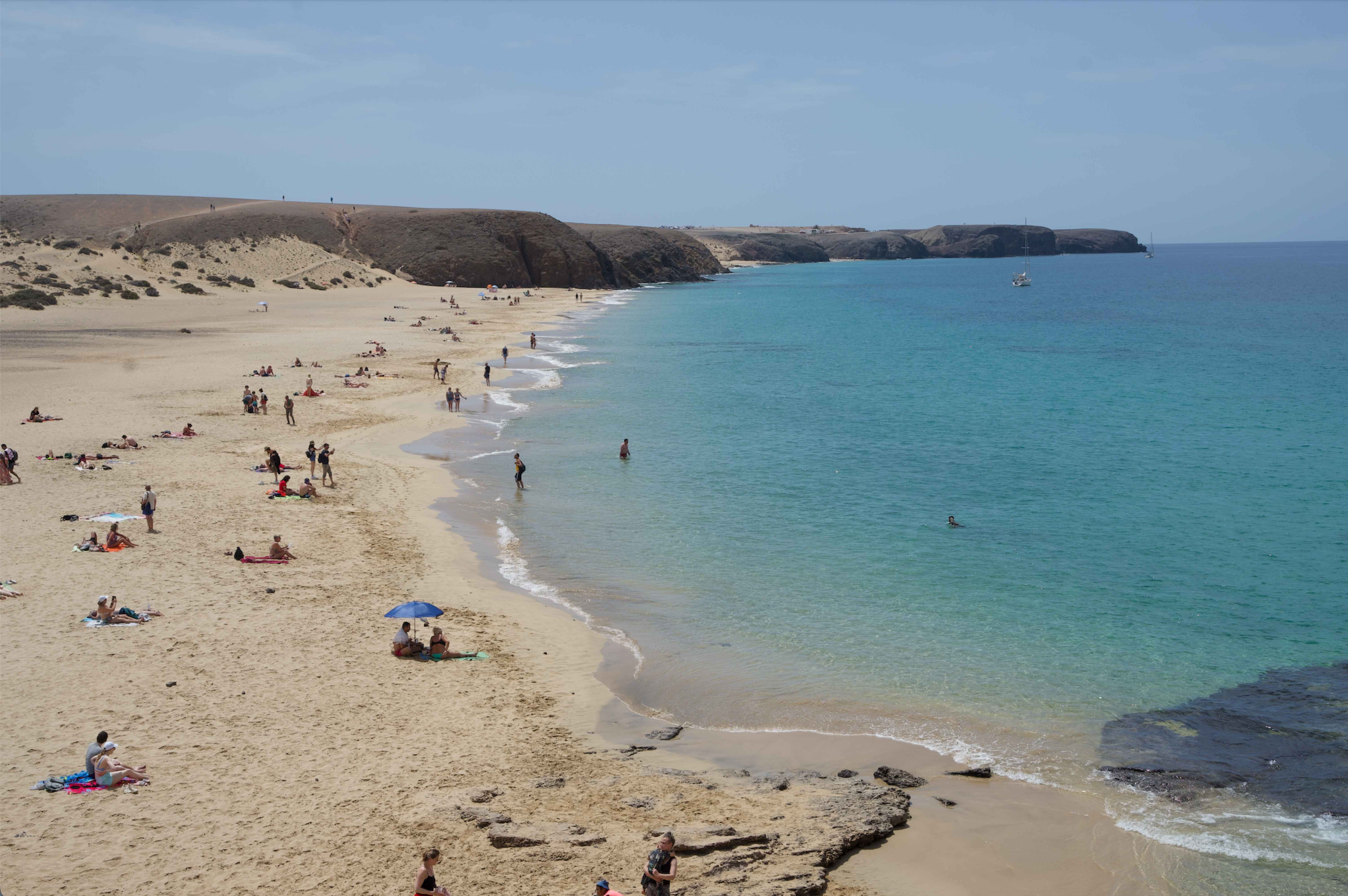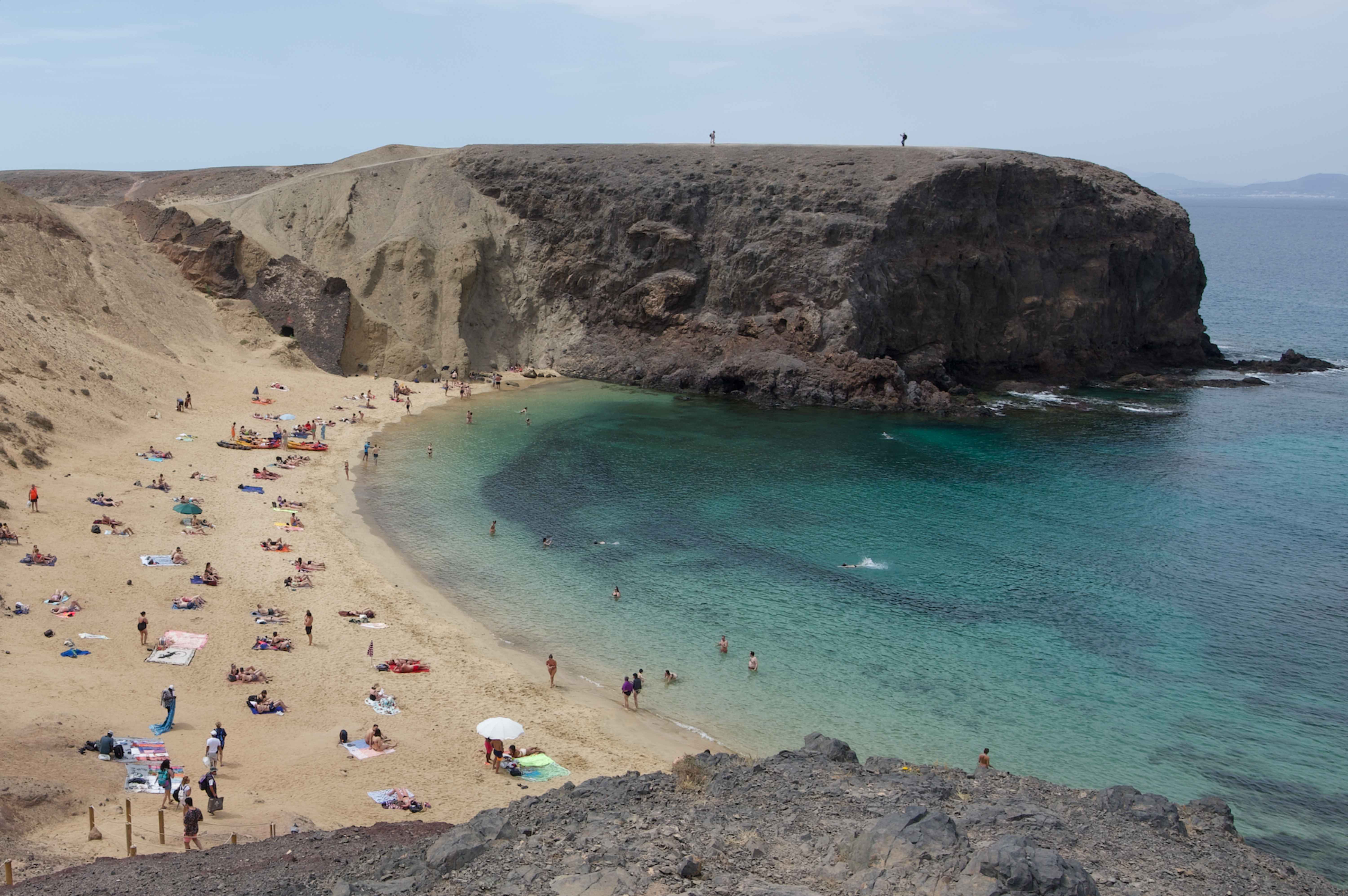 5. Wander with Lagomar's breathtaking views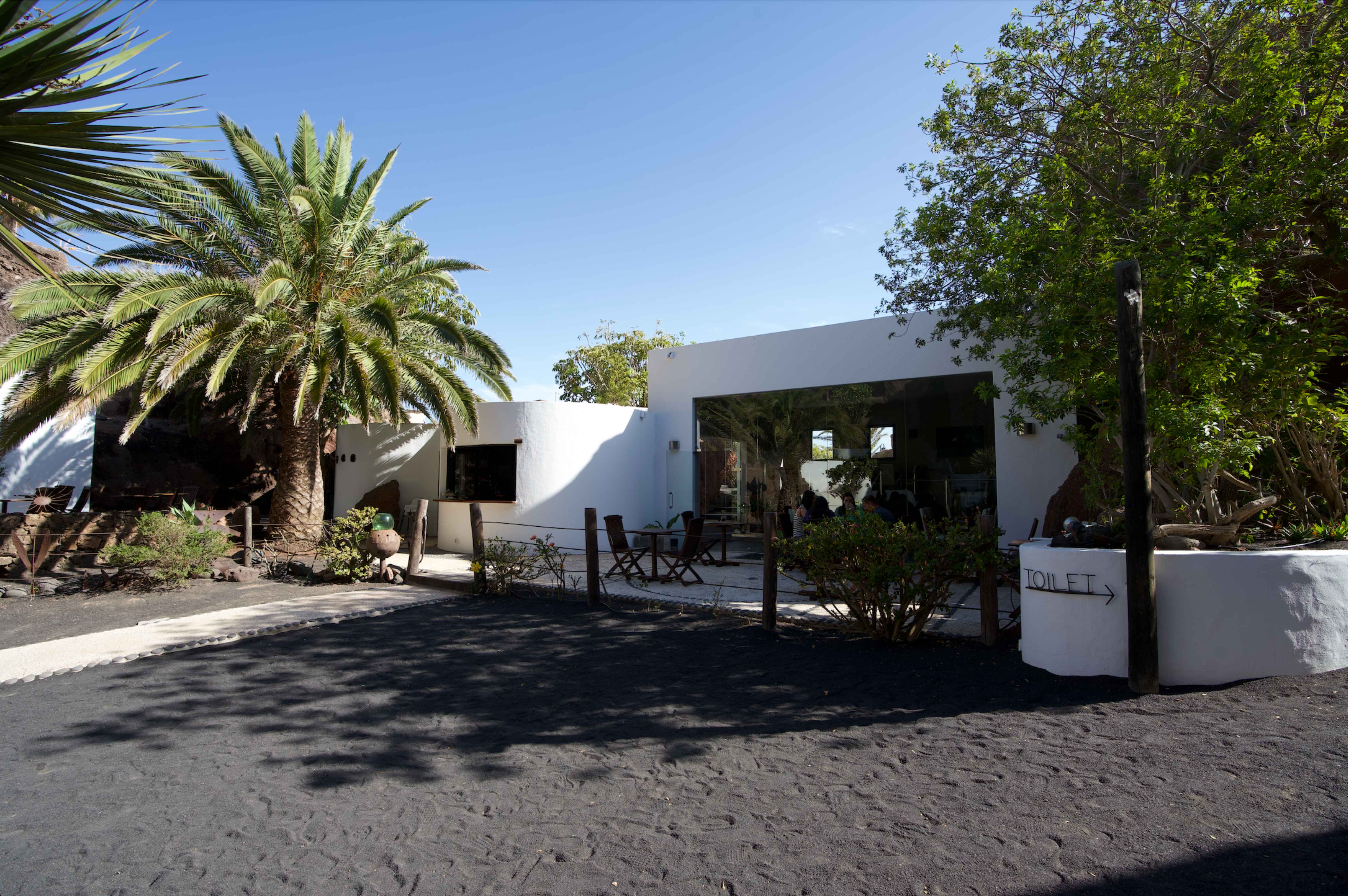 Have you ever heard of LagOmar? It's a super cool museum inside a volcano in Nazaret. The place was designed by Manriqué and Jésus Soto, and it's one of the most unique architectural works in the world. 
They used rocks, caves, and tunnels from the volcanic nature of Lanzarote to create this incredible place that blends traditional Lanzarote architecture with Arab influence.
(Be warned, there are many steps to climb to get there) Still, trust me, it's worth it for the breathtaking architecture that beautifully wraps around the landscape.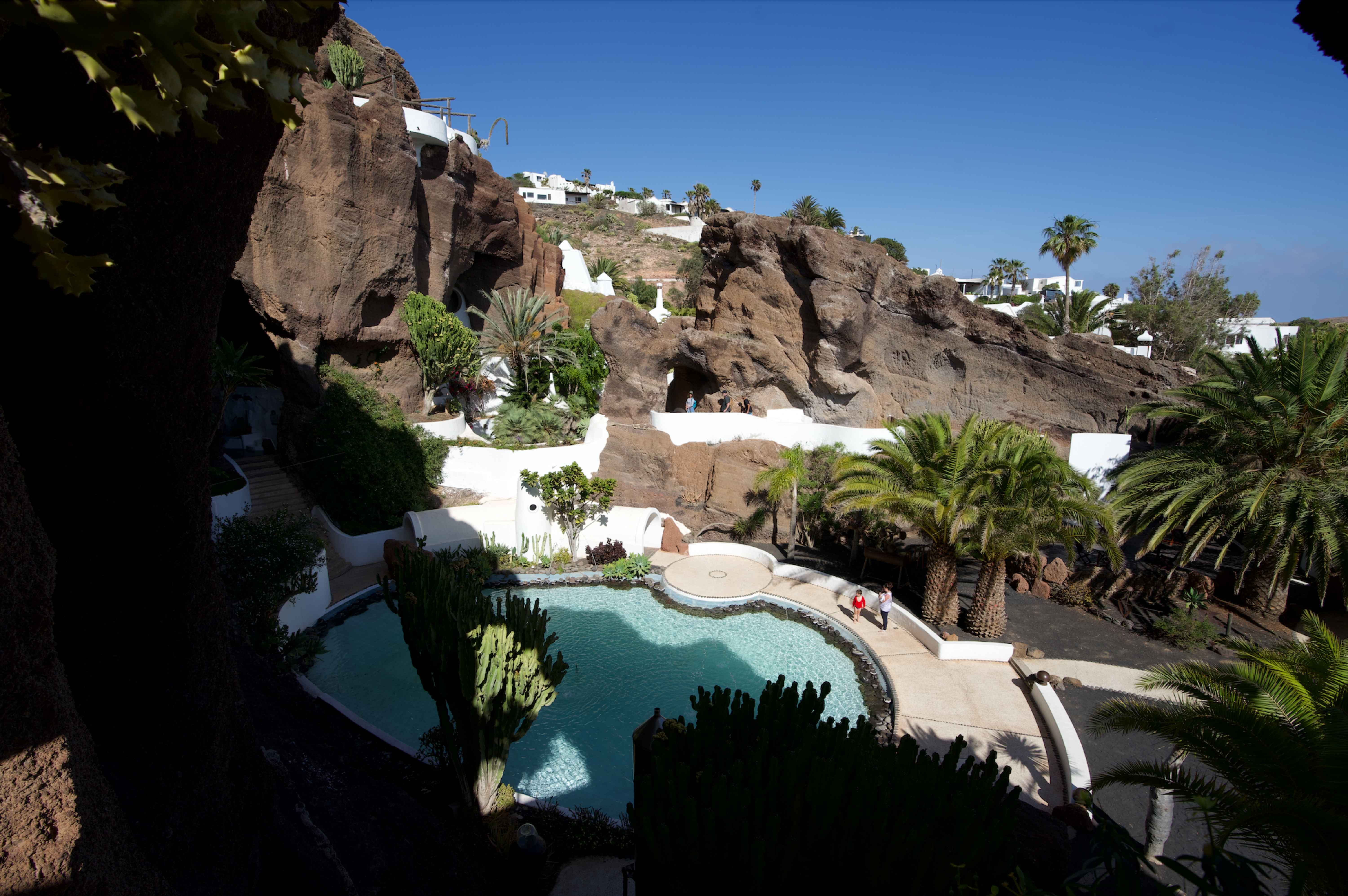 And if that's not enough, LagOmar has a cocktail bar and restaurant, too! But be warned, there are many steps to climb to get there.
If you're into art and culture, LagOmar is a must-visit place! They have a gallery that hosts traveling exhibitions and supports local artists. Plus, international artists also come here to organize their events.
6. Dive into the refreshing natural pools at Punta Mujeres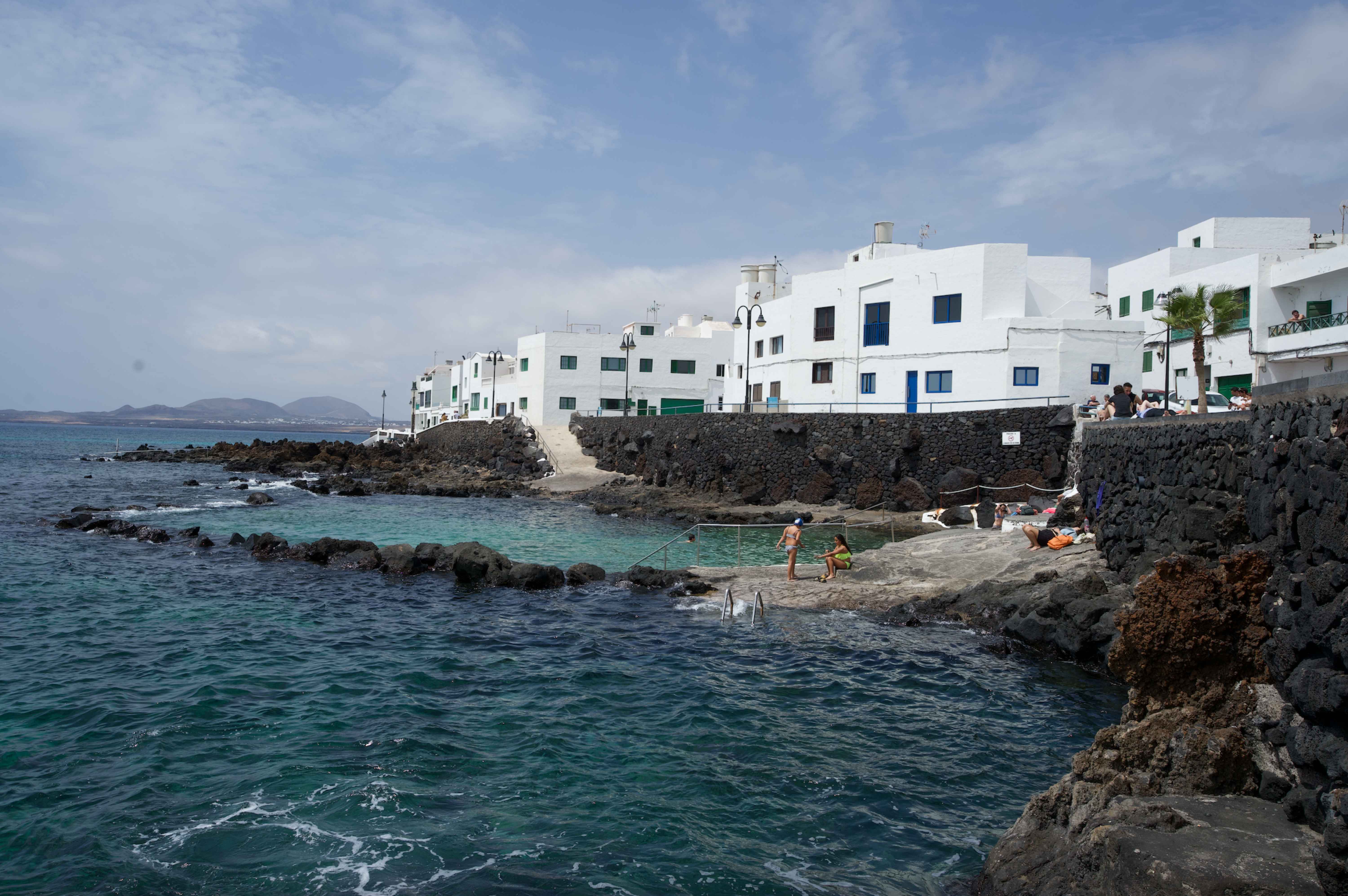 Punta Mujeres is a beautiful, serene natural pool slightly off the beaten path. This is the perfect destination if you're looking for a peaceful spot to relax and reflect, as you can listen to the calming sounds of the waves. 
You can spend the whole day in the sun with everything you need. There is a main pool and several other wild pools accessible by steps with handrails. 
Also, at the top of the pools, you can find a promenade with benches, palms, a beautiful sea view, a bar, and Casa Carmelina.
The pool is fantastic for cooling down and chilling with the cute little fishes. Oh, and it is better to visit early in the morning to avoid crowds, as the afternoons get more crowded. 
7. Explore the unique charm of Lanzarote's Stratified City
Lava can cool down into crazy and super impressive forms, and one of those places is Stratified City! Not everyone knows about it, but it's the kind of spot that catches your eye while driving and makes you want to stop and check it out. 
Iñigo and I found this fantastic place with stunning scenery. It was a pleasant surprise that we did not have to worry about parking, as we could leave our car on the side of the road and walk up to the incredible black and grey eroded rocks. We took as many pictures as we wanted and admired the landscape! It was beautiful.
You could spend hours exploring this place because there's so much to see, as the city's views and the surrounding areas are mind-blowing. 
8. Discover Teguise's treasures at Lanzarote's museum
Wanna take a break from all the exploring? Head over to Teguise, a town located in the center of Lanzarote. It was considered the safest spot on the island until the 19th century (although pirates raided it a few times).
I would describe it as a tourist enclave located next to the sea. Even though it's not too big, it's packed with everything you need to have a great time with your family!
Teguise's main beach is where all the action happens. Las Cucharas is the coolest spot for surfers and windsurfers, as the waves are perfect for having a great time with the sun.
And when you're done catching waves, you can discover the delicious Canarian gastronomy or buy some souvenirs to bring back home.
9. Discover the underground beauty of Cueva de los Verdes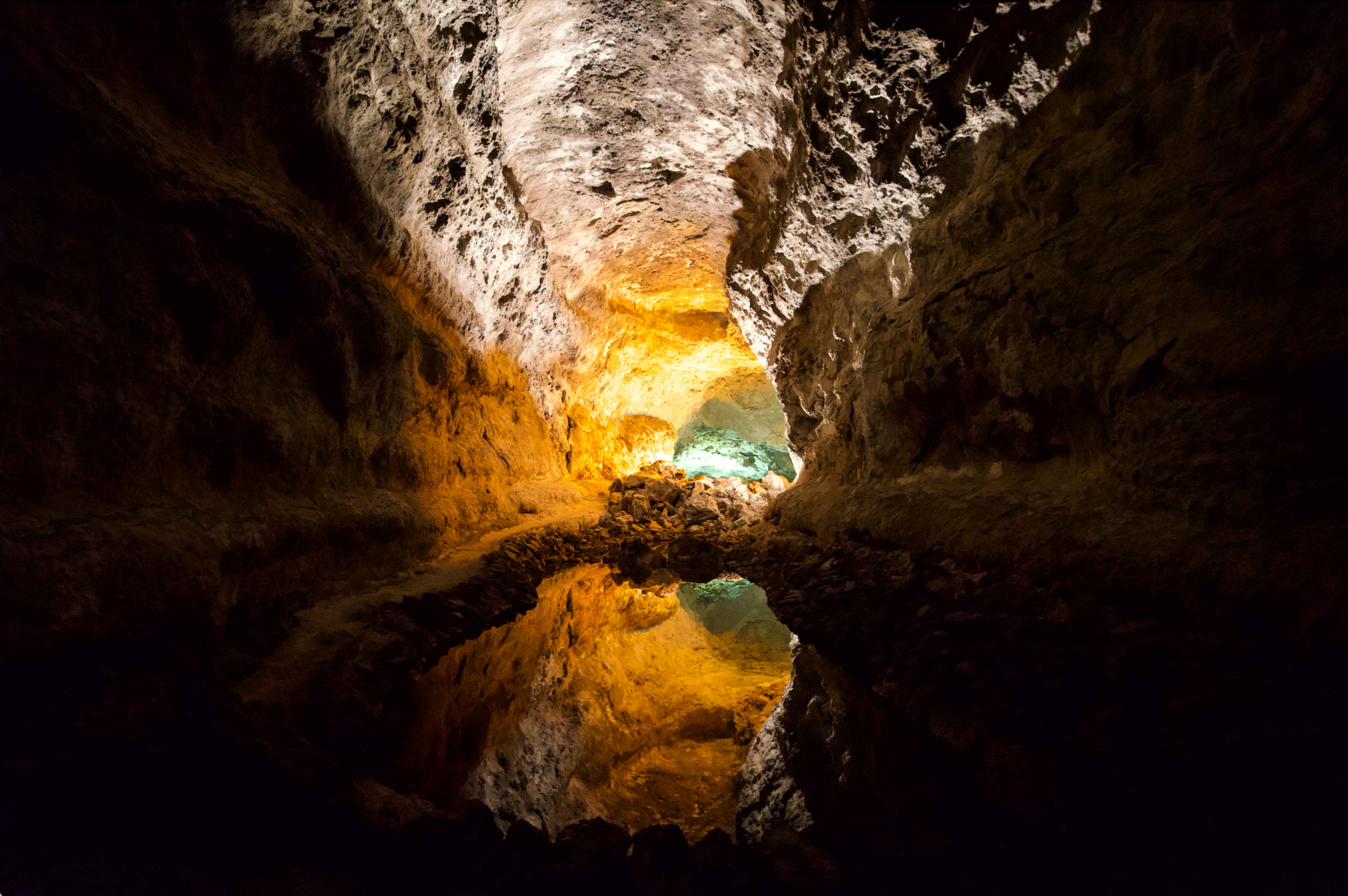 Exploring the Cueva de los Verdes lets you enter and discover a fascinating tunnel formed by the Corona Volcano, one of the most extensive and intriguing on the planet.
These caves are absolutely amazing! Once inside, you'll see the power of lava through all the different colors and shapes. It's seriously impressive!
It starts at the volcano's crater and ends at an underwater section called the "Atlantis Tunnel," which is 1.5 kilometers long and leads to the sea.
The tour is spacious, although some parts can narrow. But don't worry, the guide makes the whole experience enjoyable. 
Ticket prices for adults are only 10 euros, and the tickets for children over 7 are just 5 euros. It's a great deal, isn't it?
10. Discover vibrant hues: Top Mountains and Volcanoes
Just when you think you've seen enough, there's even more! Lanzarote is the perfect destination for outdoor lovers. 
If you love hiking, discovering hidden paths, and breathtaking views, you must check out these fantastic places! 
Add them to your itinerary, and let me know how it goes!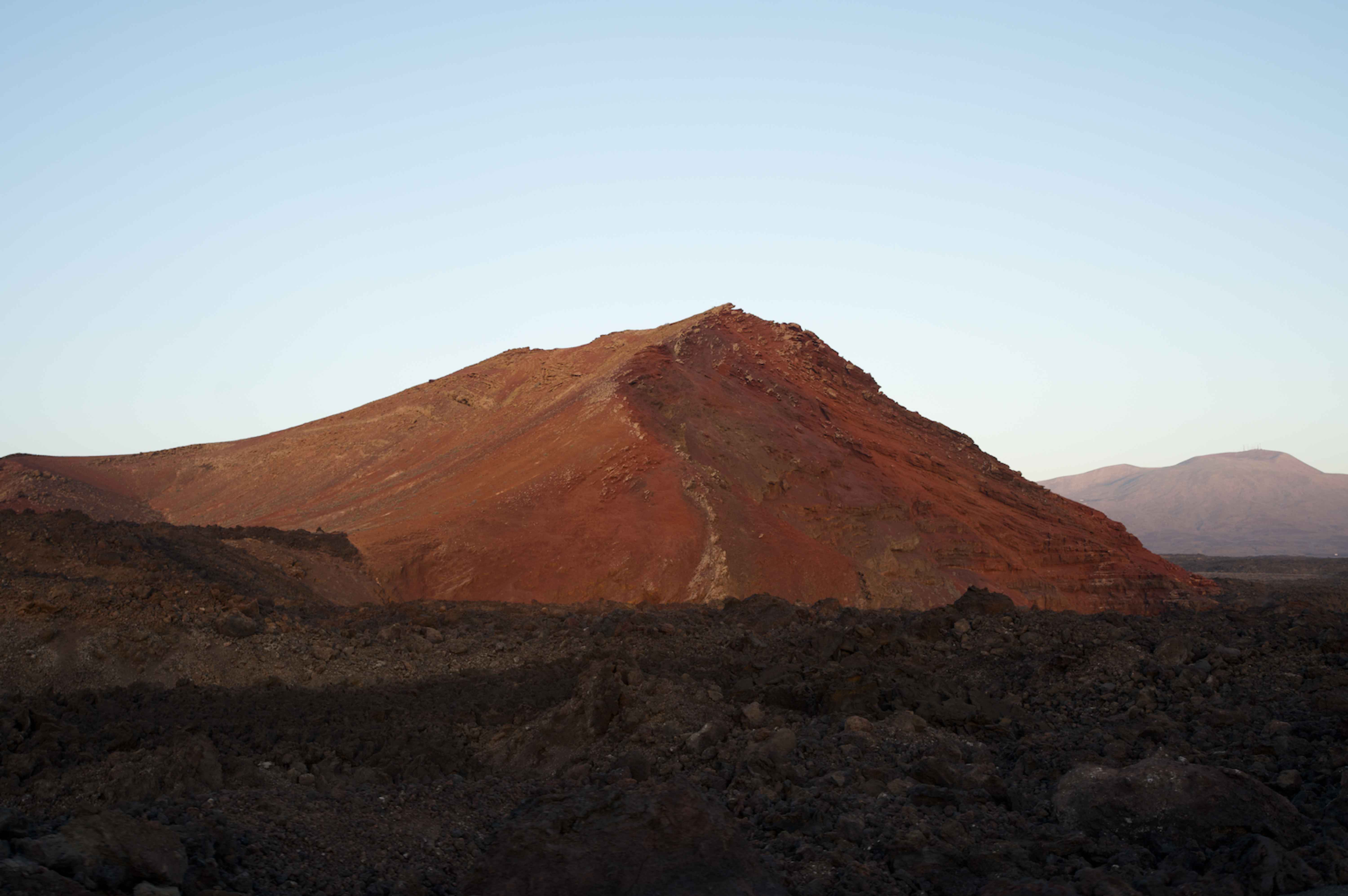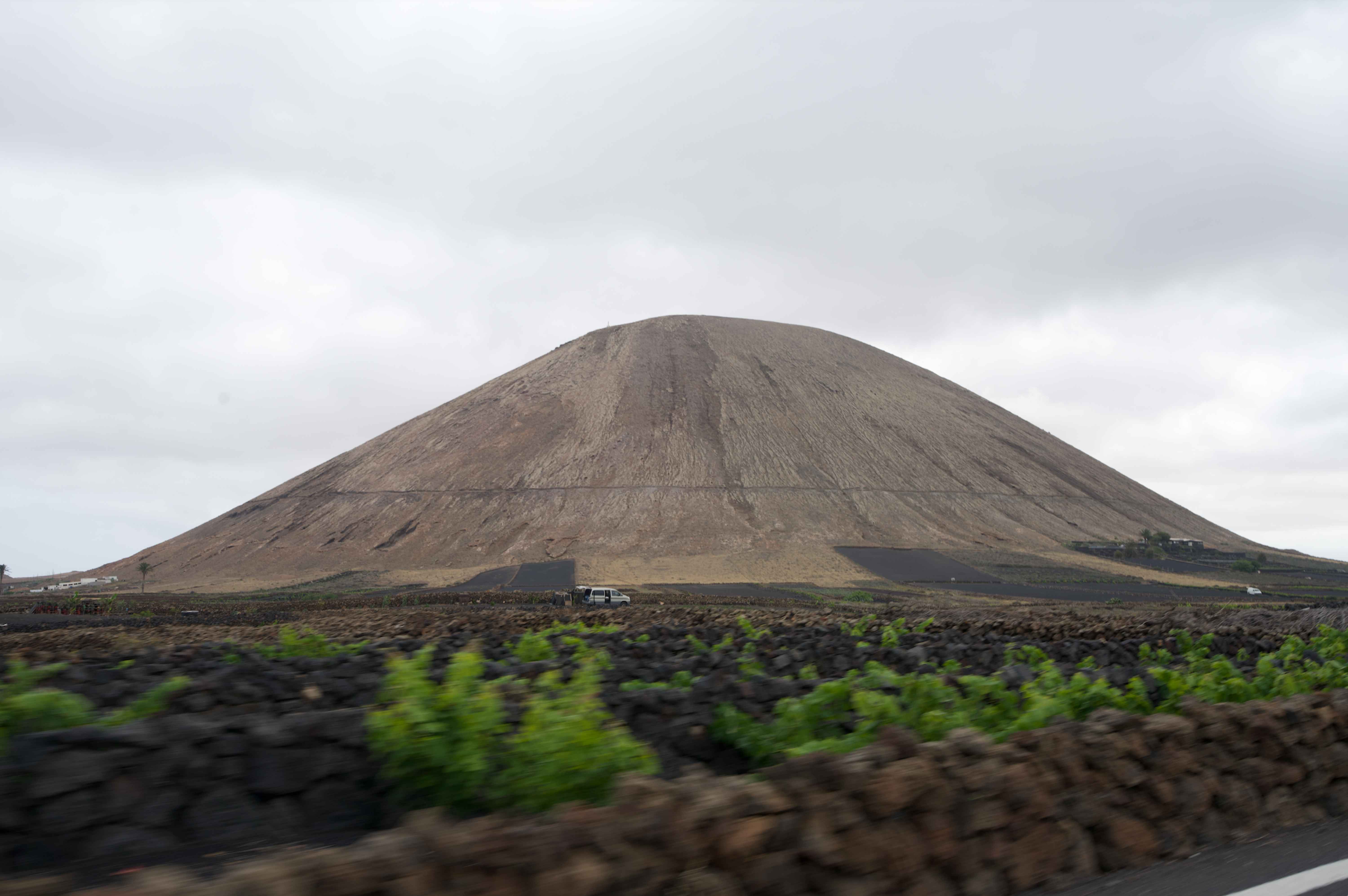 Montana de la Vieja Gabriela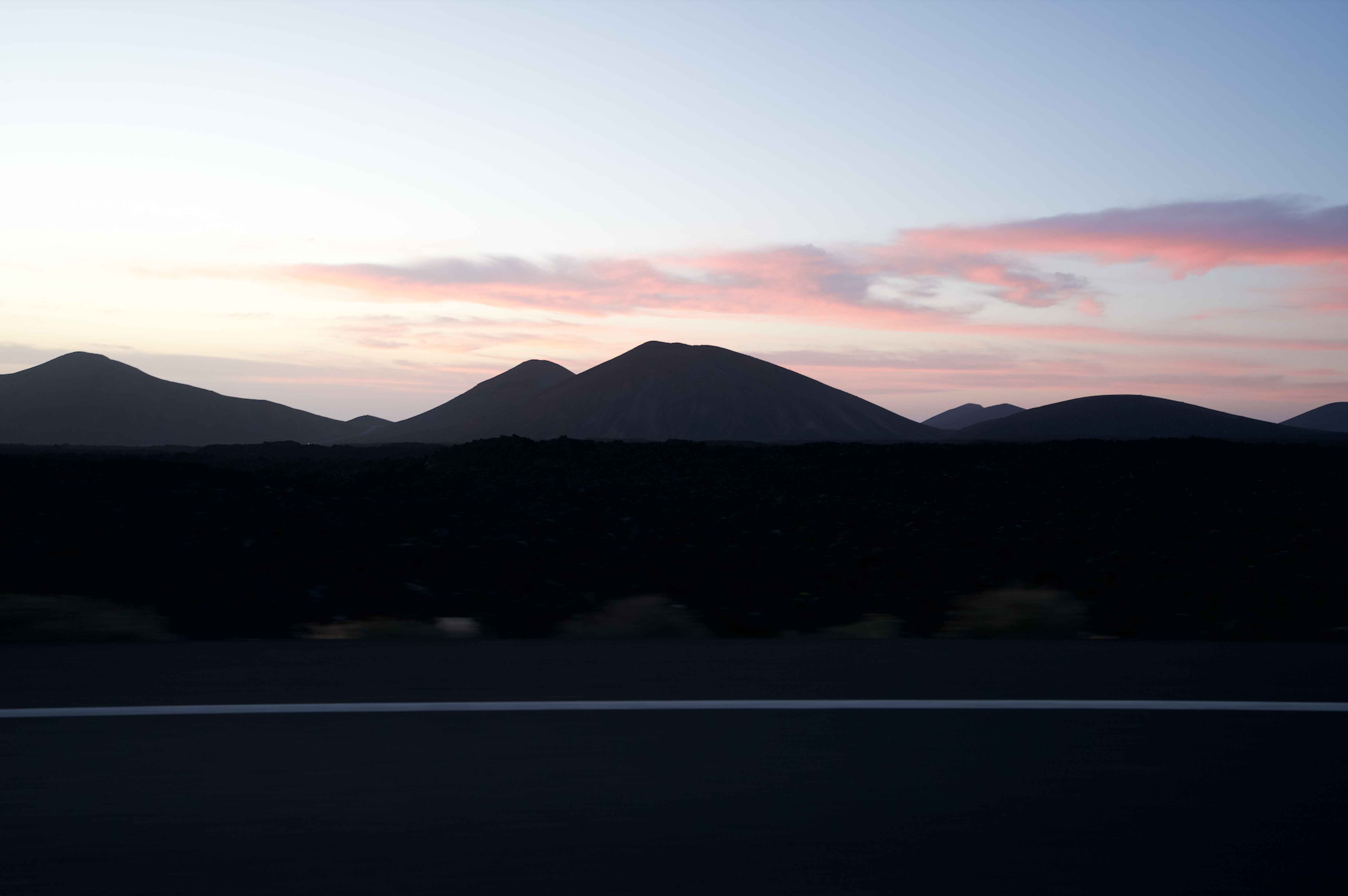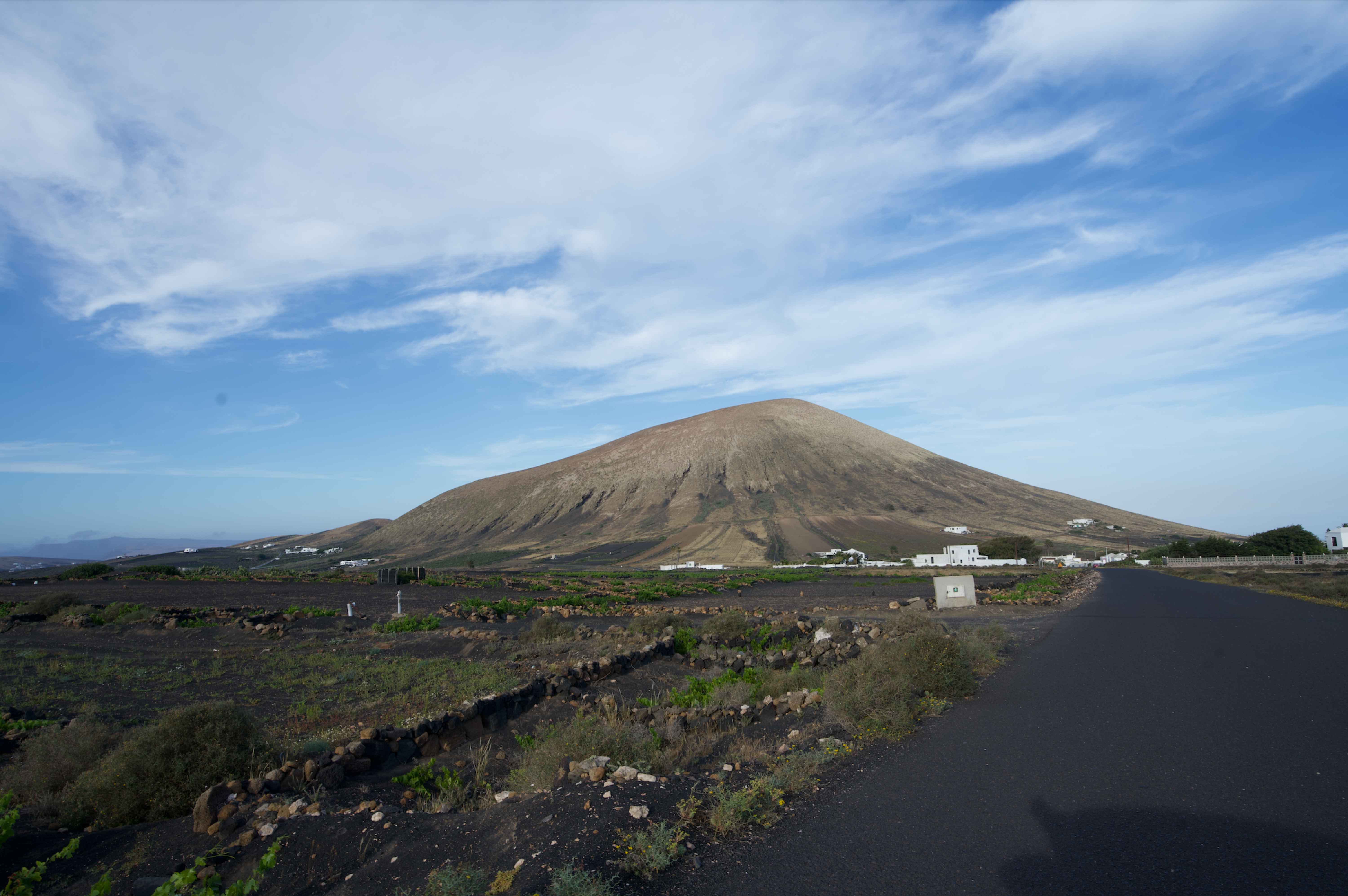 Best Time to Visit Lanzarote
So, you might be wondering when's the best time to go on vacation with all the cool stuff this place offers?
If you're planning a trip to Lanzarote, the best time is Spring (April-June) or Autumn (September-October). The weather is perfect during these times (18°C - 25 C), and you get more hours of sunshine to make the most of your trip!
Also, visiting during the summer is a fantastic idea. The temperatures are perfect and much more pleasant than in other destinations in Spain (which are extremely hot).
You'll enjoy your stay on the island without worrying about unbearable heat. I highly recommend it for a vacation in the sun and beach.
How to Get to Lanzarote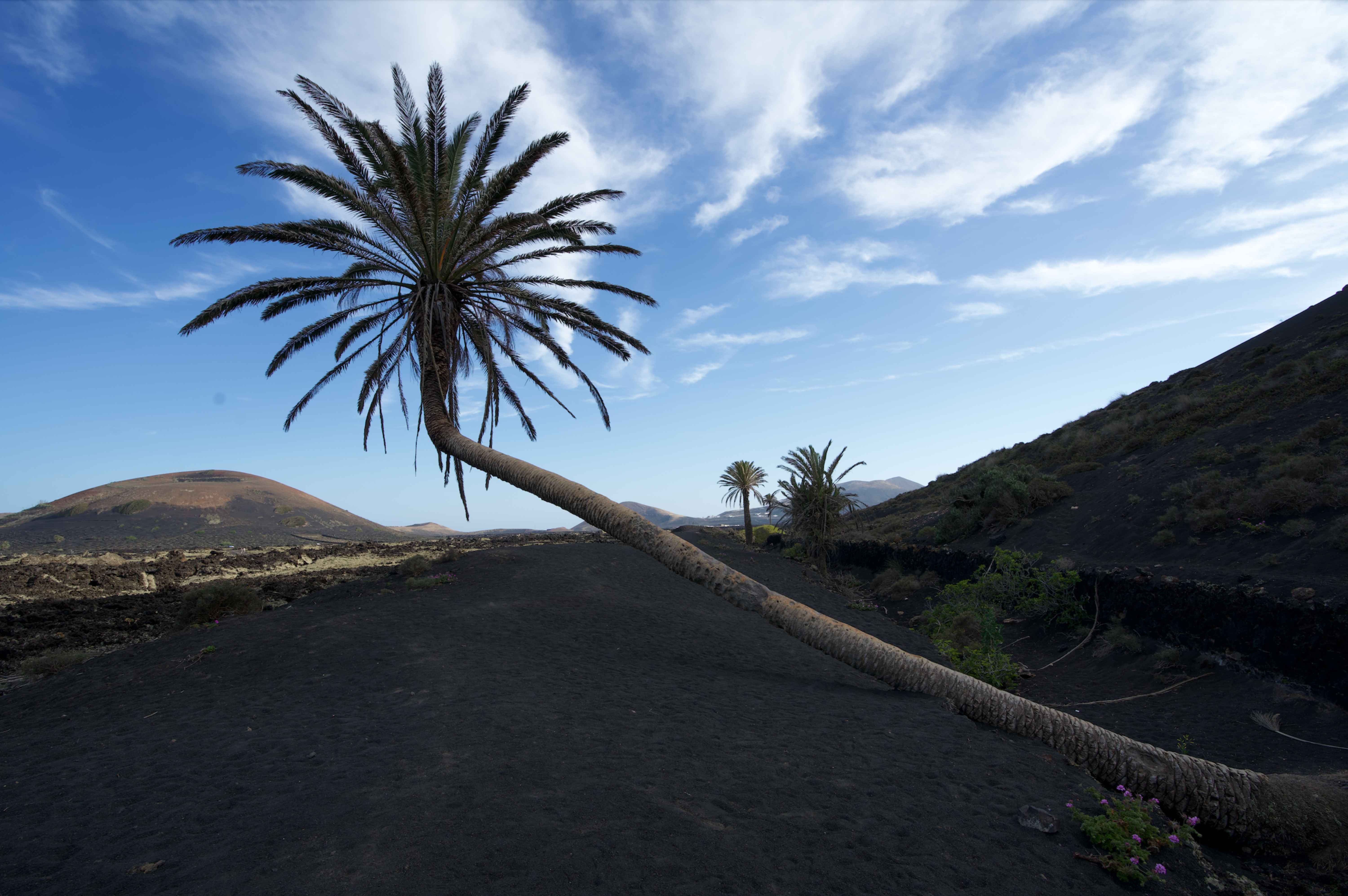 Take a Flight
The easiest and most convenient way to get to Lanzarote is by plane. You can catch direct flights from major cities on the peninsula, and you'll be there in just about two and a half to three hours. 
Prices often start from 40€, depending on the season and airline. Many low-cost options like Ryanair and Vueling can take you to Lanzarote for almost nothing!
By ferry
If you're thinking about heading to Lanzarote but don't want to fly or enjoy the freedom of taking your own car, some ferries operate between Cádiz (the south of Spain) and Arrecife (the island's capital) on certain days of the week. 
Just keep in mind that the journey from the mainland to Lanzarote takes 26 hours and goes from 35€ to 175€, so make sure you're prepared for a long ride.
If you're planning to hop between islands, taking a ferry from Fuerteventura to Lanzarote (or the other way around) is a great idea. It only takes 30 minutes and is definitely worth it. The cost is about 30 euros for one person, and 35 euros if you bring a car.
What to Eat in Lanzarote
Enjoy contemporary food in Arrecife at Lilium
Eat traditional food at El Barquillo
Try a delicious rice with incredible views at El Risco Restaurant
Where to Stay in Lanzarote
Have a relaxing getaway at Princesa Yaiza Suite Hotel
Stay at H10 Rubicon Palace for views to Playa Blanca
Enjoy a nice stay at centric Hotel Llancelot
How much does it cost to visit Lanzarote?
Request information: hello@sensationalspain.com
How much money you need for your trip to Lanzarote depends on many things, such as how many people are traveling, the type of activities you want to do, accommodation, the duration of your stay, restaurants, and most importantly, the time of year.
To help you more accurately, please don't hesitate to reach out to us via email! Share the details of your desired trip to Spain, and we will provide you with a price estimate and offer local advice for all your travel needs. 
Choose your Spain Itinerary
1 Day in Spain? 10 Best Things to Do in 24 Hours!
2 Days in Spain: Trip Ideas & Itineraries to Enjoy Your 48h
3 Days in Spain: What's the Best Itinerary for Your Trip?
4 Days in Spain - Best Travel Itineraries for Short Trips
5 Days in Spain: Itineraries to See (almost) Everything!
6 Days in Spain: The 3 Best Itineraries for Your Trip!
7 Days in Spain: The 3 Best Itineraries for Your Trip!
---
If you want to take your trip to the next level and make it even more enjoyable, why not bundle it up with other Spanish islands? The experience will be truly unparalleled.
To help you choose between the islands, Iñigo has created a comprehensive guide. Hope it helps!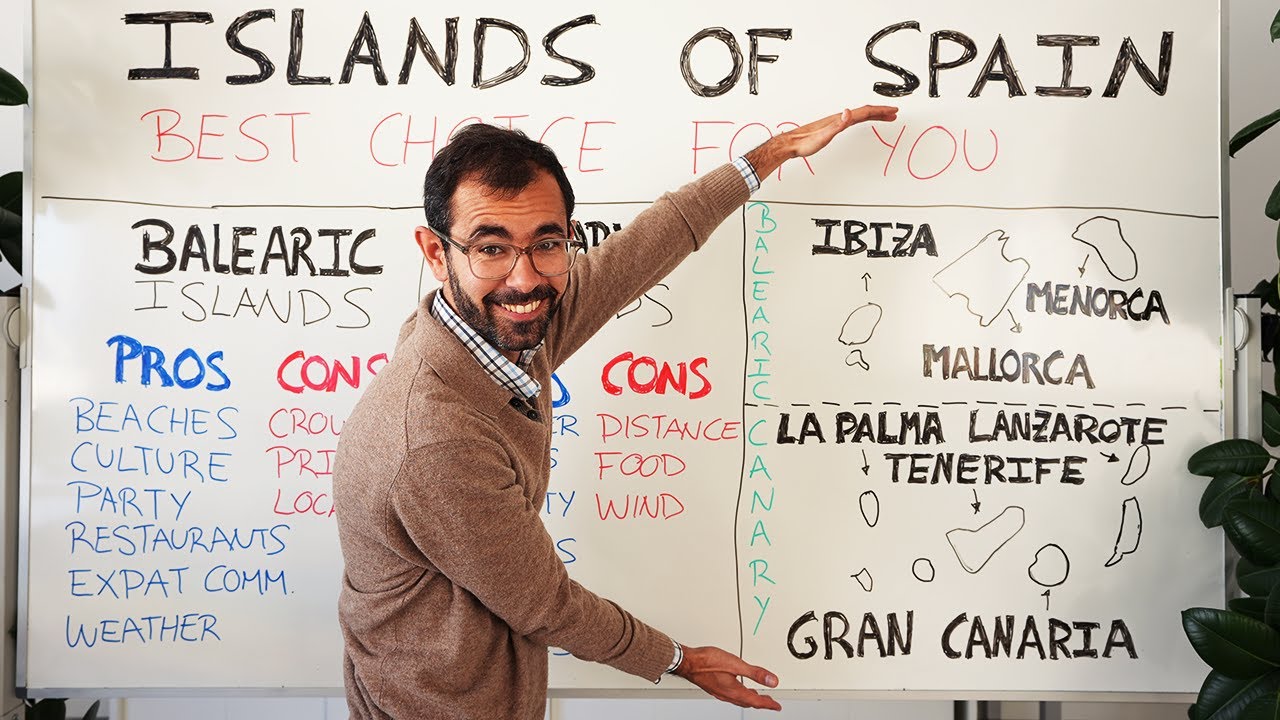 If you need help planning your itinerary, give me a shout. We're always happy to lend a hand. And if you've already been to this breathtaking place, feel free to comment and share your experience below!