9 Days in Spain: Top Itinerary to See Everything!
September 12, 2023
Updated:

September 13, 2023
Published: September 12, 2023
If you came across this article but were just browsing possible trips to Spain, know that we have many itineraries ready for you to choose from and experience.
I am going to link you to the rest of our itineraries in Spain for you to read and choose which of the following fits best with your traveling vibe and interests.
As you can see, we also have a ten-day itinerary that takes you to the most important cities in Spain (at least considered by tourists): Madrid, Barcelona, Granada, and Seville. 
This 9-day itinerary will take you to the north of Spain, starting from Bilbao and going down to Madrid from the Costa Brava. 
---
| Day | Highlights | Overnight |
| --- | --- | --- |
| 1 | Explore Bilbao's Charm | Bilbao |
| 2 | Day trip to San Sebastián | Bilbao |
| 3 | Day trip to Pamplona | Bilbao |
| 4 | Self-Walking Tour | Barcelona |
| 5 | Gaudí & Gothic Quarter | Barcelona |
| 6 | Wine Tasting & Shopping | Barcelona |
| 7 | From Retiro to Gran Vía | Madrid |
| 8 | Toledo or Segovia? | Madrid |
| 9 | The Arts Triangle | Madrid |
---
Day 1- 3: Bilbao, San Sebastian & Pamplona
As I mentioned, if you want an itinerary to sunny Andalucia, click on ten days in Spain. Otherwise, if you are interested in giving a twist to the usual routes, stay with me!
Bilbao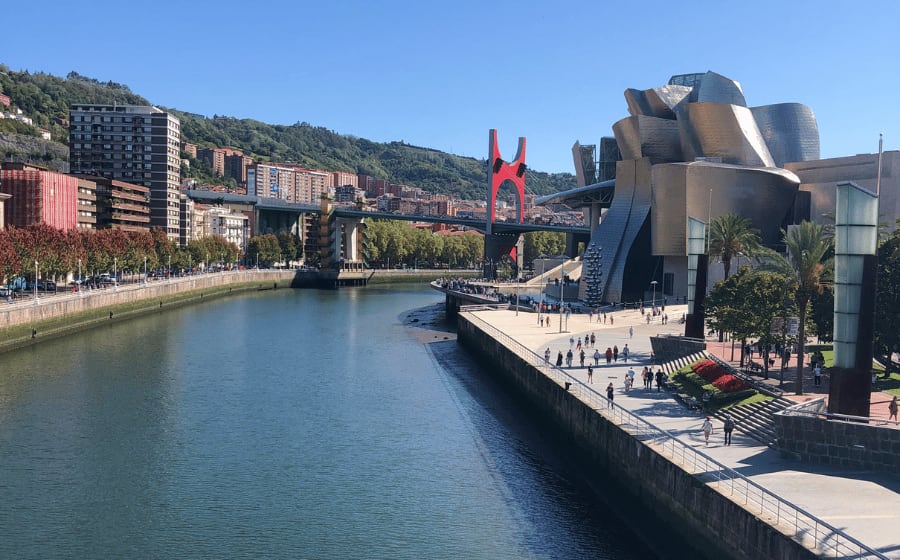 You will arrive at Bilbao's Airport a day before this itinerary starts. Go straight to your hotel and rest. Bilbao will be your base city for three days as you journey through the Basque Country and Navarre.
Bilbao is a small city, but ironically, the biggest in the Basque Country. On your first full day in the city, you must visit the old town, the Cathedral of Santiago de Bilbao, and the Guggenheim Museum.
For breakfast and coffee in Bilbao, go to ARVO Coffee & Plants (Barraincúa Kalea, 9); for pintxos, visit the old-town; and for dinner, one good restaurant is La Gavilla (Colón de Larreategui 32).
San Sebastián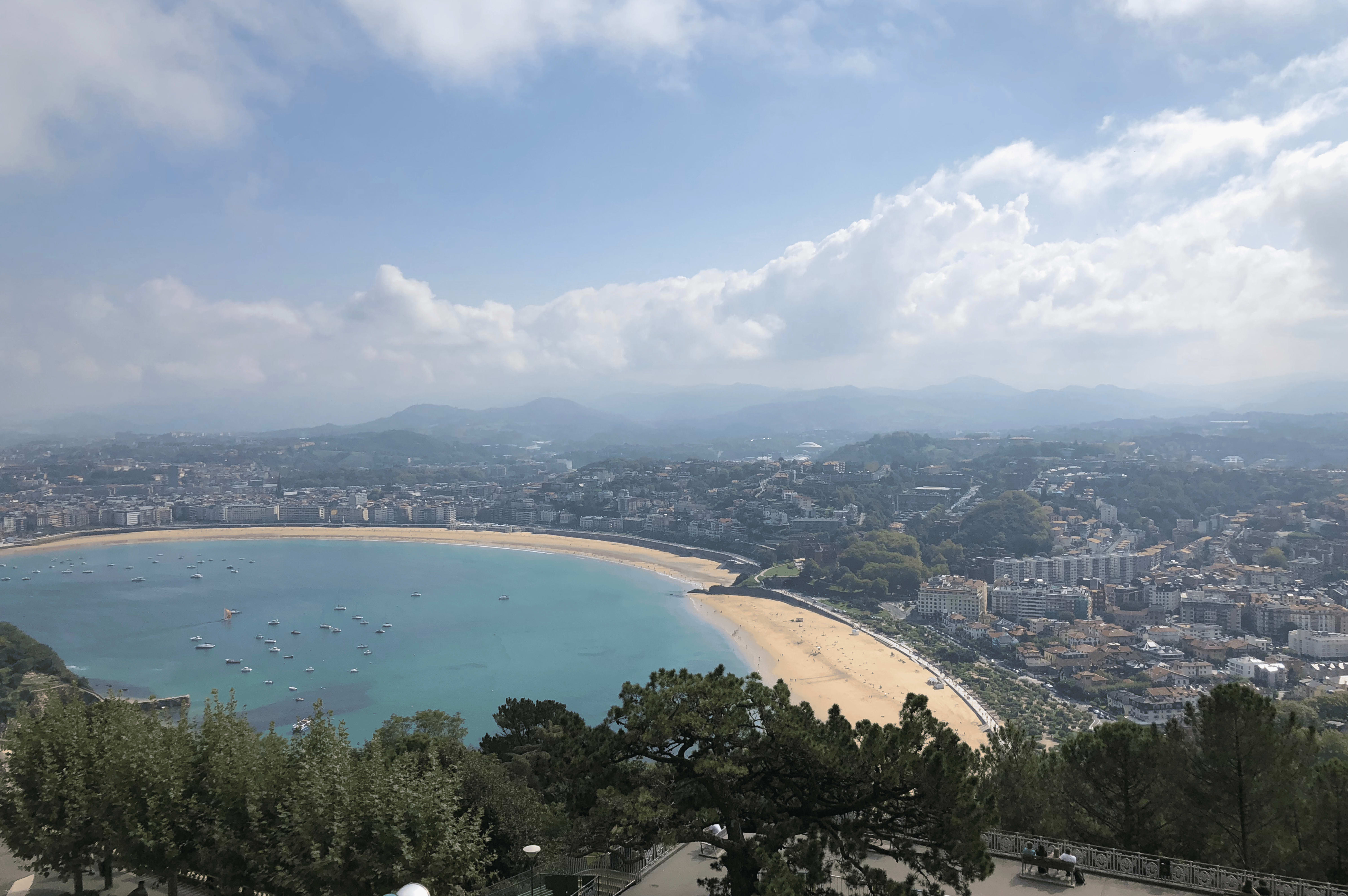 On your second day of this journey, you will go to San Sebastián, the most wonderful city in the Basque Country (totally subjective, this is my opinion!)
My usual route and recommendation for friends and family in Sanse is to arrive by train or bus and go straight to Old Town Coffee (close to the Good Sheppard Cathedral) to get a good breakfast and even better coffee. 
After that, take a look at San Sebastian's stunning Neo-Gothic cathedral. On your way to the beach, you will go through several cute little stores until you arrive at La Concha.
From there, you will pass by the Miramar Palace and keep walking until you arrive at the other beach end: Monte Igueldo. Before going up its funicular, visit the "Peine del Viento" sculptures created by the Basque Artist Eduardo Chillida in 1976.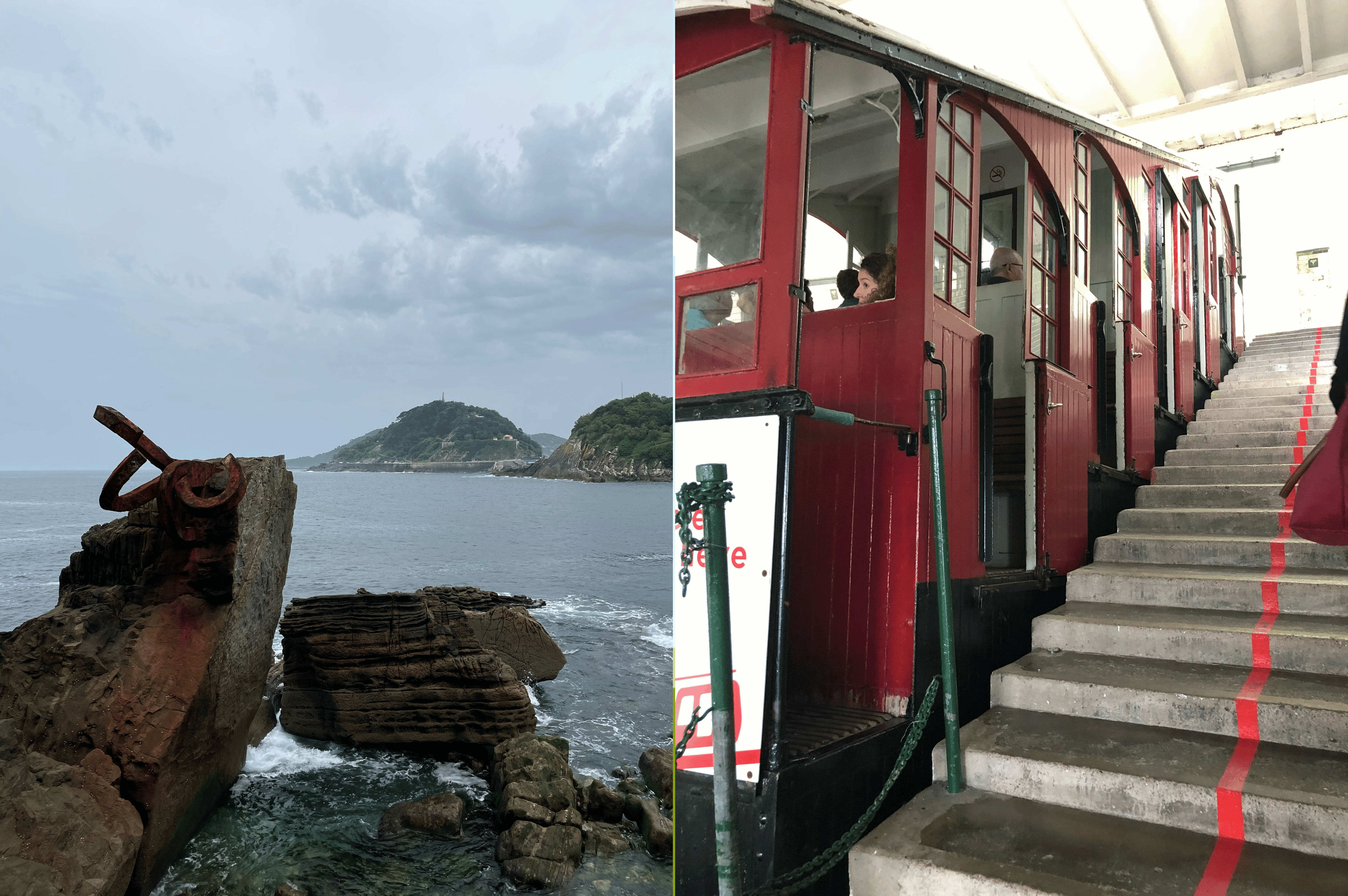 After looking at the ocean view, take the funicular to the top of the Monte Igueldo for breathtaking city views. I don't really recommend eating at the cafeteria that is up there because it is very expensive but instead spend that money on the fun Swiss roller coaster that rides next to the cliff. 
Take the bus on 5/16/25 back to the old town, where you will get pintxos at Gandarias (31 de Agosto Kalea, 23) for some mouthwatering sirloin pintxos. 
Return to your Bilbao hotel and rest for your next day's trip.
Pamplona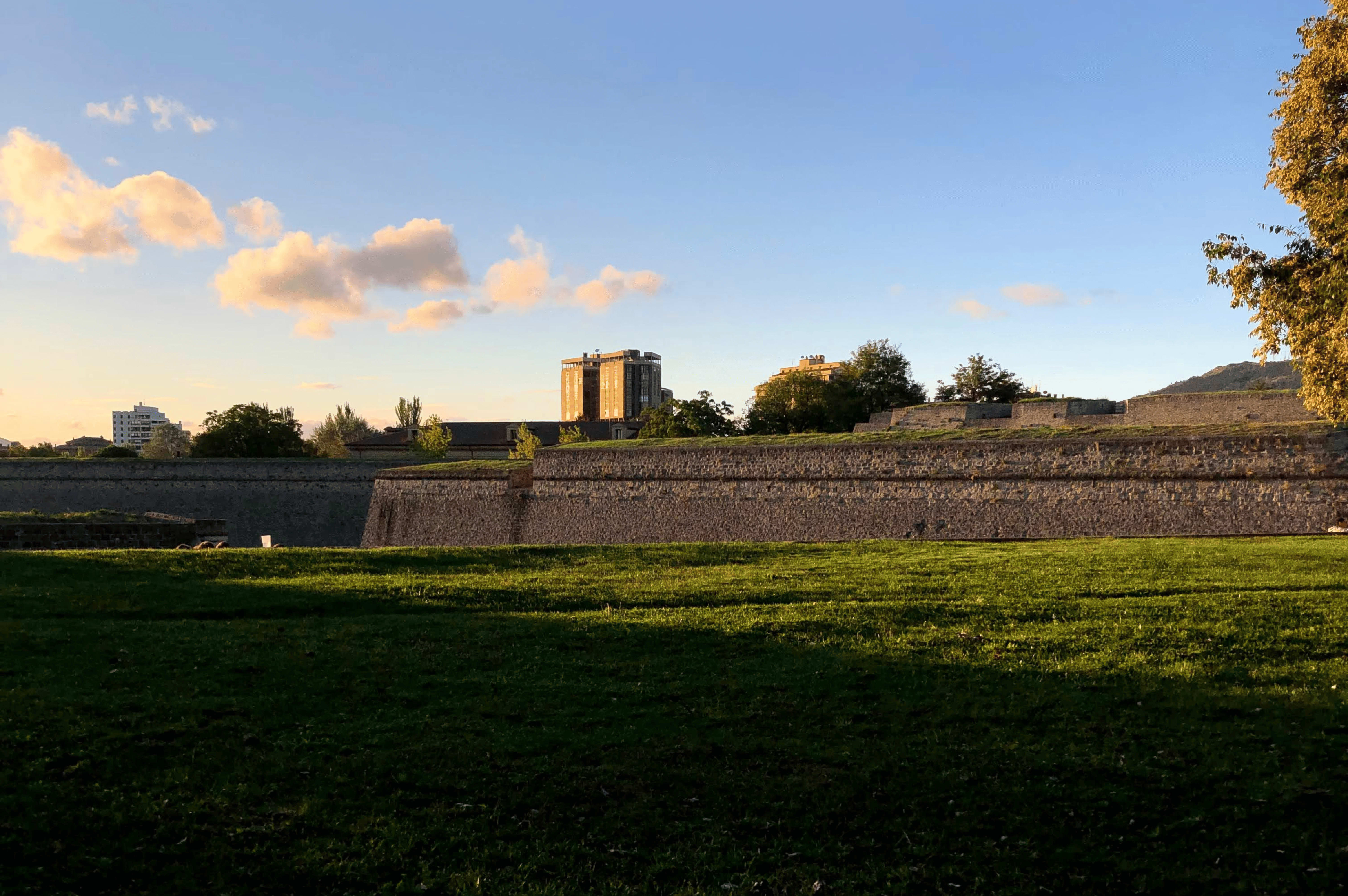 I lived in Pamplona for four years while studying at the University of Navarra. It is a small city but charming in all its corners. 
The best way to arrive in Pamplona from Bilbao is by bus because the station is right in the middle of the city and just a few meters away from the old town.
The must-see landmarks in Pamplona are Plaza del Castillo, the Cathedral of Santa Maria la Real, the Portal of France, the lookout Caballo Blanco, the Church of San Saturnino, the ancient wall of the Ciudadela Park, and the monument of "El Encierro."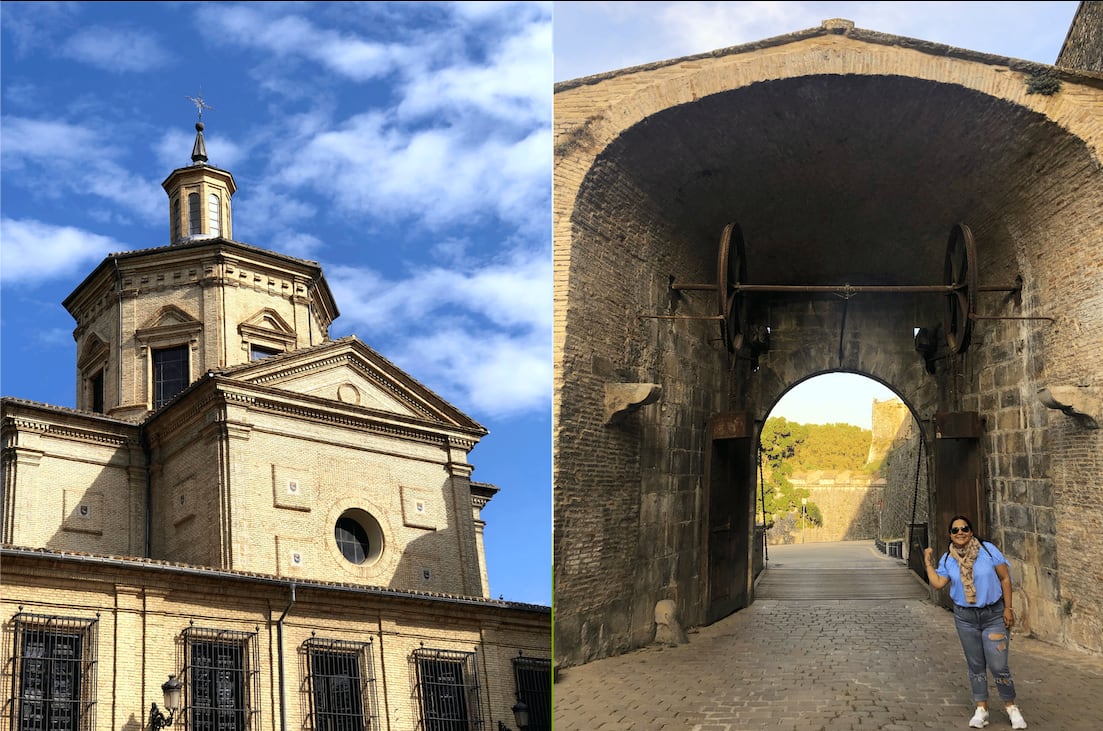 All of these landmarks are very close to one another, so it will be a very smooth day trip. 
In Pamplona, you should get breakfast at Coffing (C. Amaya, 2b); try their flat white and crazy good toasts! For tapas, go around narrow streets and try different bars like Baserriberri (C. San Nicolás, 32) or Iruñazarra (C. Mercaderes, 15).
Take a late bus back to Bilbao and rest for the night.
Day 4 - 6: Barcelona: A Journey to Gaudi's Home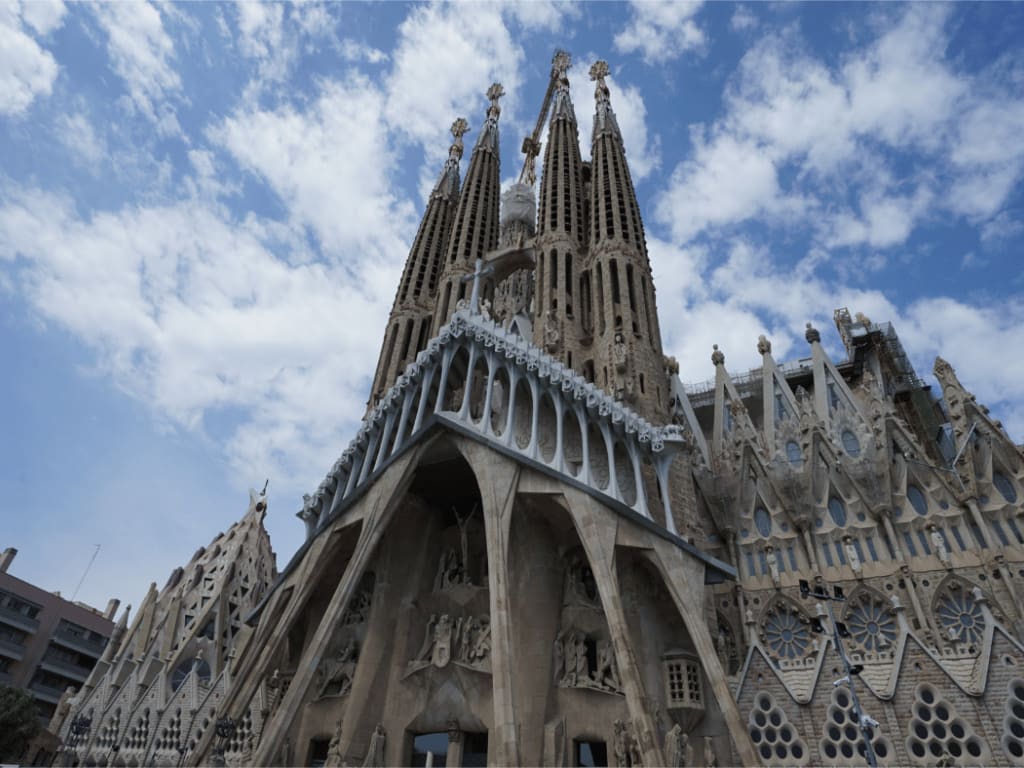 Arrival to Barcelona
On your fourth day, take a flight from Bilbao to Barcelona, your home for the next few days!
On your first day, settle down at the hotel and get ready for some walking.
On your first day in Barcelona, start with Plaça Catalunya and Las Ramblas; I am sure you'll enjoy the vibing stores and walk down Barcelona's most famous boulevard. 
Don't eat at the restaurants in Las Ramblas; the food is overpriced and not good.
Walk down Las Ramblas towards La Barceloneta and enjoy the ocean view from the harbor. 
Gaudi & Montjuïc
Your fifth day in Barcelona is all about Gaudí. You will start your day with a tour of the Sagrada Familia, take the 10:00 a.m. guided tour, and learn about the stunning church. 
After the Sagrada Familia, move on to Park Güell and enjoy Gaudi's mosaic masterpiece. On top of that, you will enjoy one of Barcelona's skyline's most stunning views. 
Have some lunch at La Fluata, the one located in the Eixample. The montaditos there are delicious, and you can't miss their torrija filled with Catalan cream.
By the end of the day, visit Montjuïc and enjoy the water show at the Magic Foutain.
Wine tasting & shopping
Book a wine or cava tasting at Bodegas Torres or Freixenet on your fifth day in Barcelona.
Either of these bodegas is perfect for tasting, pairing, and immersing yourself in fine drinking. 
These tours usually last half a day as the bodegas are located an hour from the center of Barcelona. 
After you enjoy some wine:
Have some dinner at the Nacional Market.
Walk the Passeig de Graçia.
Marvel at Gaudi's Casa Milà and Casa Batlló.
Day 7 - 9: Finish with the Enchanting City of Madrid
Arrival to Madrid
Your arrival in Madrid should be early. Being an early bird is the best way to make the best of your trips.
After arriving in Madrid, take this first day to walk the city. On your first day, I recommend walking from Retiro past the Puerta de Alcalá towards the Cibeles Fountain, Cibeles Palace, Gran Vía, and Calleo (Schweppes sign for the selfie!).
In Retiro, remember to look for the Great Pond and the Sculpture of the Fallen Angel. And, in Gran Vía 30 (very close to Primark), look for Diana's arrows. The story said that Diana was trying to prevent Fenix from kidnapping her lover Edimon, whose sculpture is on the other side of the street. 
Taking this walking route is perfect for recognizing the city on your first day.
For your evening, enjoy a delicious tapas tour in Barrio de las Letras. You will get to know Madrid as a local as you visit bars and streets with the most madrileño essence ever!
Madrid Tapas and Wine: Small Group Literary Quarter Tasting Tour
Madrid Tapas, Taverns & History Tour
Medieval city or Roman remnants?
On your eighth day, you must make an important choice: Toledo or Segovia.
Both cities are historically important, each charming and very close to Madrid. Toledo and Segovia are less than two hours away from Madrid, and you can travel there by bus or train. 
I believe you must see both cities, but to make your choice easier, I will describe each one.
Toledo is known as the "City of the Three Cultures" because in the Middle Ages, Christians, Jews, and Muslims would live together in peace until the Inquisition began. 
A day trip to Toledo is full of cultural activities: a visit to the Cathedral, the Alcazar, the Greco Museum, the Synagogue, and more! It is way better to go on a tour than alone, so you can learn about the city.
On the other hand, Segovia is way smaller but not less charming. Here, you must see the Roman Aqueduct, which is a UNESCO World Heritage, the Alcazar (Walt Disney's inspiration for Snow White's castle), the Gothic-style Cathedral, and the old town.
Also, don't forget to experience the Segovian-style cochinillo at Mesón Candido.
Art Triangle
You will experience art like in no other place for your ninth and last in Madrid. The Paseo del Prado has something called the Art Triangle, and that is because the Prado Museum, the Thyssen-Bornesmisza, and the Reina Sofia are located strategically close and in a triangle position. 
If this is your first time in Madrid, I would recommend going to the Prado Museum; it is one of the most prestigious museums in Europe and has the best pieces by Goya, Velazquez, El Greco, Rembrandt, and more. 
If the Prado is not your style, the Reina Sofia Museum is a modern art institution that houses the Guernica by Picasso, and the Thyssen-Bornemisza has a perfect blend of different types of art and a lovely terrace to get a drink. 
After your art morning, walk to Madrid de los Austrias and visit the Palacio Real, the Plaza Mayor, the Mercado San Miguel, the Royal Opera, and the Puerta del Sol.
If you want to get some food, take some great tapas at Mercado San Miguel or venture into the "calle de los mesones" (the bar street) and get some traditional dishes.
---
And that's it! This was your 9-day itinerary in Spain, which offers a blend of Spain classics and the north. This itinerary offers a different journey from the usual ones, but if you are interested in visiting the south, go ahead and check out our 10-day itinerary in Madrid.
If you have any questions, don't hesitate to reach out; we love hearing from you!