The 10 Best Cities in Spain by Climate. Sunniest in Europe!
June 19, 2023
Updated:

June 20, 2023
Published: June 19, 2023
Vacations are alessign that most people around the world enjoy. Some people like city trips, others the mountains, others the snow, and others the beach. 
For everyone out there that is looking for the places with the best climate in Spain, look no more because w ehave you covered. 
In this article we will give you the top cities where you will enjoy the best climate in Spain all year round. This means that you don't have to wit until summer to book some idyllic sunny beaches or towns, you can do it whenever you can. 
Fron the peninsula to the archipielagos, Spain has a beautiful variety of places that will bing Vitamin D back to your system.
1. FUERTEVENTURA 
When considering destinations in Spain with the best climate, Fuerteventura has to be on your list. It is an island where temperatures are almost the same all year round; they don't suffer significant variations. Thanks to this, both tourists and its inhabitants live in an eternal spring. 
The water temperature is quite pleasant throughout the year, maintaining a temperature that hardly drops below 22 º C during winter.
No matter the year's season, you will always be able to swim. The coldest months in Fuerteventura are January and February, with temperatures between 10 and 15 degrees,
The weather in Fuerteventura is characterized by the lack of rainfall, making it the driest island of the Canary Archipelago. Despite this, occasional rain is common but usually occurs during winter.
On the other side, during the summer months, the average temperatures on Fuerteventura do not usually exceed 27ºC, while minimum temperatures rarely fall below 20ºC.
Fuerteventura is one of the favorite options for surfers, so you can also practice this sport if you wish. Take advantage of the opportunity of coming to this island.
2. VALENCIA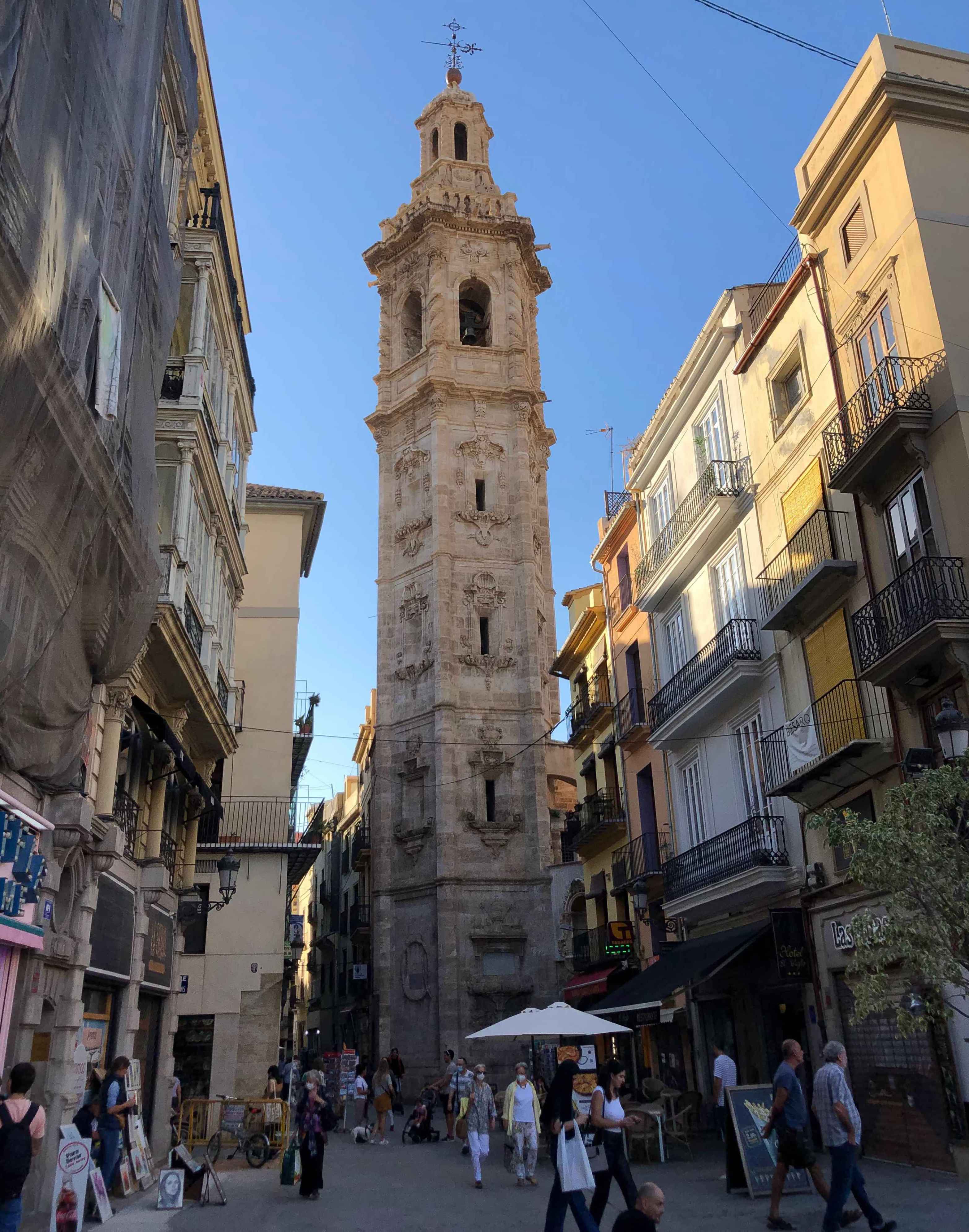 Valencia is one of the most important cities in Spain and stands out for its art, science, and architecture.
Winter is the low season in Valencia, so the number of tourists decreases. Still, it makes it a perfect destination as well. In winter, touring the main sites that are quieter and less crowded is a big plus for visiting Valencia this season. However, visiting Valencia, no matter the season, is always a great option. 
The average temperature in Valencia during winter is 12°, with highs of 18° and lows of 6°. Even in January, the coldest month of the winter season, temperatures remain mild.
Summers in Valencia are hot, muggy, and mostly clear, with temperatures of 27ºC. The proximity to the sea makes hot days more pleasant as they allow you to spend your days on the beach. It hardly rains in summer, so I assure you that you will not have a single rainy day on your trip to Valencia. 
Very close to Valencia, you will find popular tourist resorts such as Torrevieja, Benidorm, and Calpe, which offer a full range of services in an international atmosphere, whatever time of year you choose to visit. You can practice water sports or even play golf on the great courses available in every location in the area.
 3. HUELVA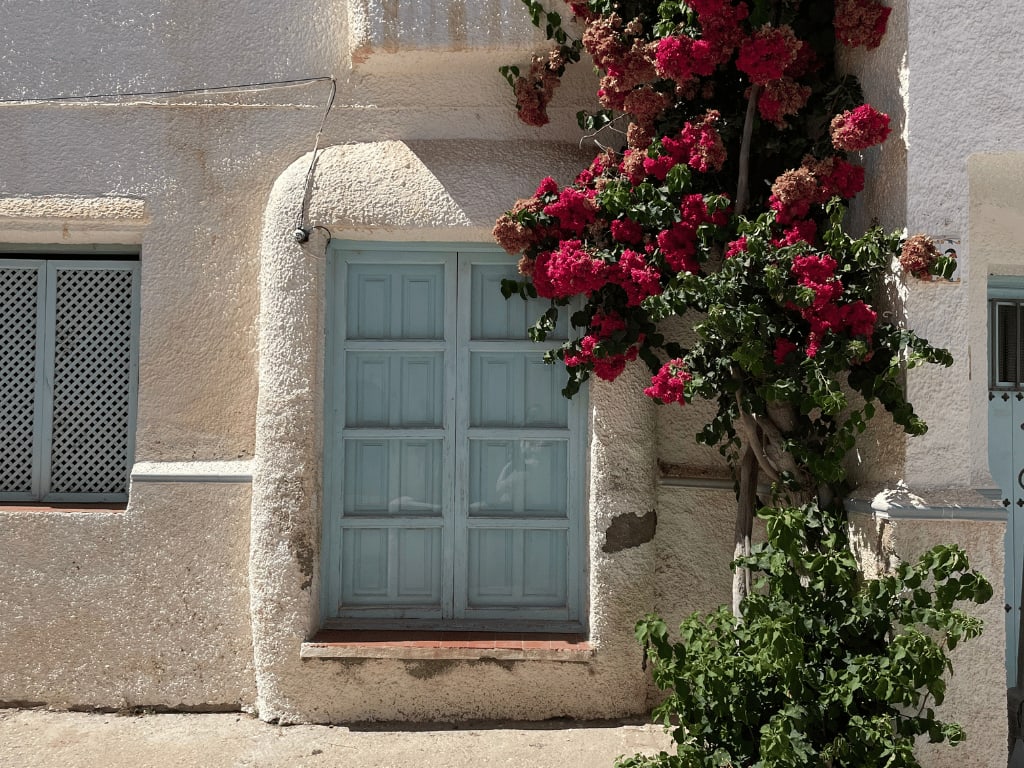 Huelva is paradise. You will find from large beaches of fine white sand to beautiful mountain villages.
It is one of the provinces with more days of sunshine per year (about 300). In summer, the beaches of Huelva are some of the most popular on the Andalusian coast.
While July and August are the hottest, the temperatures are mild in winter, and they usually don't register values below 10º. Although insignificant, the most abundant precipitations generally appear in October and November. So you can visit Huelva any time of the year. 
In Huelva, you have many things to do throughout the year, starting with the Doñana National Park, El Rocío, famous for its multitudinous pilgrimage, its more than 120 kilometers of beaches, and the capital Huelva.
Know more about Doñana Park:
4. ALICANTE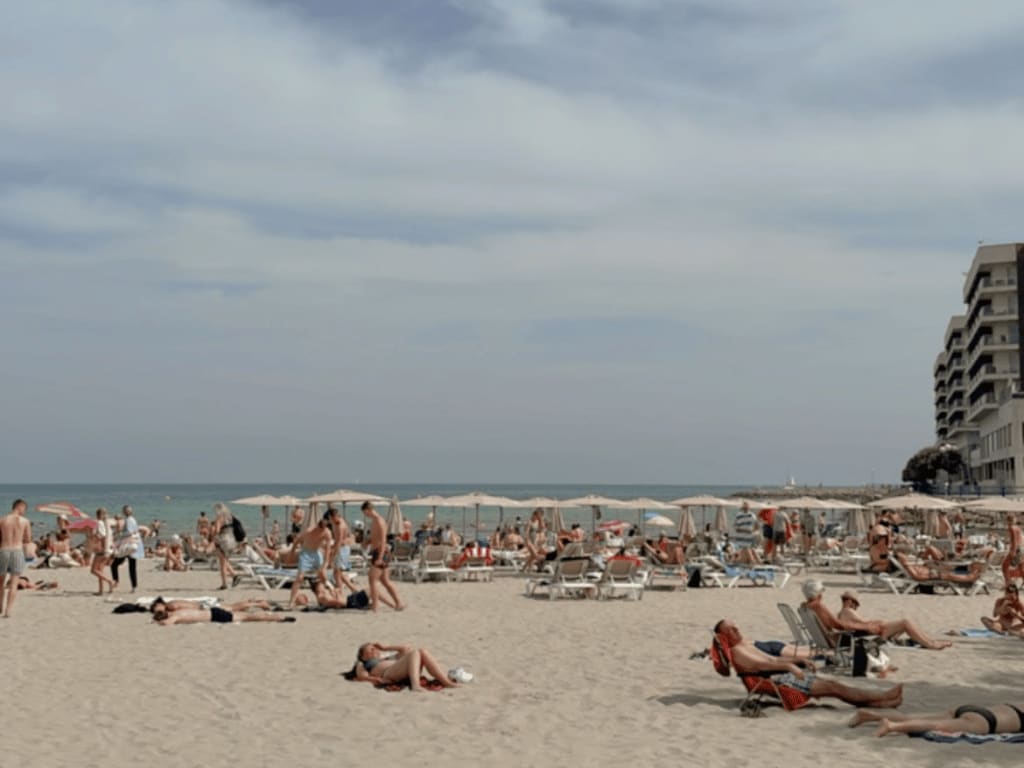 Did you know that Alicante is the sunniest city in Europe? It has an average of 349 hours of sunshine per month; it is one of the destinations with the best climate in Spain, regardless of the year or the season. 
Alicante is part of the Valencian Community, located south of Valencia.
The city is known for its stunning Costa Blanca coastline, which offers wide public beaches where you can sunbathe on the sand or practice some water sports. But Alicante is not only the sunniest city in Europe, but it is also one of the most beautiful cities in Spain from my point of view.  
Alicante average high temperatures are 17.5º C, and the average low temperatures are 7ºC, which makes it a perfect place to visit all year round
It has a colorful old town, many museums, historical sites, various excellent restaurants, and a vibrant nightlife; Alicante always has something to offer to all types of travelers.
It has the Postiguet beach, where you can walk even on winter days. It has a good tram system where you can go to Villajoyosa or the popular resort Benidorm. 
 5. MURCIA 
Murcia is another excellent place to visit throughout the year. It is a sunny city with thousands of activities and many monuments to see. 
The region's coastal part is known as the Costa Cálida due to its microclimate, which makes the area warm with temperate waters all year round. 
Murcia has endless beaches with small coves perfect for swimming, water sports, and sunbathing. The city also has a historical center and beautiful works of architecture, such as the Plaza Cardenal Belluga.
The average high temperatures in Murcia are 17ºC, and the average low temperatures are 5.5ºC. There is an average of rainy days per month of 4 days, so if you visit. 
Murcia is much quieter than some Spanish cities. However, summer is still the most popular time to visit Murcia. People in summer have summer vacation, which makes it much easier for people to travel around Spain. 
Trust me, Murcia is a year-round destination, so if you want to save money, I recommend going in winter, spring, or autumn. All of them are good times to visit. There is an average of rainy days per month of 4 days, so the chances of rainy days during your visit are low. 
6. SEVILLE
Seville is a beautiful city to visit at any time of the year. With its monuments, churches, Alcazar, Guadalquivir River, Torre del Oro, and historic center, it is tough not to fall in love with this incredible city, no matter the time of the year.
The hot season is from June to September; the average daily maximum temperature is around 32°C. The hottest month of the year in Seville is July, with an average maximum temperature of 36 °C and a minimum of 20 °C. Despite its heat, Seville is a beautiful city worth visiting.
On the other hand, the cool season goes from November to March, and the average daily maximum temperature is 18°C. The coldest month of the year in Seville is January, with an average minimum temperature of 7 °C and a maximum of 16 °C.
No matter the time of the year you come to Spain, I assure you will be satisfied with the climate in Seville. 
To know more about Seville and plan your vacations in Spain, check out the folloing articles:
7. ALMERIA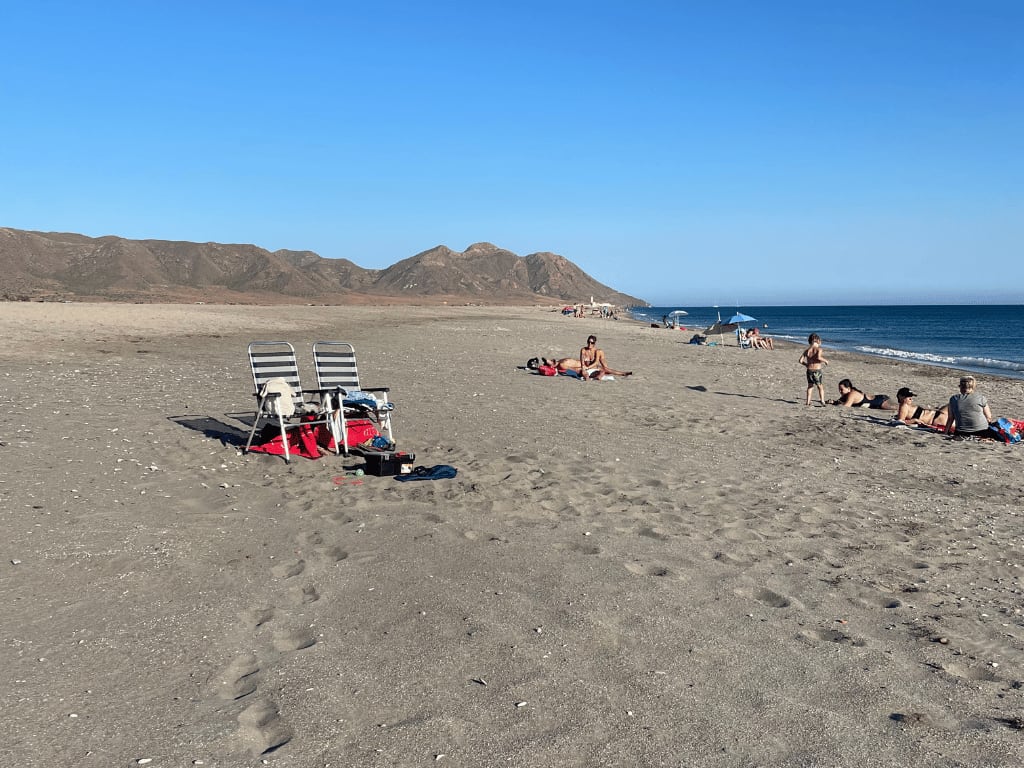 Almeria is one of those destinations where you will find a climate of 'eternal spring' almost all year. In Almeria, usually, there are no strong thermal oscillations. 
Here you will have the opportunity to dip in the beach and relax in the sun no matter the time of the year you go. Even if you come in winter, leave your warm clothes in the closet and bring a few swimsuits. 
This area of the coast of Andalusia has an average annual temperature of around 20ºC.
That is why it is such a unique destination that should be on your list of visiting places in Spain. This is your destination if you want a place to achieve absolute relaxation.
Almeria is a place that invites you to get lost in its natural beauty, whatever the date on the calendar. 
A lot of Spanish think Almeria is just a dry province, but the truth is that it also hides beautiful coasts such as:
Cabo de Gata
Agua Amarga Beach
Mermaid Reef
8. MÁLAGA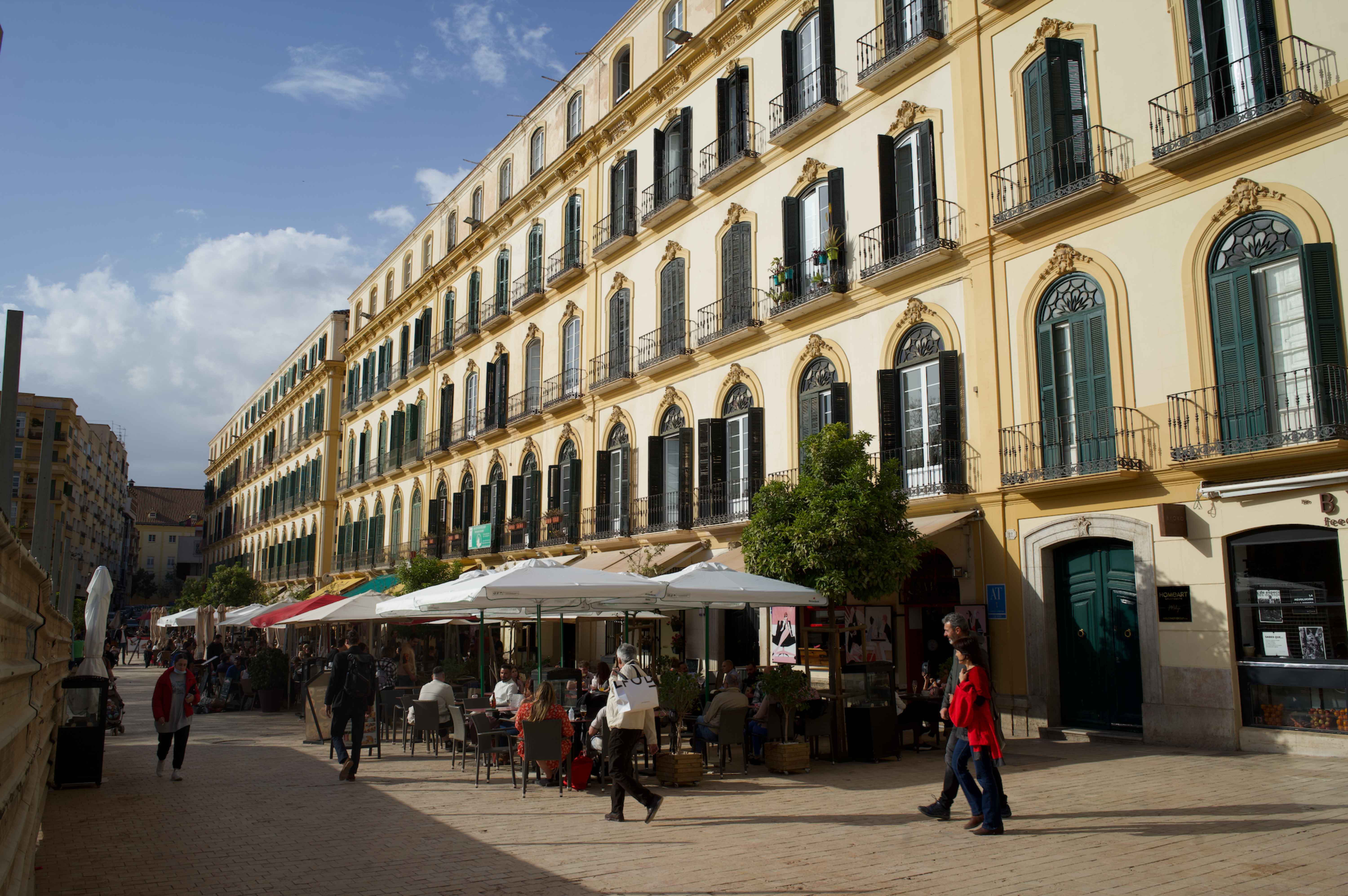 You can visit Malaga any time of the year, as the temperatures are great all year round. If you are looking for sun, beach, and nightlife, traveling to Malaga in summer is best.
If, on the other hand, you prefer to discover the museums and monuments of Malaga, you will find more tranquility in autumn, winter, and spring. But no matter the season you come to Malaga, it will always be a good choice. 
Winters in Malaga are very mild skies are usually clear, even in the coldest months. Thermometers rarely fall below 15°C in December, January, and February, so Malaga's climate is still warm in winter.
The city is home to an average of 40 rainy days per year, usually in winter, which is less if we compare it with the 325 days of sun. 
People say that summers in Malaga last longer than 7 months, from April to October, as the warm weather, sunshine, and suitable temperature extend. The temperatures in summer go from 23°C to 26°C.
Thanks to the Mediterranean wind blowing from the coast, Malaga's weather in summer is not as hot as other areas in inland Andalusian cities.
9. VIGO
¿Nos vamos a la playa de La Fuente de Vigo?
Imagen: NataConLia pic.twitter.com/Gfnfw1MKv8

— Turismo de Vigo (@TurismodeVigo) June 15, 2023
Vigo is a year-round destination. Choosing the time of year that best suits your needs depends on your preferences. Whether it is summer, autumn, spring, or winter, this Galician city will welcome you and catch your attention. 
The city of Vigo has a particular microclimate. Located in one of Spain's rainiest regions, Vigo is one of the cities with more days of clear skies. It has mild temperatures due to the influence of a subtropical regime.
The average temperature in Vigo in every season of the year is 15ºC, with mild summers and winters that hardly fall below 7ºC. In summer, temperatures are around 26ºC, which makes it a perfect destination to get to know this famous city.
10. MALLORCA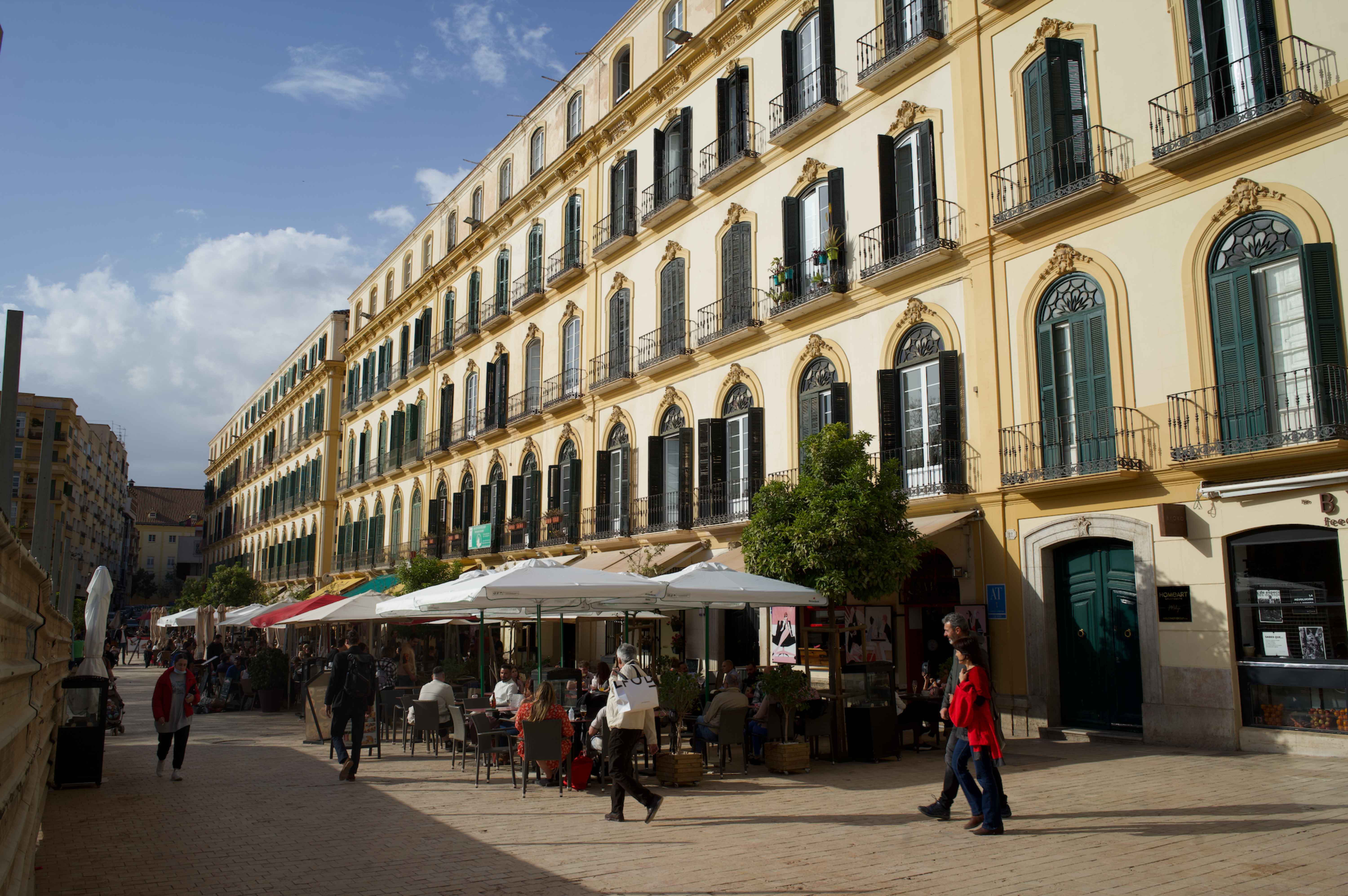 Mallorca is one of the most visited destinations in Spain, no matter the time of the year. It is no wonder that the pleasant climate throughout the year invites you to travel to the island and discover its places.
The average temperature in Mallorca during winter is between 11°C and 17°C during the day. These temperatures are great as they invite you to discover the island's charms. 
From paradisiacal beaches, monuments with tremendous historical and patrimonial richness, and authentic Mediterranean gastronomy. 
Due to its location, there is a moderately dry climate, where rainfall is not common. Mallorca has 300 sunny days a year. Temperatures are usually high in the summer and mild in the winter, making it a perfect destination. 
Summer temperatures range between 25°C and 31°C. Such is the pleasant temperature on the island that it is said that summer begins in May and ends in October.
More on Mallorca to plan your next vacations:
---
Now you have the list of the ten sunniest cities in Spain, possibly the cities with the best climate in Europe. 
I hope this article has come handy when it comes to choosing your next vacations, if you have any idea, suggestions or previous experiences we would love to hear them!
Also, if you have any doubt about this places don't hesitate to send us a message!