How Many Days in Barcelona? Best Tips & Travel Itineraries!
October 2, 2023
Updated:

October 10, 2023
Published: October 2, 2023
Okay, now that everything is set, your wife has just convinced you to book a trip to Spain, and you've already decided that Barcelona is a must-visit destination on this trip. However, you're now wondering how much time is sufficient to explore the city.
I'm here to help you out. As a Spaniard and frequent traveler, I understand the importance of planning, considering that we have limited resources and much to see along the way.
In this article, I'll give you insights into how much time you need, depending on the type of vacation you have in mind. Whether it's a relaxing beach getaway, a quick stopover, or a total immersion into the local culture, Barcelona offers countless experiences for all.
You probably know this already, but Barcelona offers an exciting mix of beach, architecture, and bohemian vibes with literally surreal architecture. We are talking about the city receiving the largest number of international tourists in Spain, ranking among Europe's top 5 best cities.
Let's dive into it!
---
How many days in Barcelona are enough?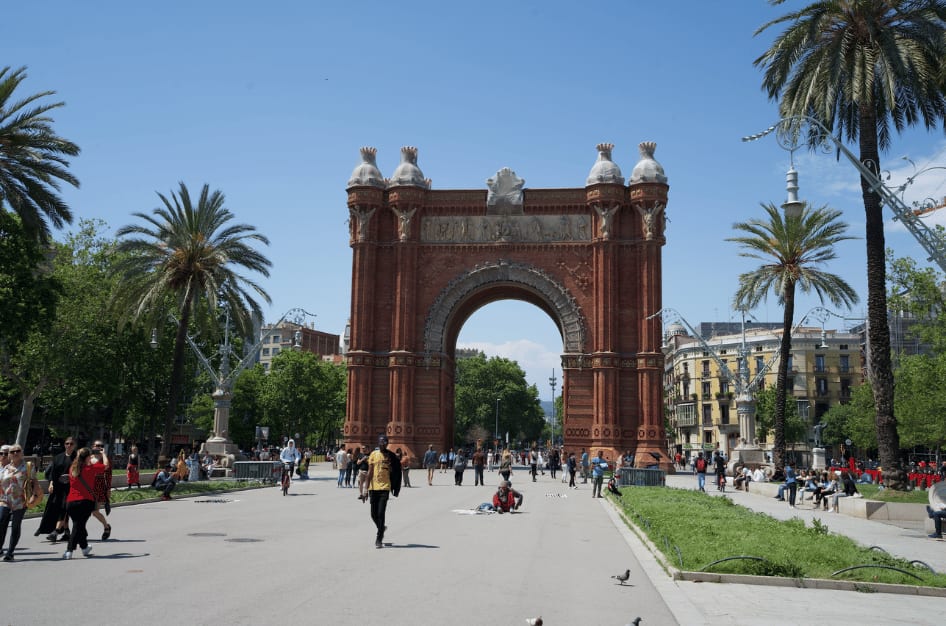 An ideal trip to Barcelona should last at least 4 or 5 days. This time will allow you to discover the city's main landmarks and art museums while immersing yourself in the local lifestyle and Catalan culture, experiencing the vibrant nightlife, and savoring the city's exceptional gastronomy and bars.
Keep in mind that Barcelona has a beautiful beach, and it's easy to get carried away by the nearby towns along the Costa Brava. You can explore these places on a day trip, a weekend getaway, or even spend weeks having fun on the Mediterranean coast!
Let's see, being very generous, 3 days in Barcelona can be considered an adequate stay. This means you would have to see everything quickly, leave some nearby attractions like viewpoints and parks for another time, and choose between 1 or 2 of all museums.
You will hit many daily steps, and the food options will be reduced to proximity and strategic places for your visit. Plus, beach days would be something to be postponed for another visit, as well as any other trip.
Therefore, you should not spend only 2 or 3 days in this city.
If this is all the time you have, here's the right way to make every second count. Read more: 2 Days in Spain: Trip Ideas & Itineraries to Enjoy Your 48h
Top Attractions You Can't miss in Barcelona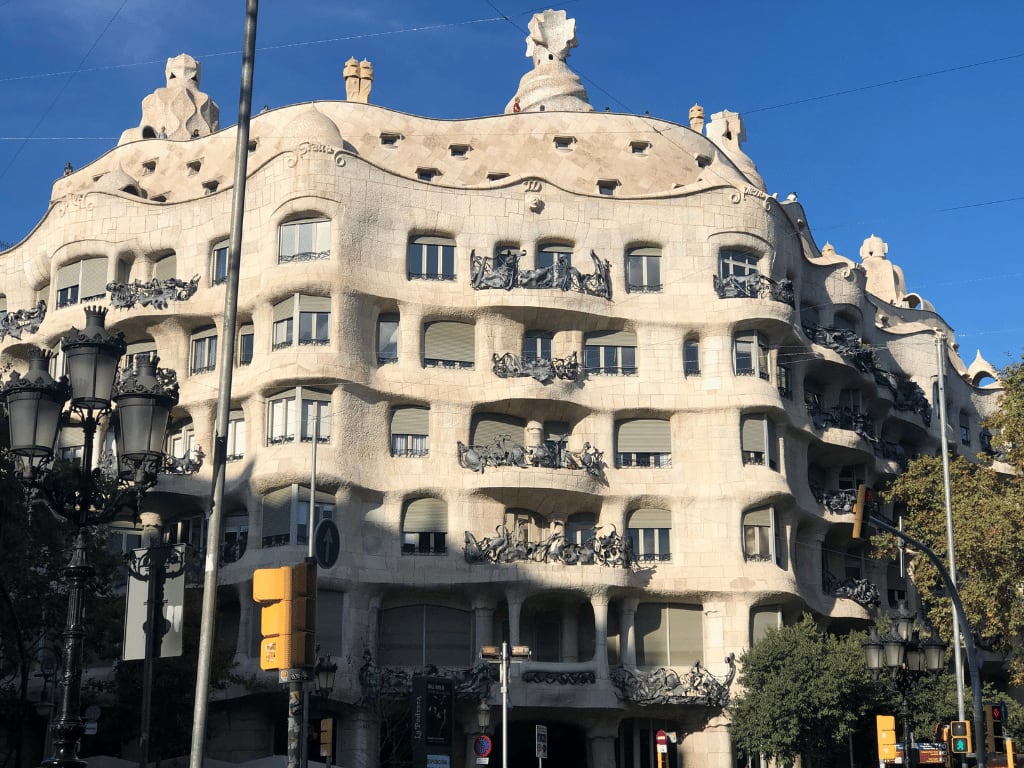 Here's when you'll realize why 2 or 3 days are not enough to savor the city and immerse yourself in the culture.
Your visit to Barcelona should definitely begin by exploring La Sagrada Familia, Gaudí's most iconic work of art and Barcelona's symbol par excellence. This masterpiece is set to become the tallest church in the world, reaching a height of 170 meters by 2026.
Gaudí's genius is also reflected in other remarkable works such as La Pedrera, Casa Batllò, Palau Güell, and Casa Vicens.
Make sure to give some time to visit Park Güell, another of Gaudí's creations, and Ciutadella Park, home to the iconic Arc de Triomf, which is nearby. These parks are perfect for picnics and outdoor activities!
Read more: 15 Best Tourist Landmarks in Barcelona Worth Your Visit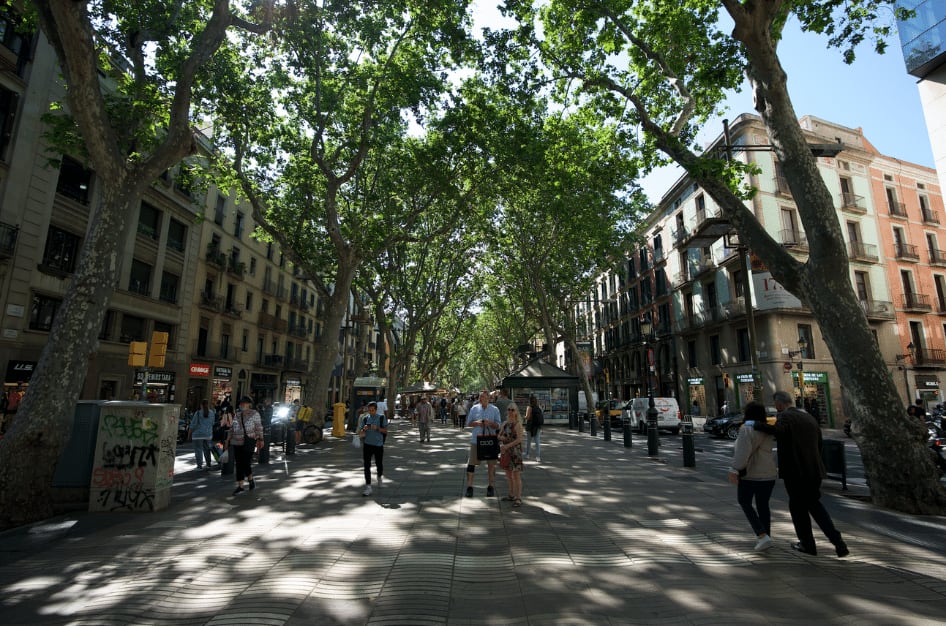 Don't miss strolling along Las Ramblas, wandering through the lovely Gothic Quarter, and tasting authentic Catalan gastronomy at La Boquería Market.
Consider visiting the Montjuïc Fountain in the Palau Nacional on Montjuïc Mountain, where you'll also find the Museu Nacional d'Art de Catalunya.
Plaça d'Espanya and Poble Espanyol de Barcelona are nearby landmarks worth exploring as well.
Art enthusiasts should not miss the Moco Museum, which houses a fantastic collection of modern, contemporary, and street art featuring works by renowned artists such as Banksy, Jean-Michel Basquiat, JR, and KAWS.
To discover Picasso's art, head to the Museu Picasso, home to one of the most extensive collections of his works. Also, consider visiting the Palau de la Música Catalana, often hailed as the most modernist building in the world.
If shopping is on your to-do list, take a walk along Passeig de Gràcia and Diagonal Avenue, two of the city's most exclusive shopping districts. (Read more)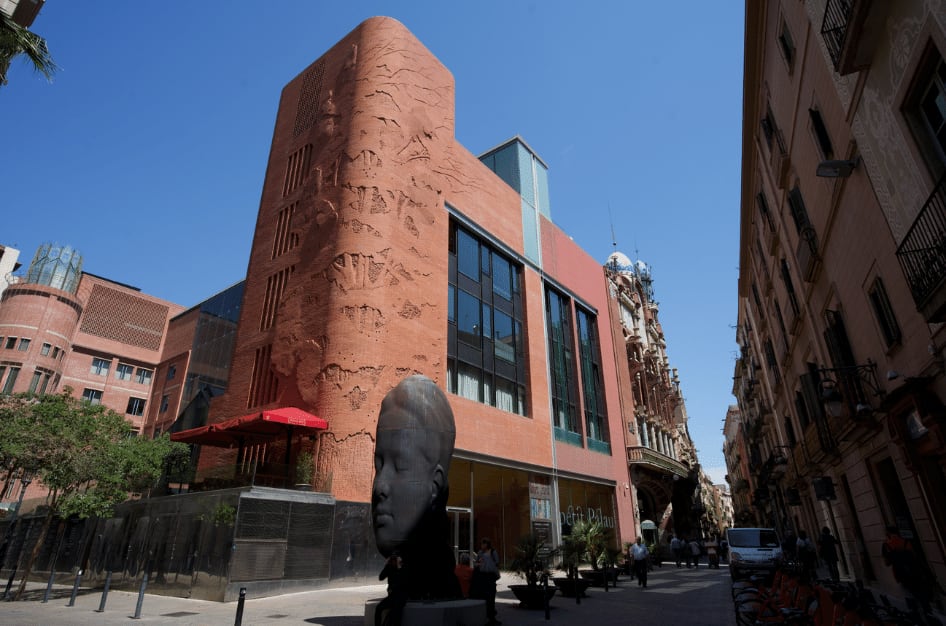 To taste international vibes, explore the vibrant La Barceloneta neighborhood and El Raval, with many bars, people, and everyday activities.
And, of course, don't forget to visit the Passeig Maritim to explore the bay. If you go a little further, you'll discover Barcelona's paradise: Barceloneta Beach!
While there are countless other places I'd love to mention in this article, the list can go on, so I've dedicated a separate article to it.
Read more: 22 Best Things to do in Barcelona: Fun Activities & Food!
Itinerary to visit Barcelona for 4 Days
Day 1
As your journey begins, you should take this day to get to know the city, savor its vibrant neighborhoods, and soak up the cosmopolitan atmosphere. Start your morning at La Boquería Market or enjoy a traditional Spanish breakfast of tostadas con tomate (toast with tomato) and Iberian ham.
Then, take a leisurely stroll through the Gothic Quarter and don't miss the incredible Barcelona Cathedral, a stunning example of Catalan Gothic architecture. Head to Plaça Sant Jaume and continue to the Roman Walls and the Jewish Quarter of Barcelona, El Call, where you'll see Jewish heritage. 
Along the way, don't forget to admire the picturesque Carrer del Bisbe, known for its neo-Gothic bridge, and take in the beauty of Sant Felip Neri Square and the impressive Basilica Santa Maria del Mar.
Day 2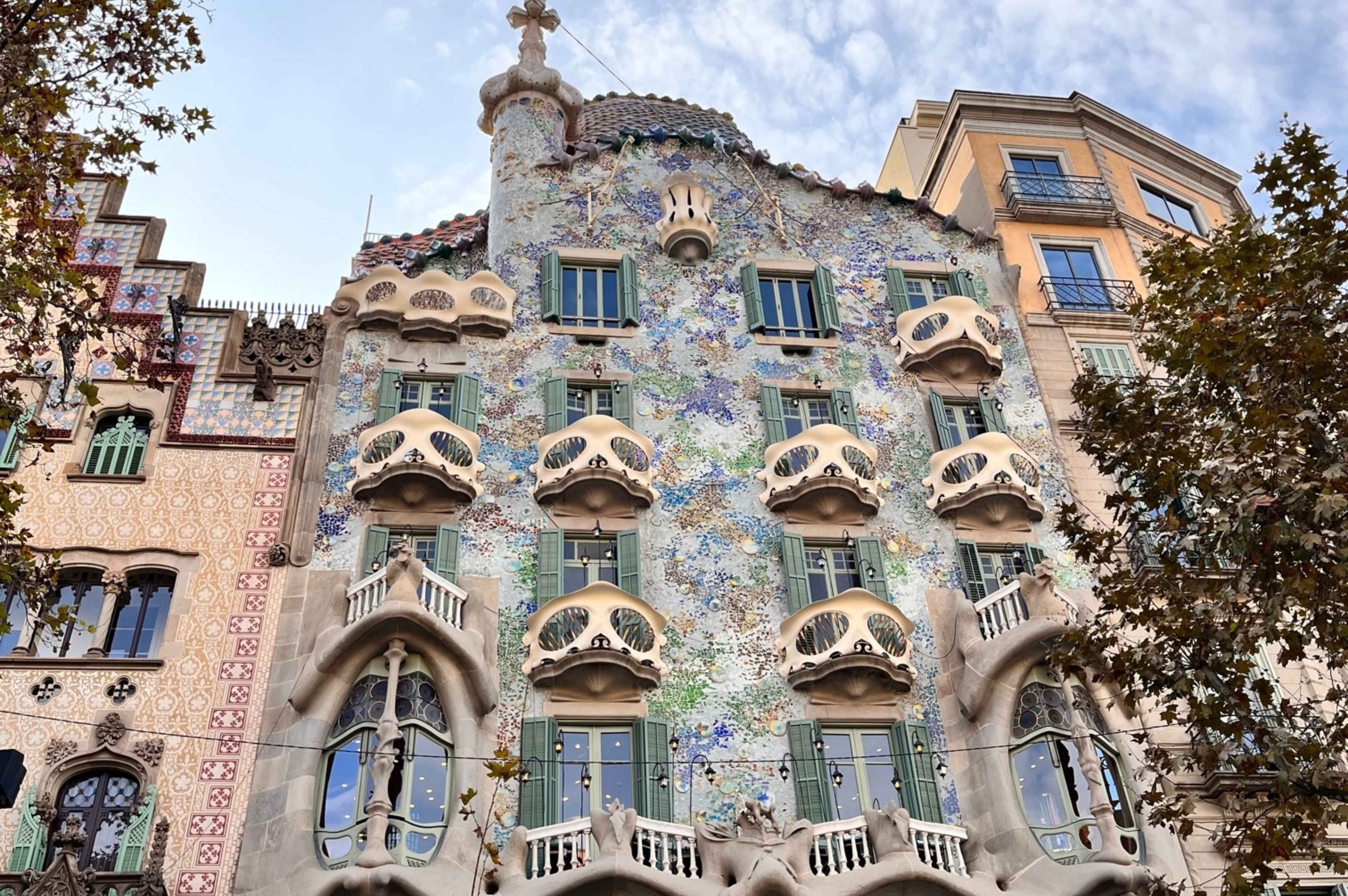 This day is all about exploring the artistic wonders of Barcelona. Begin your day with a visit to the iconic La Sagrada Familia, Gaudí's masterpiece that will leave you breathless.
Explore Gaudí's creations along Passeig de Gràcia, including La Pedrera, Casa Batlló, and the CaixaForum museum. And, if you're a huge Gaudí fan, Casa Vicens and Torre Bellesguard are must-visit sites.
Continue your cultural journey with visits to the Museu Picasso and the Moco Museum, home to an extensive modern and contemporary art collection.
In the evening, go to Gracia, Barcelona's oldest neighborhood, known for its cute cafes, trendy restaurants, and lively nightlife. 
Then, end your day with a visit to Park Güell, a magical garden complex designed by Gaudí, an enjoy a picturesque sunset. 
Read more: 15 Best Tourist Landmarks in Barcelona Worth Your Visit
Day 3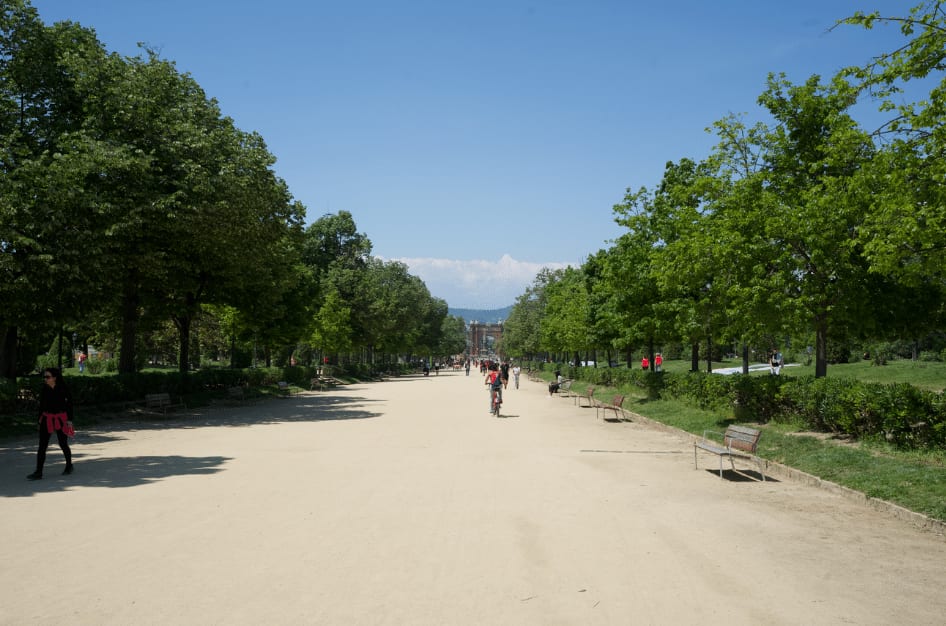 Start your day with a visit to Parc de la Ciutadella, located near the Arc de Triomf, another important landmark. 
Explore the El Born neighborhood, a quieter and more intimate area than the bustling Gothic Quarter. You'll discover the Picasso Museum and the MOCO Museum of Modern Art here. 
If you want to enter, book in advance to ensure availability. 
Afterward, go to La Barceloneta Beach, where you can relax as the city's energy fades and the calming sea breeze sets in.
Read more: 15 Top Beaches in Barcelona & Costa Brava. With videos!
It's the perfect time to savor a great arroz by the beach and experience Barcelona's nightlife in Port Olímpic. 
In case you didn't know, Barcelona is among the best cities in Europe to go partying. I'm sure you don't want to miss that!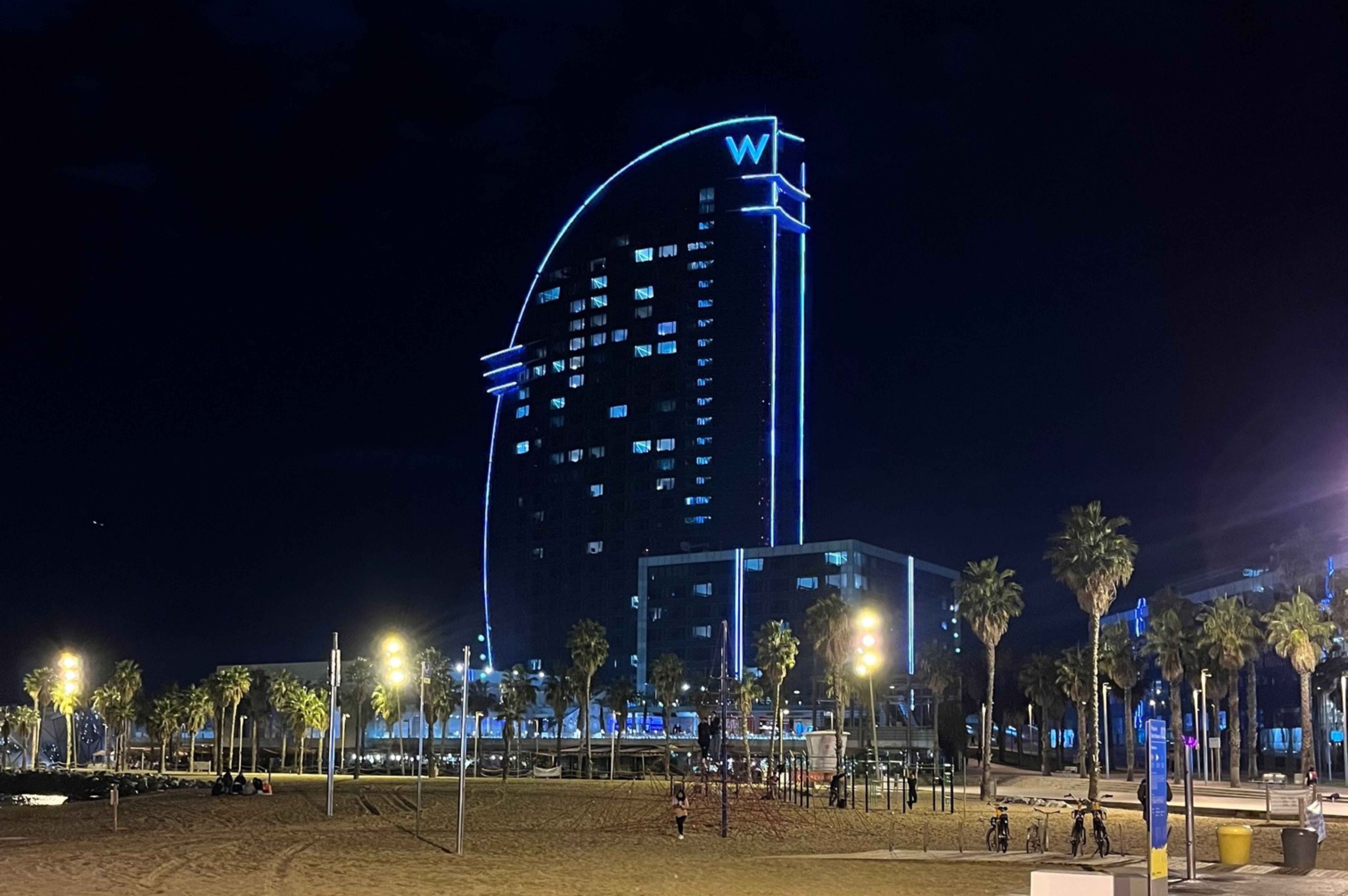 Day 4
This day, you will immerse yourself in the Spanish Wine culture with a visit to a Spanish bodega. You'll have a wine tasting accompanied by delicious tapas. I recommend visiting Bodegas Torres in Penedès, a renowned D.O Wine Region in Spain.
Read more: Spanish Vineyards: Insider's Guide to the Best Wine Tours
The winery visit will take approximately 2-3 hours, so take that into account. Afterward, you'll have an exclusive gastronomic experience at El Celleret's restaurant to complement your winery tour.
As you return to your accommodation, take the afternoon to relax and shower before finishing your day with a visit to the Magic Fountain of Montjuïc, located between the Palau Nacional and Avinguda de la Reina Maria Cristina.
Day 5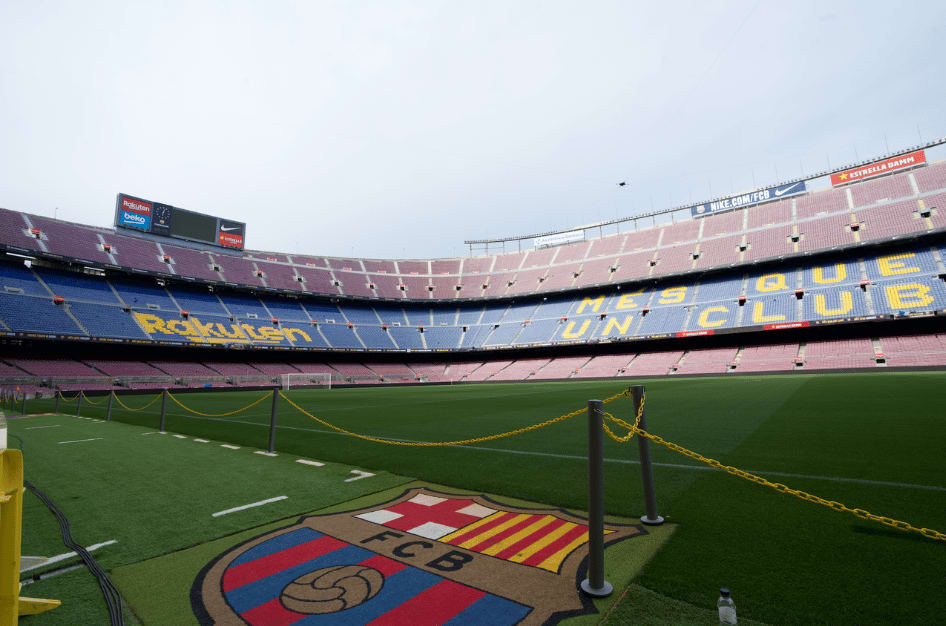 I know I've just said that four days are great to explore Barcelona, but there's still so much to discover. 
You should really consider other attractions and experiences, such as exploring the iconic Camp Nou Stadium, home to Barcelona Football Club, or Tibidabo Park for breathtaking views.
Even more appealing, extend your journey by spending a week in La Costa Brava or exploring other regions of Spain that you haven't had the chance to visit yet. 
And if you can't extend it longer, Barcelona has so much to offer that you'll find endless ways to make your travel experience ten times better each time you visit. You can always come back, and the city will welcome you with open arms!
Read more: Top 3 Itineraries in Barcelona: Let's Plan your Trip!
What is the best time to visit Barcelona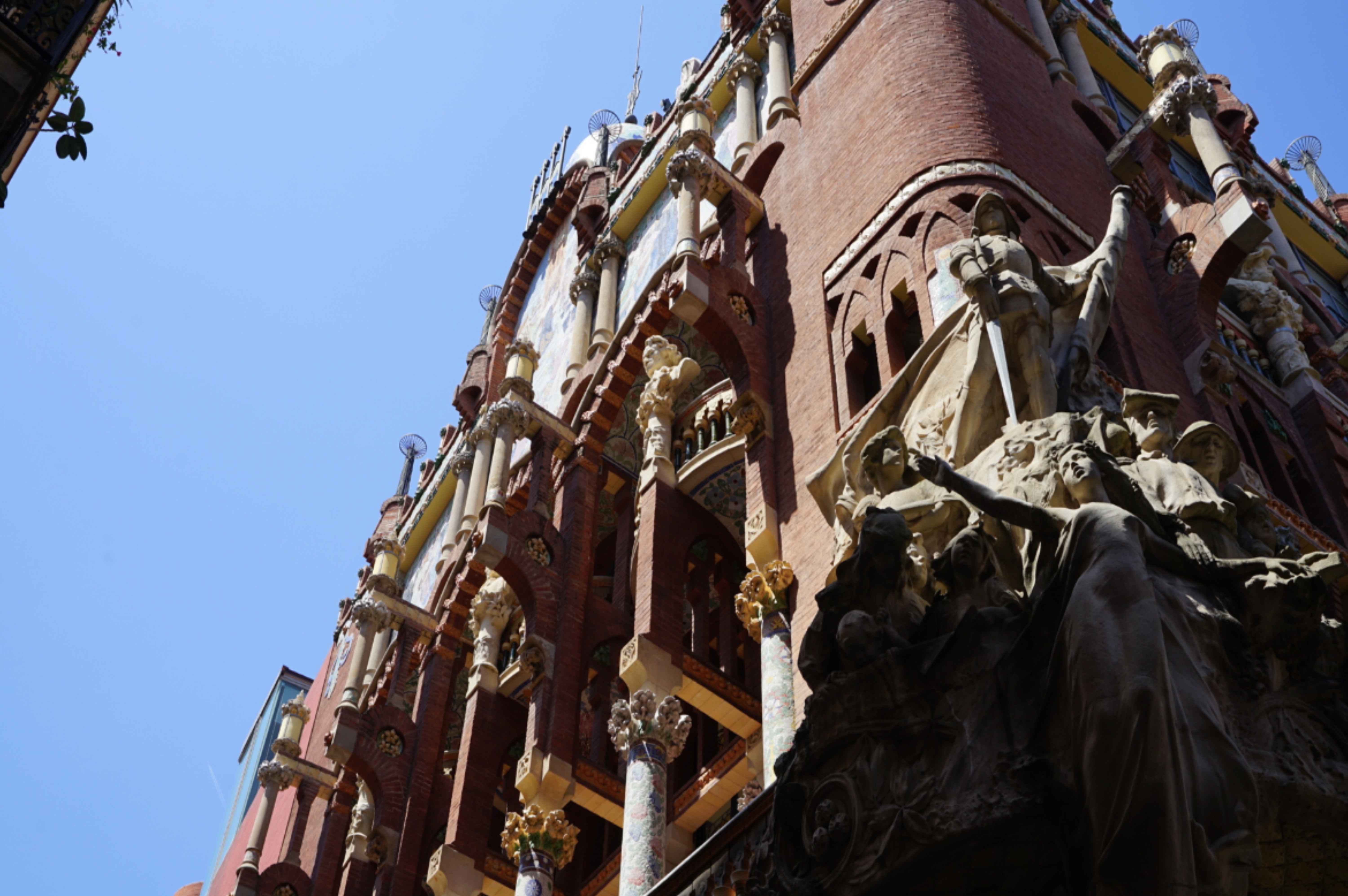 The Best time of the year to visit Barcelona is in Spring and Autumn. The weather is lovely, ranging from 15°C to 22°C (59°F to 72°F), crowds in Spring are moderate to high, and the prices are reasonable compared to Summer (high-season).
It is ideal for sightseeing, getting to know the city, and even diving in the sea!
As for Autumn, you'll find fewer crowds after the coveted summer months, lower prices, and delightful weather with an average of 20°C to 26°C (68°F to 79°F).
As the Mediterranean waters surround the city, the sea breeze will make it more comfortable. These months are great for experiencing cultural events and local life.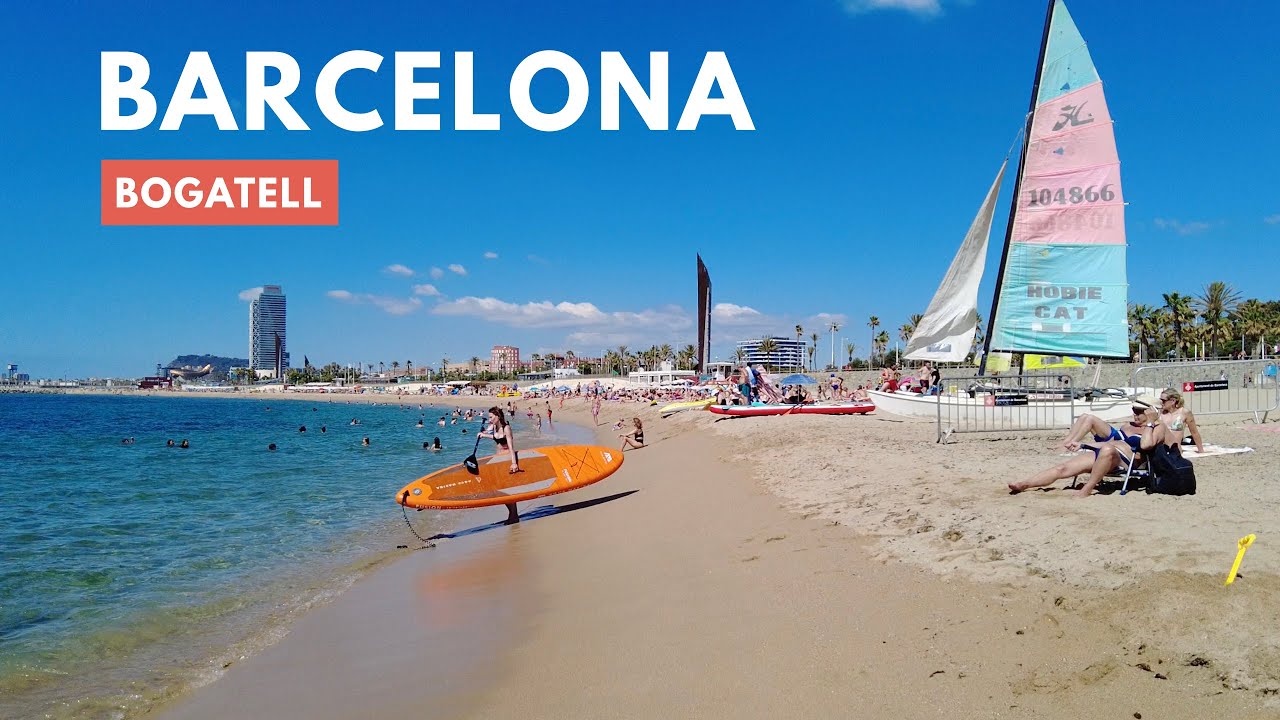 However, it depends on your preferences and what you want to experience during your trip.
Barcelona is not crowded in Winter; you should expect cool temperatures (but not extreme weather conditions compared to other areas in Europe).
The average temperatures are from 8°C to 15°C (46°F to 59°F). I know, there's nothing to worry about, it is not cold in Barcelona, so it is a great destination to escape the long and grey winter depresso!
Now, let's talk about late June, July and August. It's summer, and everyone wants to experience this Mediterranean lifestyle, so Barcelona gets packed with tourists, and the days will feel eternal since there are 10 hours of sunshine. Still, it is an excellent time for beach lovers and open-air festivals.
Barcelona Useful Resources
---
I would love to help you make this dream come true. As a common request, Iñigo and I have curated a free Barcelona Guide with all the local insights you might need to plan your travels.
Thank you to all our readers for encouraging us to make it public! You can get on our website by searching "travel resources."
Enjoy Spain!