21 Things to Do in Spain: Top Attractions, Food & Activities
June 14, 2023
Updated:

June 15, 2023
Published: June 14, 2023
How many times after a trip you've been told, "Oh, so sad you missed the best activity" regarding the ONLY thing you didn't do…? I have. And that feeling sucks.
I'm well aware that every vacation is different, every travel experience is unique and meant to be enjoyed on one's own. Still, if you want to avoid that annoying sensation of missing out on the most fantastic activities a country has to offer, you're in the right place.
Spain is known for being one of the primary tourist destinations. It has a lot of regions, cities, and towns with a unique charm that are truly stunning places to visit, with fantastic museums and attractions as much as all the gastronomic offers full of taverns, restaurants, cafes, tapas, bars, and clubs.
Add some breathtaking outdoors and nature to the mix, and we're talking about one of the world's most incredible travel destinations! And if you're doubting whether you should go on that trip, here is an article that will clear your mind:
📌 Read more: 7 Reasons Why Spain is the Best Travel Destination
Whatever trip you plan next, our round-up should have you covered.
---
1. Dive into the Crystal-clear Waters of La Costa Brava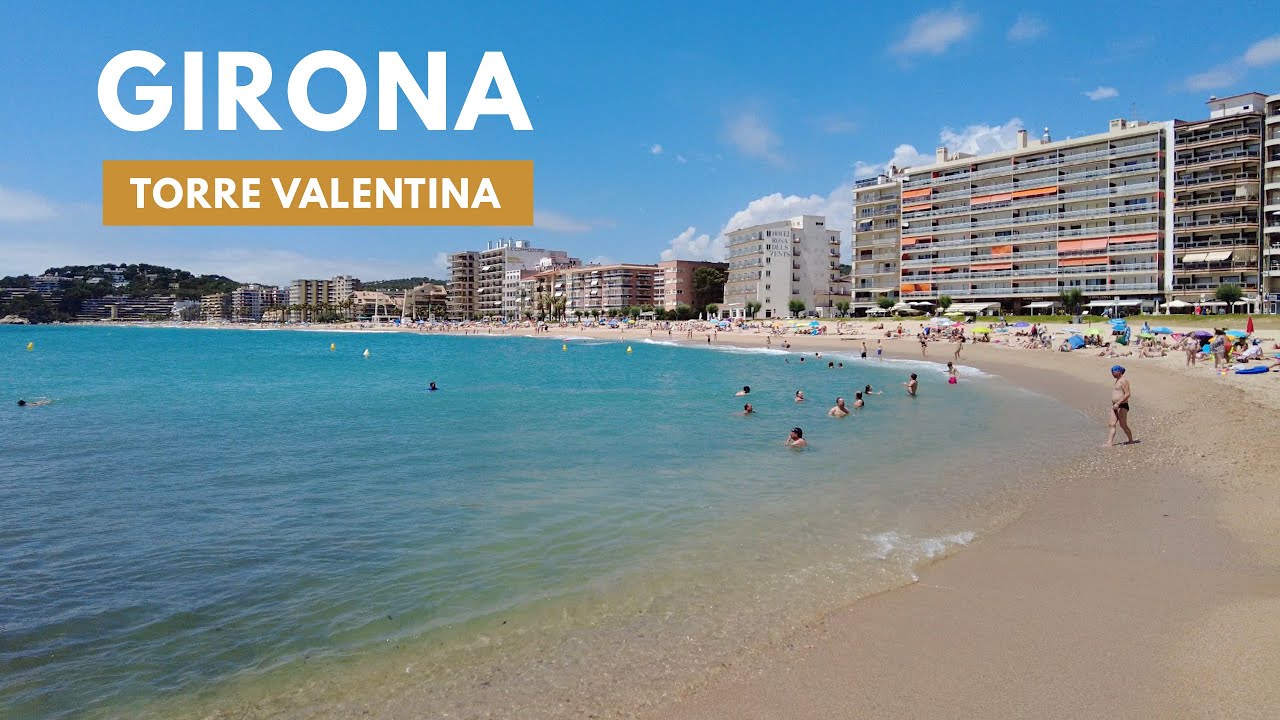 The stunning and captivating Costa Brava is one of the ideal destinations to enjoy coastal areas with an immense number of beaches, walks, and hidden coves.
It is among the most paradisiacal spots on the peninsula, and a must-try activity in Spain, so you can proudly say you've been on the Mediterranean coast.
It is located in the province of Girona and is the name given to the coastline that goes from Cadaqués to the north to Blanes to the south.
Places like Tossa de Mar, Cadaqués (Salvador Dalí's favorite city in the world!), Girona, Figueres, Besalú are just unreal. To see all the charms of the Costa Brava, you will need at least three days, although I can't assure you that you won't like to stay longer after you arrive, just saying…
📌 Read more: 15 Top Beaches in Barcelona & Costa Brava. With videos!
2. Step into the Fairytale World of White Towns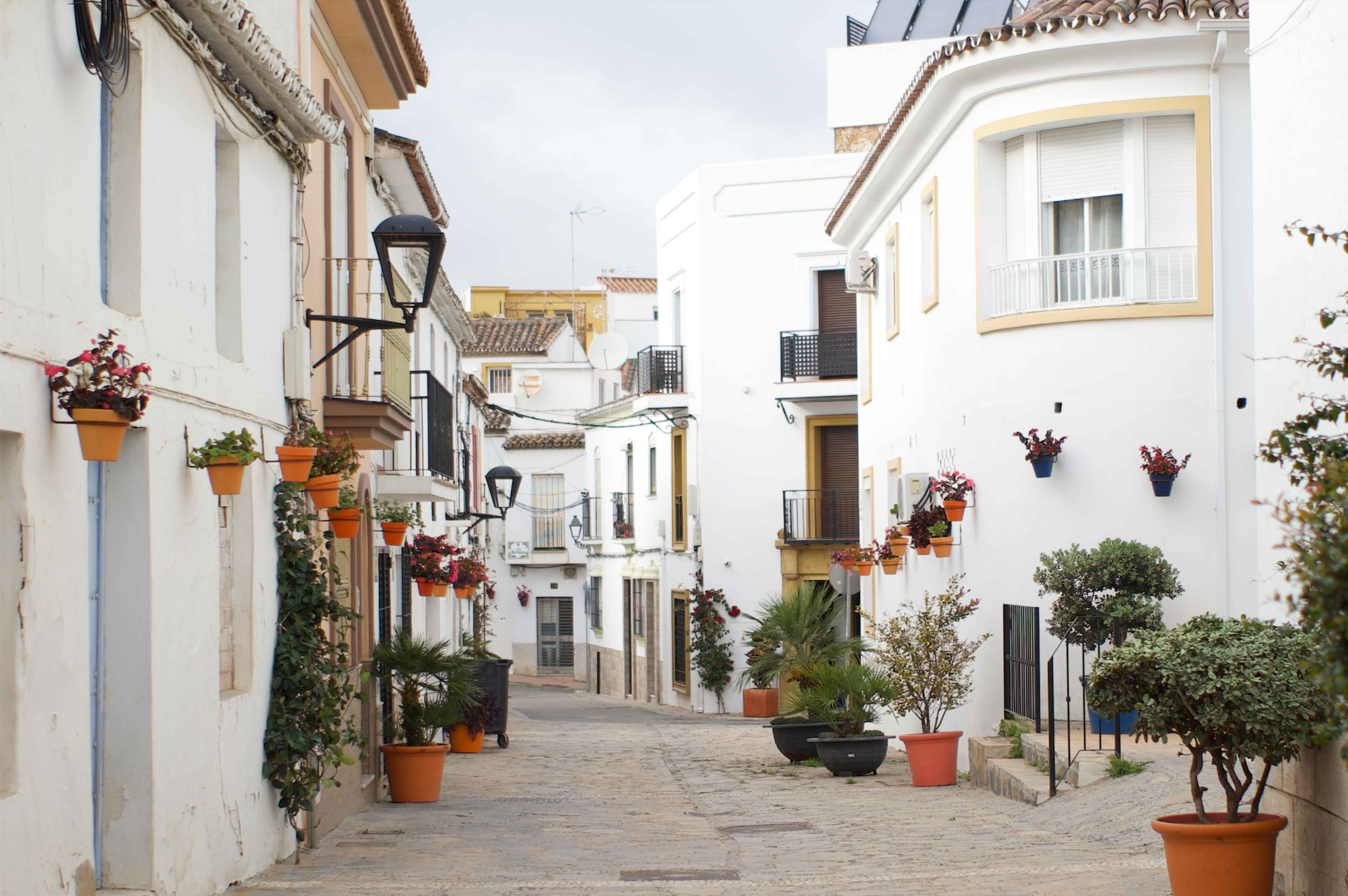 A White City (Pueblo Blanco" in Spanish) is a set of towns that seem to climb between the mountains like clusters of white houses, offering us an original and picturesque vision of the area.
The southern part of Spain is very well known for having the most charming little towns where you can get lost by wandering through their streets and taking pictures of the whole road. 
Some of the most famous ones are in Cádiz, in Andalucía: Setenil de las Bodegas, Arcos de la Frontera, Grazalema, and many other alluring towns that offer more than breathtaking views but a great POV of the laid-back and relaxed Spanish lifestyle. 
Although it sounds crazy, the white color is given by lime. This kind of painting on the facades became popular in the 19th century to protect from heat and disinfect the streets and homes. So you can get an idea of the weather on this side of Spain.
If you don't have time to make a route through the white villages, you can visit Estepona, one of the favorite trips that Iñigo and I took.
The landscape is beautiful, and you will engrave memories of these places in your heart forever.
📌 Read more: 10 Charming Towns in Spain for a Unique Day Visit
3. Get Inspired by Masterpieces at the Prado Museum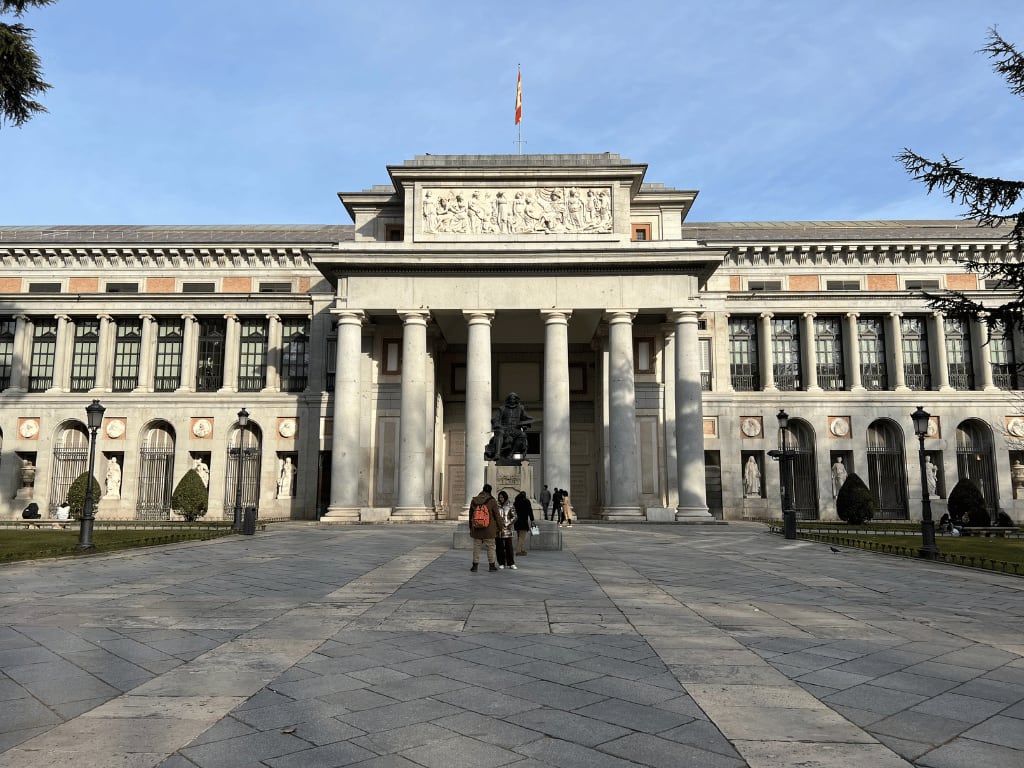 With more than 3 million annual visitors, the Prado Museum is a must-see in Madrid; you can't miss it! It is the most famous museum in the country and a worldwide reference.
The museum has the most famous paintings by painters such as Velázquez, El Greco, Goya, Titian, Rubens, and Bosch. It has the most extensive collection of Goya in the world.
The most famous works are "Las Meninas" by Diego Velazquez and "Third of May 1808" by Francisco Goya. So keep them in mind because you definitely have to go!
Although the Prado Museum and the Reina Sofía are ranked among the best and highest-rated museums in the world, the list is much longer.
📌 Read more: The Best 13 + 1 Museums in Madrid: It's Not All About Art!
4. Hit the Slopes in the Catalan Pyrenees for the perfect Skiing Adventure
Although Spain is mainly known for its beautiful beaches and warm climate, let me tell you that it has high-quality and high-level ski resorts so that locals and visitors can enjoy the winter season without having to go far.
Places like Baqueira Beret in the Arán Valley and boí taül in Lleida make up Spain's main and most exclusive ski resorts.
Here you will find mountain resorts that offer a wide range of leisure and sports activities, with accommodation, food, leisure, and establishments for everyone beyond the snow season.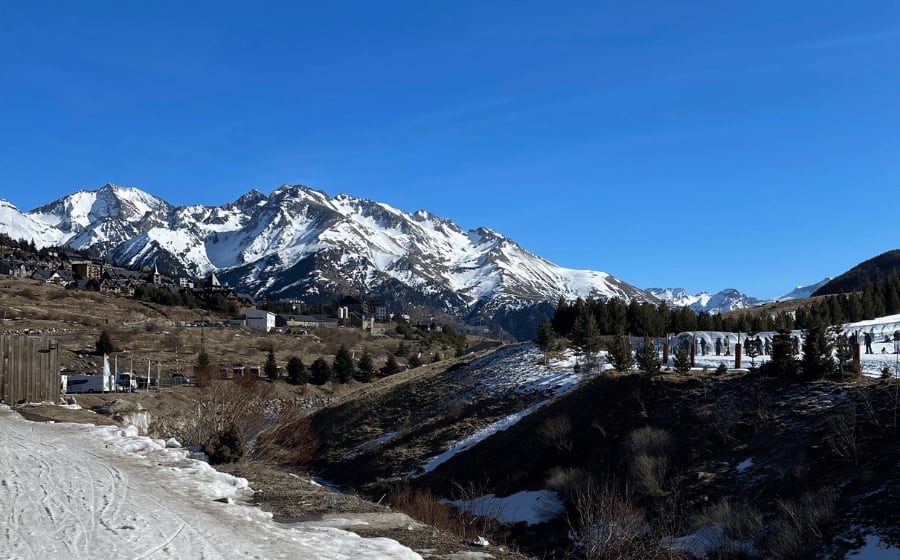 In addition to being a good ski destination, the Catalan Pyrenees have one of the most beautiful white mountain landscapes you will ever see. So it's the perfect plan for a short week vacation or a weekend getaway whether you fancy a drink in the aprés ski or are deeply invested in the sport.
📌 Read more: Spain in February: 8 Travel Tips, Activities & Weather
5. Immerse Yourself in the Atmosphere of a Football Game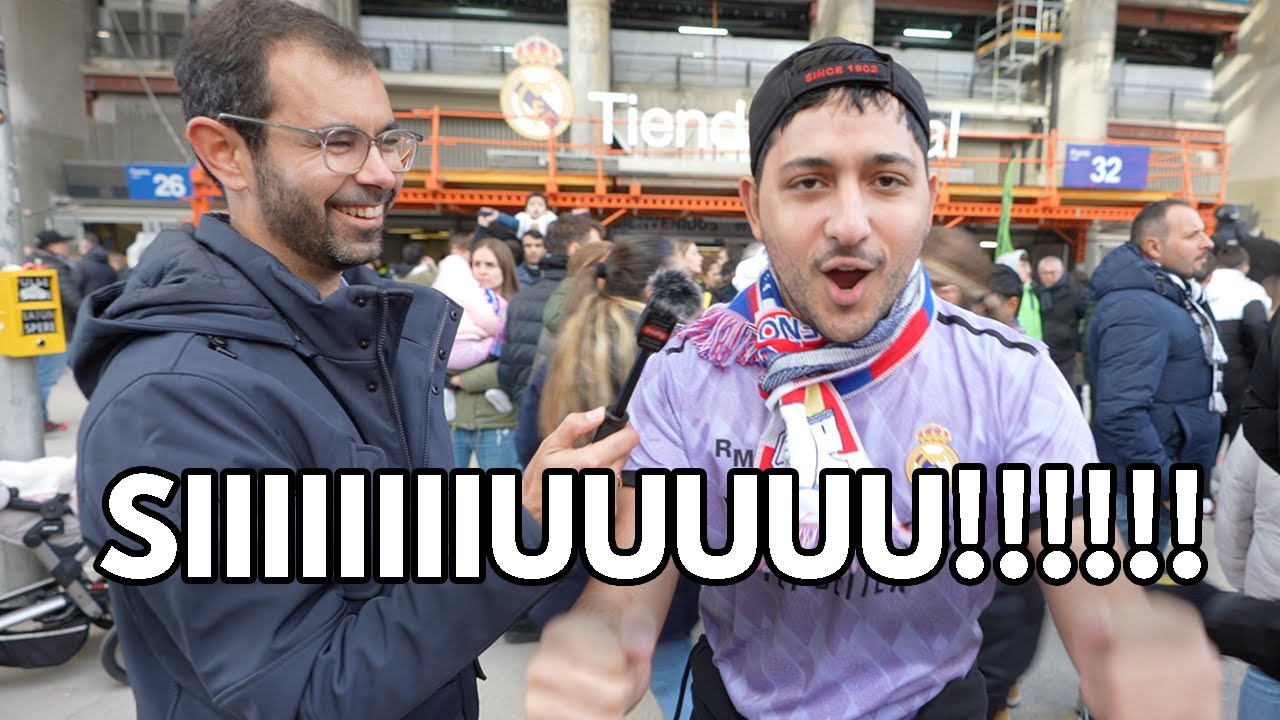 The Spanish live by and for Football. This sport is deeply rooted in Spanish society in such a way that the classic matches between great rivals are part of the culture, becoming one of the biggest attractions for any tourist who comes to visit and wants to experience firsthand how Football is lived.
As they say in the video, you have to live it to understand it. Spain has the most coveted stadiums in Europe, including the Santiago Bernabeu in Madrid and the Camp Nou in Barcelona.
After the El Prado and Reina Sofía museums, the Santiago Bernabeu Stadium, the house of El Real Madrid (AKA, the BEST Football Club), is home to the museum that offers an incredible experience to fans and football enthusiasts. It is a huge stadium with a capacity of 81,044 people.
However, Barcelona's Camp Nou has the highest capacity for spectators, 99,354​, and receives many visitors a year, approximately 1.3 million. Very similar to those visits to the Santiago Bernabeu.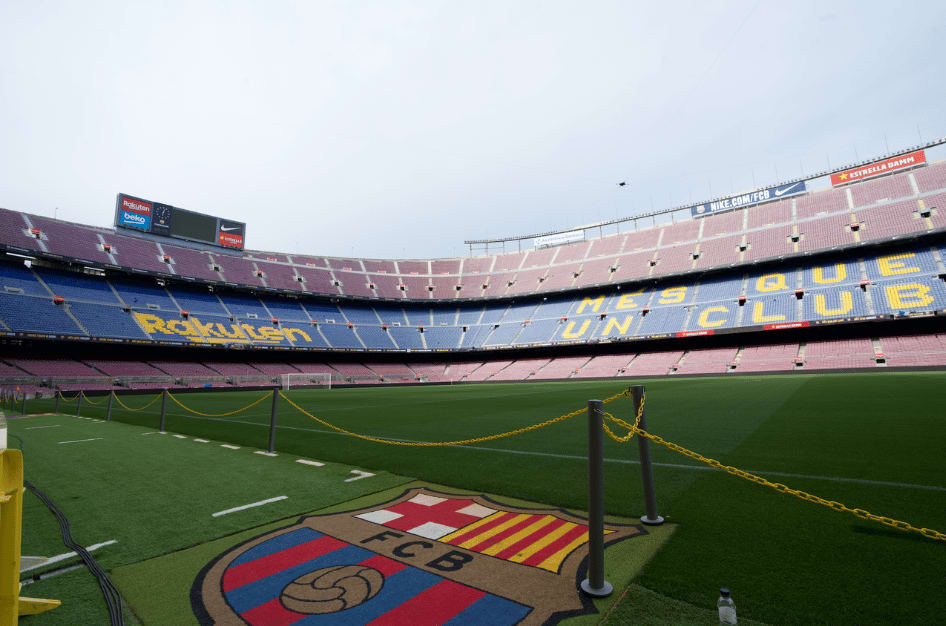 Here is a 101 guide so you know how, where, and when you can book to watch a football game in Spain:
📌 Read more: Football in Spain: How to Buy Tickets Online + 5 Pro Tips!
6. Witness the Magnificence of Mezquita de Córdoba
This is one of the most singular and unique places in the world. One of those experiences that can't be repeated and are impossible to replicate. An essential activity to do if you are in Spain is to see with your own eyes the fascinating Mosque of Córdoba, a World Heritage Site since 1984.
This cathedral mosque is a symbol of Christian construction. It is the most important monument in the Islamic West, where you can appreciate gorgeous architecture, textures, and decorations that blend the Muslim and Christian places of worship extraordinarily.
Also, the garden before you enter this building is undeniably beautiful, and a lot of places to eat in the town of Córdoba.
Definitely, a must-try experience to appreciate religion, history, and art and enjoy a fantastic day in Spain.
📌 Read more: The Moors in Spain: Its Massive Influence and 7 Interesting Facts
7. Savor the Delights of Viñedos: Spain's Scenic Vineyards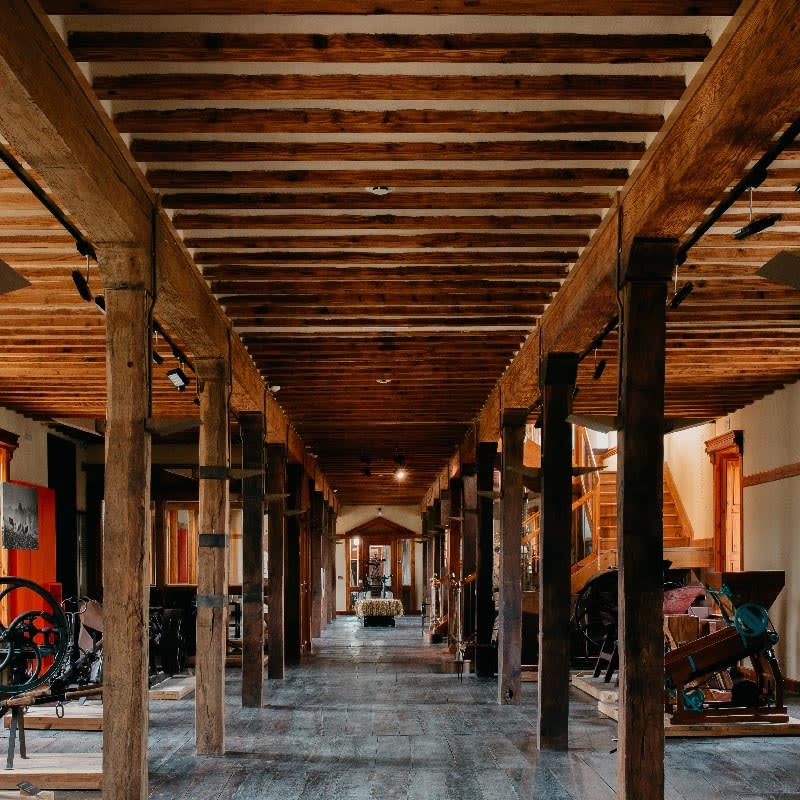 Wine culture in Spain becomes a super fun, unique and different activity for those looking to immerse themselves in a new world and learn about grapes and their cultivation while enjoying a good drink and company.
This plan is perfect for a honeymoon, a trip for friends who are wine lovers, or for older couples looking to strengthen their knowledge in this area.
As you know, Spain is one of the world's most famous countries for its excellent wine. Alongside France, Italy, and Portugal, Spain has four vineyards between the top 50 and 1 vineyard in the top 100 of the World's Best Vineyards 2022 list.
Among them, the best known are Marqués de Riscal, Marqués de Murrieta, or Bodega los Protos. But beyond these are many D.O. (Denomination of Origin) wine regions in Spain with multiple vineyards offering revolutionary experiences for your palate.
📌 Read more: Spanish Vineyards: Insider's Guide to the Best Wine Tours
8. Discover Islas Cíes in Galicia: A Paradise of Natural Beauty
The pure state of a natural paradise is the best definition for the Cíes Islands. The biggest attraction can be found when visiting the city of Vigo in Galicia, in the North of Spain.
This is a very low-key destination, about which very little is talked about and that most of the time is overshadowed by the big cities of Ibiza, Mallorca, and so on.
If what you are looking for is a break retreat away from the hustle and bustle of the city in a part of Spain not so well known, with enviable views of the Rías Baixas area and a wide variety of activities, this is undoubtedly an experience that you can't miss it.
Whether you go alone, with a group of friends or as a couple, it doesn't matter. There are plans for everyone! Hiking, beaches, snorkeling and diving, traditional food from northern Spain, sailing trips, camping, and much more.
9. Delight Yourself with a Ruta de Pintxos in the Basque Country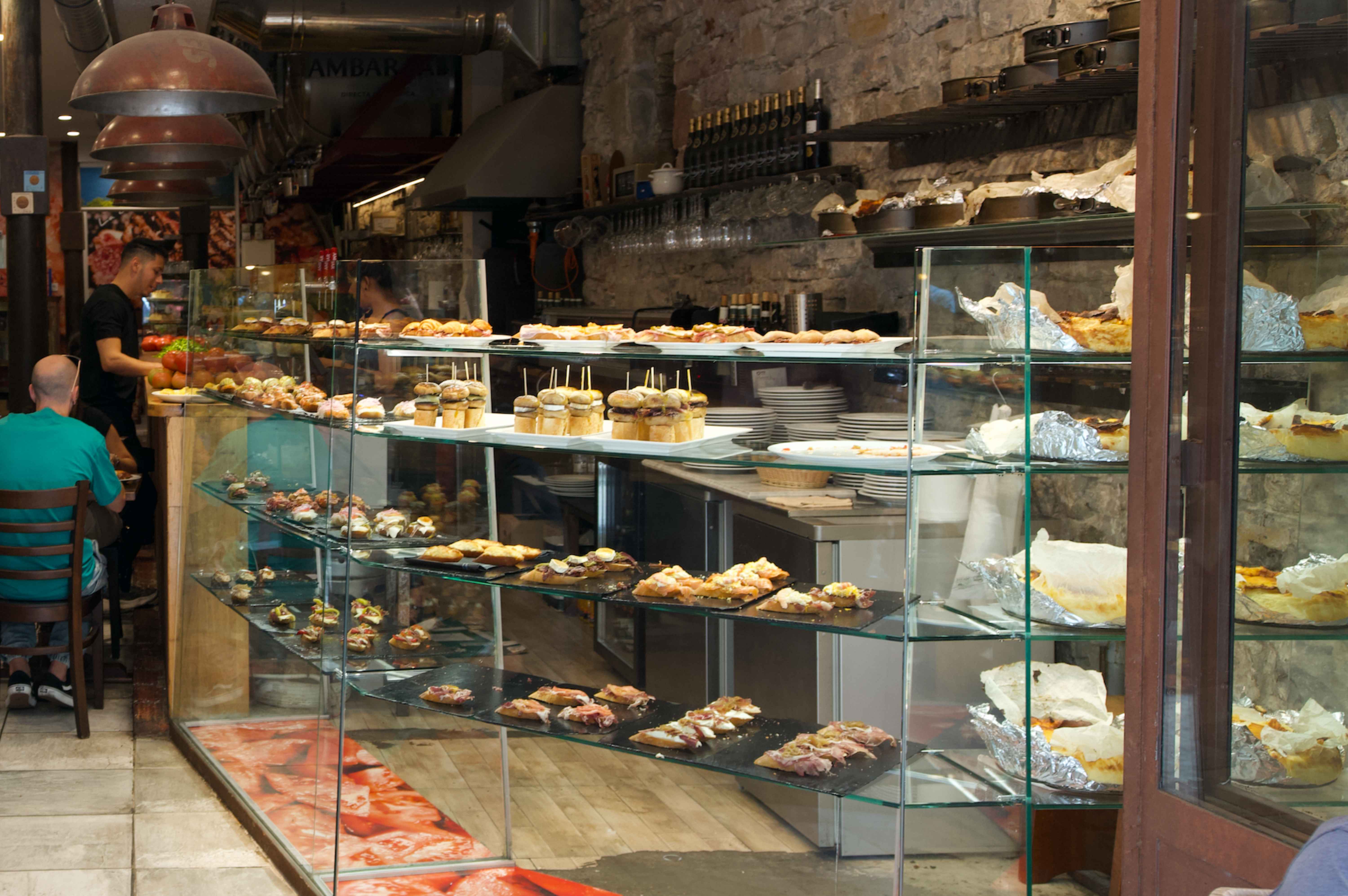 One of the best gastronomic experiences that most delight the palates of those who visit it enjoying an authentic Pintxos route through the Basque Country. But what does this mean?
The Basque Country, also known as Euskadi, is officially an autonomous community of Spain located in the north, at the eastern part of the Cantabrian Sea coast, bordering France. 
One of the greatest traditions and customs of the region is its well-known pintxos bars, a small portion of a plate (known as a tapa) that are usually more elaborate, have a more finished presentation, and a specific way of eating, unlike of the tapa, which is mainly accompanied with bread.
These places can be found on any corner, and most pintxos bars can be spotted in the city's historical center.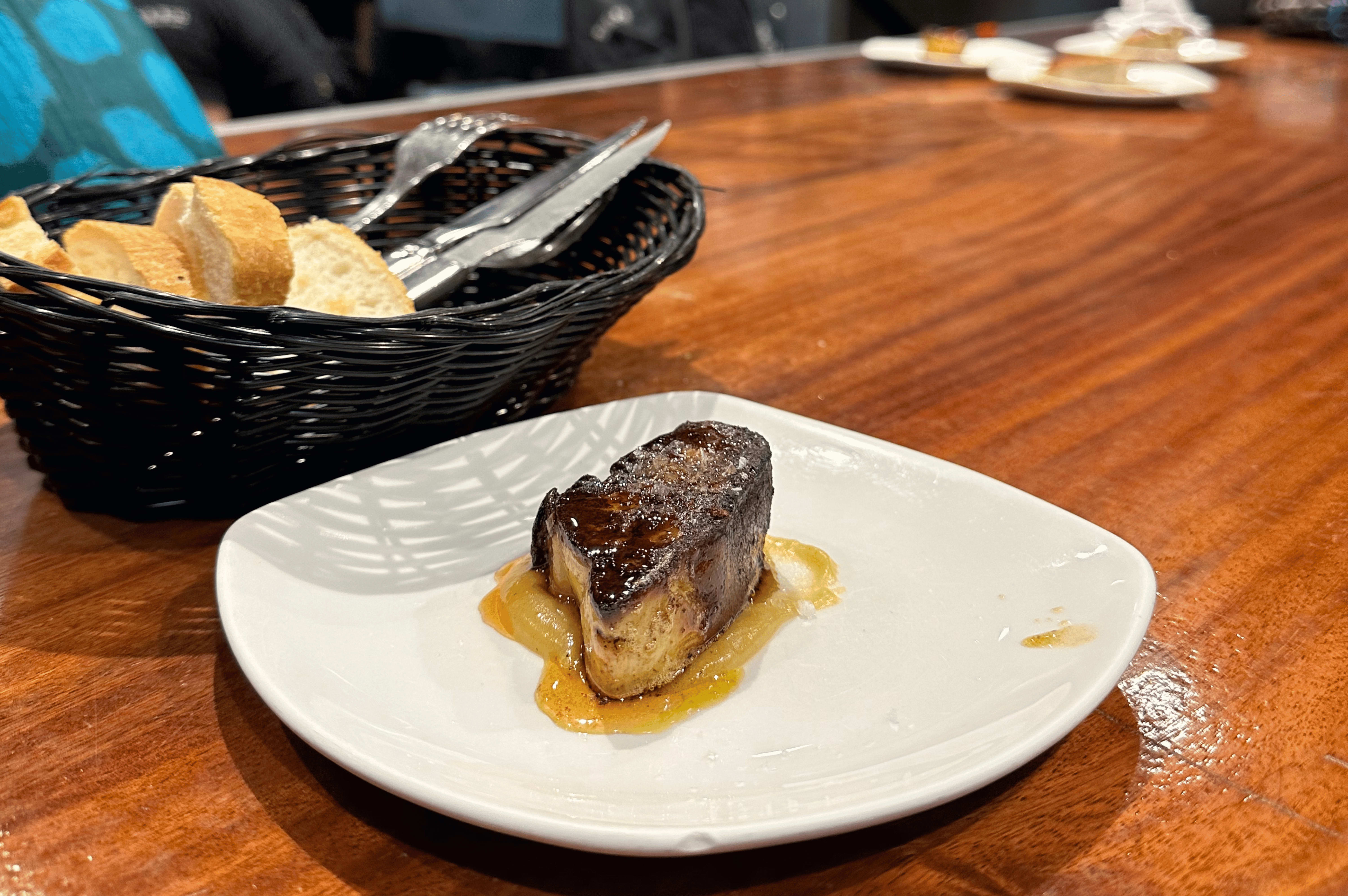 Many people come to the Basque country for gastronomic tourism to discover these delicacies, as they are one of the best pieces of food you will ever have. My favorites are in San Sebastian, a beautiful coastal city awarded for its gastronomy and high-quality chefs and cuisine. 
📌 Read more:Eating Out in Spain: Where to Eat & Best Food to Order
10. Marvel at the Captivating Covadonga Lakes
Another wonderful activity for nature lovers is visiting the Covadonga Lakes in the National Park "Picos de Europa."
Here you will find the three small glacial lakes with a lot of charm: Enol, Ercina, and Bricial, catching many tourists' attention throughout the year. Especially Birical, which is only visible once the ice has melted!
From the Virgin of Covadonga Sanctuary, the hike is 14 kilometers with an average slope of 6.87 %. You better train those legs before visiting! The first Lake you will encounter is the Enol, then Ercina, and finally Bricial if you go closer to summer.
You must know these lakes are highly visited, so you should expect company. In addition, getting to the lakes has a fee of 3.50 euros for kids and 9 euros for adults. Plus, the routes around these lakes are also famous for bikers!
📌 Read more: 10 Interesting Facts About Spain's Lakes (before you visit!)
11. Uncover Gaudí's Architecture in Barcelona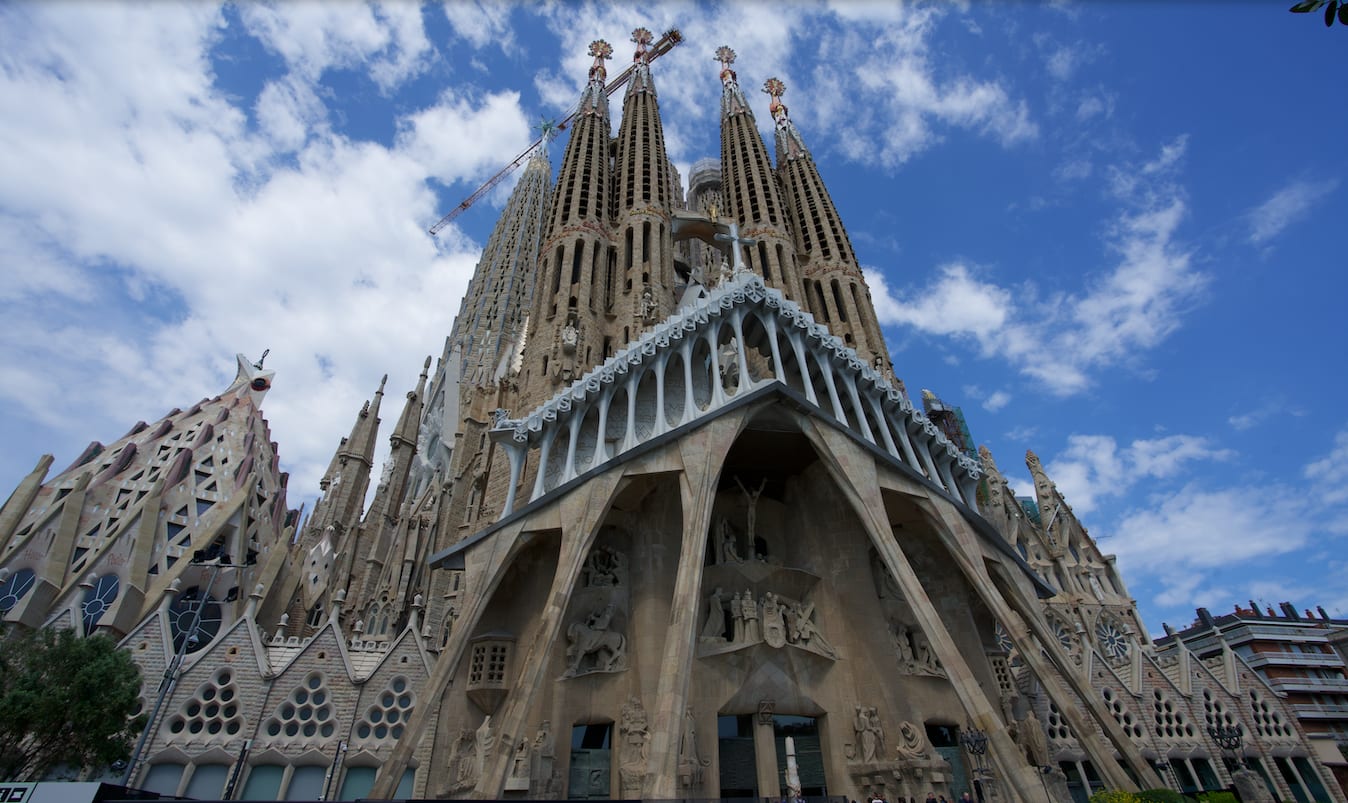 What can I say about this mastermind? Antoni Gaudí is recognized internationally as one of the most prodigious architects and the greatest exponent of modernism in Catalonia.
And he is responsible for that when you visit Barcelona, the first essential visit that everyone mentions is to visit the Sagrada Familia.
His most extensive unfinished work has become the icon of the picturesque city. Today, more than 2,500,000 people visit the temple each year. The money raised from the entrance fees goes towards the project, expected to be completed in 2026 as it will become the tallest church in the world with a height of 170 meters!
Spain has immense talent and excellent architects; some are outstanding representatives of contemporary Spanish architecture (which I'll mention later when I show you a must activity in Mérida, so keep reading)
📌 Read more: 15 Best Tourist Landmarks in Barcelona Worth Your Visit
12. Explore the Breathtaking Alhambra de Granada
A UNESCO World Heritage Site, The Alhambra in Granada is one of the most visited monuments in Europe.
It is a surprising and majestic monument that, more than a symbol of the city, is also a sample of the coexistence of two cultures and a captivating Spanish history.
Among the activities are the Nasrid Palaces, where you can admire architectural details and courtyards. The Generalife Gardens, where you'll want to get lost in the serene ambiance, and the famous Alcazaba fortress, with a stunning backdrop of the Sierra Nevada Mountains.
It gets very crowded in summer, so I recommend you book tickets in advance or visit it in the shoulder seasons, which are from April to June or September to November; the temperature is delightful, and the city is easy to explore in these months.
Undoubtedly, it is an unforgettable journey through time and culture that impresses you with its breathtaking environment.
13. Catch the Rhythms of Flamenco in Seville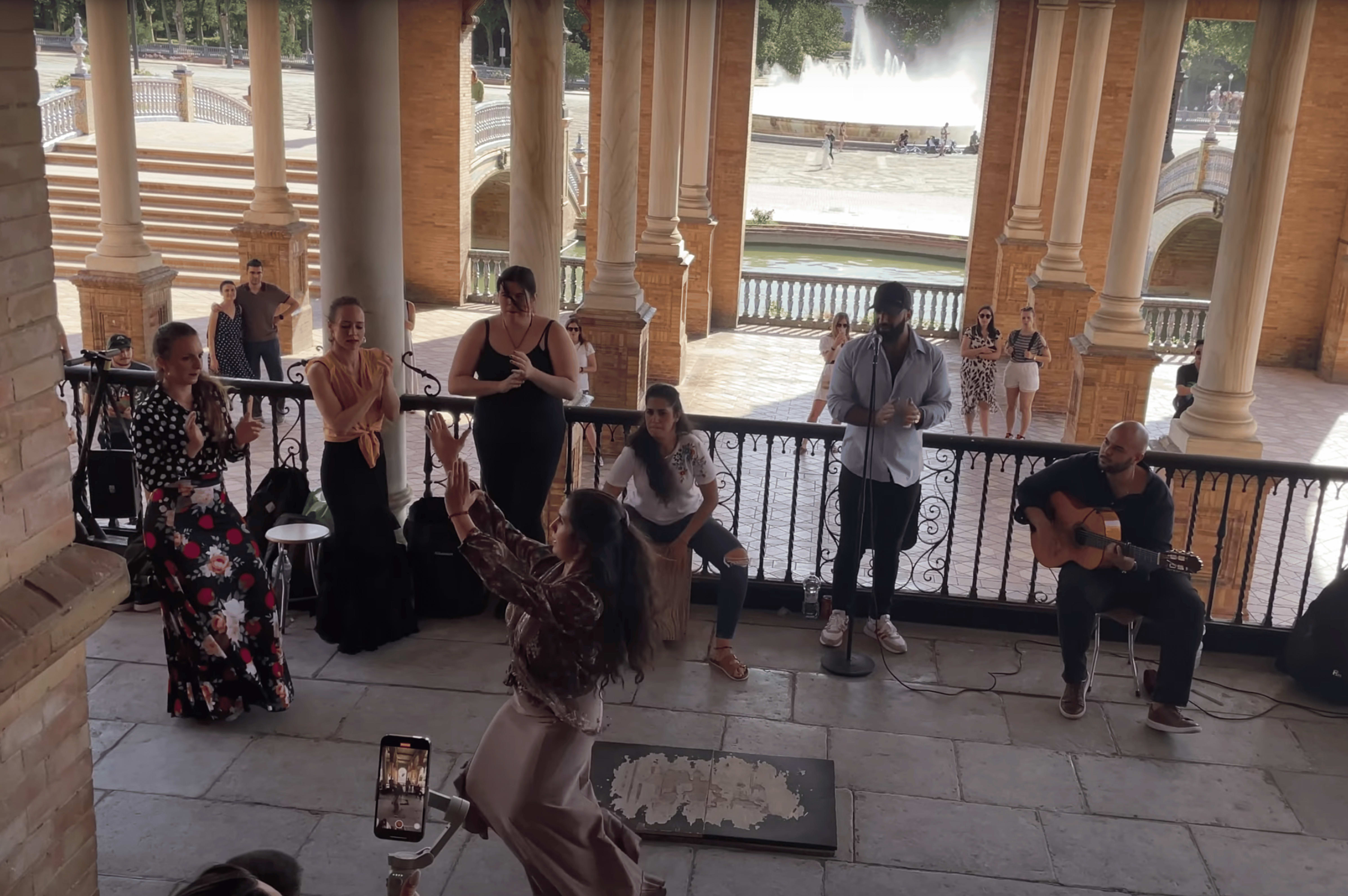 If you visit Spain, you owe it to yourself to catch an authentic flamenco show. This musical genre expresses identity, tradition, and fusion of cultures. The spectacles are full of passion, love, energetic vibes, and an incredible atmosphere.
Andalucía is the mother of an ancestral culture that is a symbol of international identity. This beautiful and vibrant region attracts more and more tourists worldwide in search of joy, rhythm, music, and dance.
Moreover, the cradle of Flamenco is considered to be Jeréz de la Frontera, located in the interior of the province of Cádiz. This means that people can enjoy Spain's most authentic Flamenco to the fullest in this region. To learn more about the best places to watch a show in Spain,
📌 Read more: 10 Top Flamenco Shows to See in Spain. With Videos!
14. Discover Breathtaking Calas in Lanzarote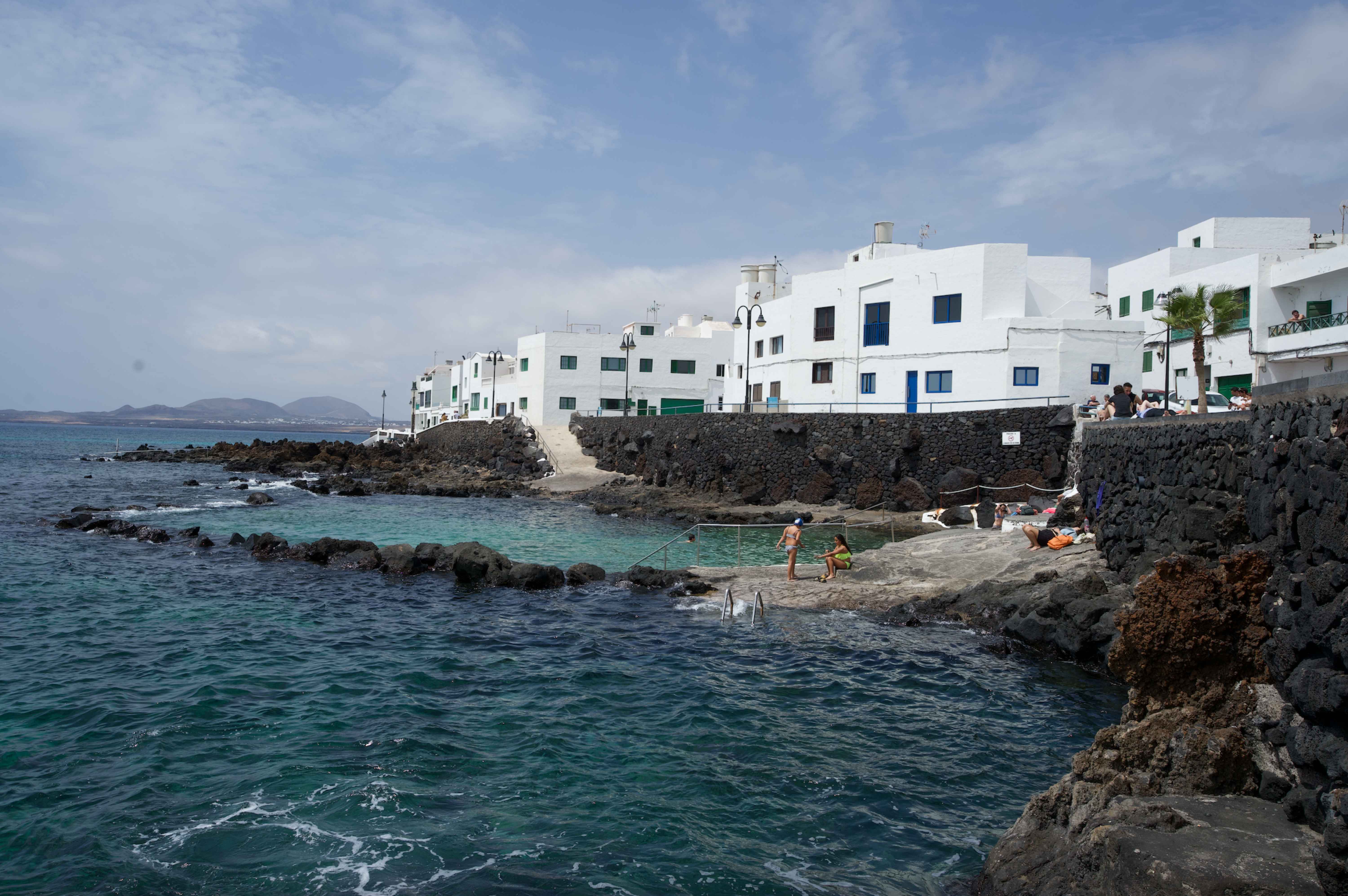 Lanzarote, in the Canary Islands (close to Ibiza, for reference), is one of the most beautiful places with white sand beaches and turquoise waters.
This is a super famous tourist destination, but less frequent than the typical one in Mallorca (although beautiful and I love it, it can get massively crowded in the high season) and it is an hour's flight from Madrid!
So I recommend Lanzarote to enjoy an oasis in the middle of the Mediterranean. I promise you that the coves are out of this world. It also has a very important National Park: The Natural Park of Timanfaya!
My favorite spots are the ones I discovered with Iñigo on our last visit: Jameos del Agua, Lagomar, Teguise, Piscinas Naturales de Punta Mujeres, and Piscinas Naturales de Charcones.
In addition, the car routes are ideal for any road trip with impressive views; you can hike surrounded by nature, great mountains, and green areas with a picture of the blue sea and eat delicious seafood in front of the sea with a delightful and refreshing drink.
I'm catching some vibes. Can I go with you?
15. Experience the Majestic Landscapes of El Teide
El Teide National Park is the largest and oldest of the Canarian Parks. A very attractive thing to do for those who like adventures, landscapes, and excursions.
It is a total beauty to walk through its extraordinary landscape since it is one of the most spectacular geological monuments in the world. If you can hike it from the bottom, go for it! My friends have made this journey, and they say it is fantastic. Just make sure you buy tickets for the National Park first.
But you can also explore it by car since there's a beautiful drive on the way and a chance to easily walk to the top of some of the smaller volcanoes. Also, a cable car to the top needs to be booked online at least a few days in advance.
I mean the Teide is an active volcano that measures about 3,718 meters above sea level. No, it is not extinct, and its last eruption was in 1909. But it was a few kilometers away from the place where the mountain is, so don't worry. It is a safe destination to visit.
Not to mention that there are millions of species and endemic flora and fauna. The views are absolutely breathtaking.
📌 Read more: Top 10 Highest Mountains in Spain: From Teide to Mulhacén
16. Indulge in the Lively Atmosphere of Ibiza
Okay, I know I just roasted Ibiza for a second, but I must admit that partying here is a 10 out of 10. It is both an attraction and an activity that must be on this list!
If you want to party until you are down and have the most extraordinary and fun experience you will ever have, this is the place to be. 
As someone who spends their summers in Ibiza, my dearest friend curated a list of places to go if you want to have the coolest night out on the island. 
Plus, if you're feeling fancy and want to relax in some outdoor restaurant with a trendy atmosphere and ambiance, you have a few places to look out to (many of them also have downstairs nightclubs)
📌 Read more: Ibiza vs Mallorca: 5 Key Differences for Tourists!
It would be best if you also visited the iconic beaches and calas such as Sa Caleta, Calla Vadella, Es Vedrà, Cala Comte, Cala Bassa, Cova de San Marçà, and Sa Pedrera de Cala D'Hort. We loved them all!
17. Join the Colorful Carnival Celebrations in Cádiz
Carnivals in Spain are one of the oldest celebrations and traditions that still have a lot of presence in Spanish culture.
Definitely, another activity to add to your bucket list if you want to have fun, embrace the Spanish culture, and experience one of the most joyful celebrations. 
And, since Carnivals hold humor and parody, these dates are ideal for putting all worries aside and letting yourself go with the rhythm and the unique vibe that flies through the air during this celebration.
The city of Cádiz is home to this tradition that originated back in the 15th century; also one of the reasons why this place has the duty to go big and host the best carnival in Spain. It has some iconic events you will not find anywhere else, such as the "chirigotas," the "comparsas," or the "murgas." 
📌 Read more: The Authentic Carnival in Spain and the 5 Places You Can't Miss
18. Taste the Authentic Flavors of Valencia with a Delicious Paella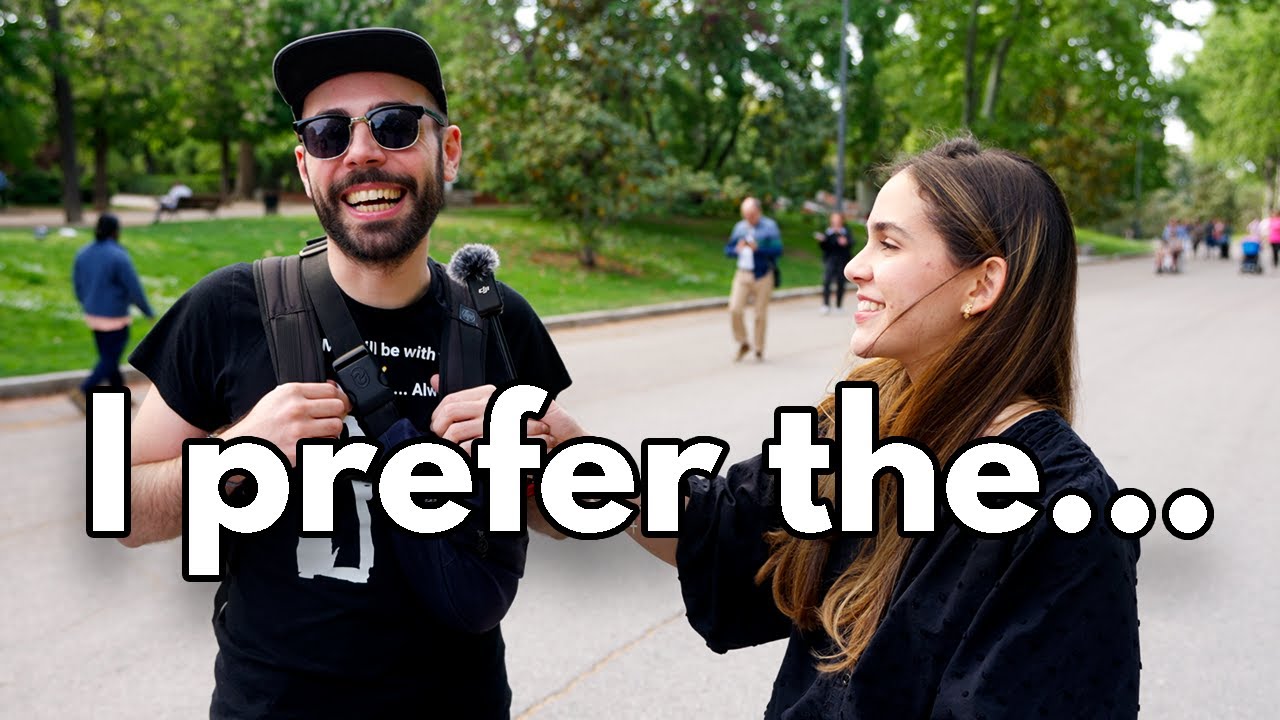 Is Paella the most iconic dish in Spain? Probably. But this incredible and delicious dish represents Spanish gastromy at its finest. So it is a must to try it. And the best place to eat authentic Paella is in Valencia, where it originates.
In addition, many debates have been formed about this famous dish regarding its ingredients, how it is cooked, and what it does not have. We know that a trip to Spain must include Paella in one of the activities.
A super iconic place that you cannot miss is Casa Roberto, a classic that serves more than 150 servings of Paella a day!
There is also Casa Carmela, which has a fine and tasty paella with flavor and views of the beach. Lavoe is another classic, and La Cigrona. In short, if you want good Paella, go to Valencia.
If you need help knowing what to eat in Spain, this article is for you.
📌 Read more: What to Eat in Spain: 31 Tasty & Traditional Dishes
19. Experience the Thrills of Pamplona's San Fermin Festival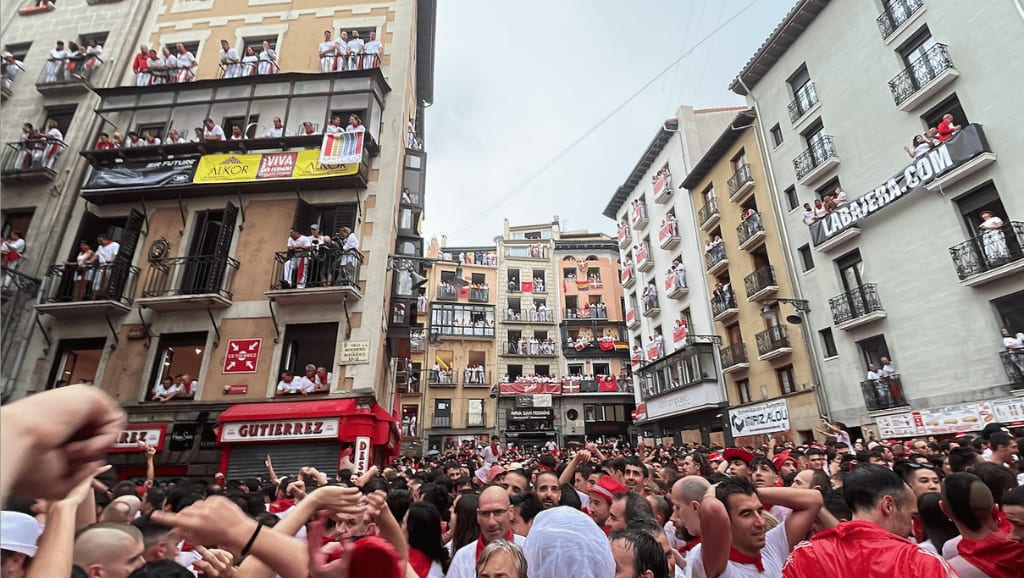 Talking about festivities, the city of Pamplona in Navarre is famous worldwide thanks to the San Fermín festivities, also known as the running of the bulls.
Thousands of people come every year for nine days to experience this traditional festivity with a joyful spirit, dressed in the typical white and red costumes invading the streets.
It is celebrated from the 6th to the 14th of July, and the main attraction of this celebration is seeing people try to outrun the bulls in a narrow street called Estafeta.
Besides, the whole week is about day drinking, partying, listening to live music, hanging out with friends and family, and walking down the streets. And no, people don't have work days since it's a festivity of this Autonomous Community.
📌 Read more: What Is Bullfighting? Origin, Purpose, and Top Festivities in Spain
20. Immerse Yourself in La Feria de Abril in Seville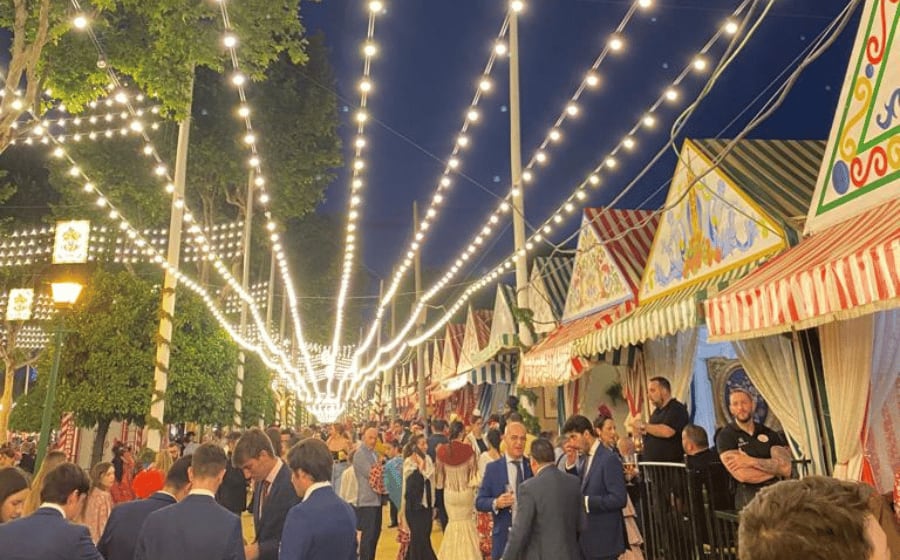 Every year Seville dresses with lots of light, color, and joy to celebrate the April Fair, where you can appreciate the city with all its charm and the people's enthusiasm echoes through the streets.
If you have seen pictures of the Fair of Seville, you have their famous casetas. These stationary tents are like the extension of the home for some Sevillian families. They are where you find the actual party. There are more than 1,000 casetas at the Fair, most of which are private, meaning you must get invited by an owner. 
Either way, all who visit can enjoy the streets full of life, songs, flamenco dances, and the Sevillian culture at its best. For this and many more reasons, this Fair has become a fundamental tourist attraction when visiting Spain and one of the most fun activities to add to your list.
The traditional way to attend Seville's fair for women is with a flamenco dress and suit for men. So, pick up your fanciest outfit and head to La Feria de Abril if you visit Spain in Spring. 
📌 Read more: Seville Fair Guide for non-locals. Must-read before you go!
21. Embark on the Pilgrimage of Camino de Santiago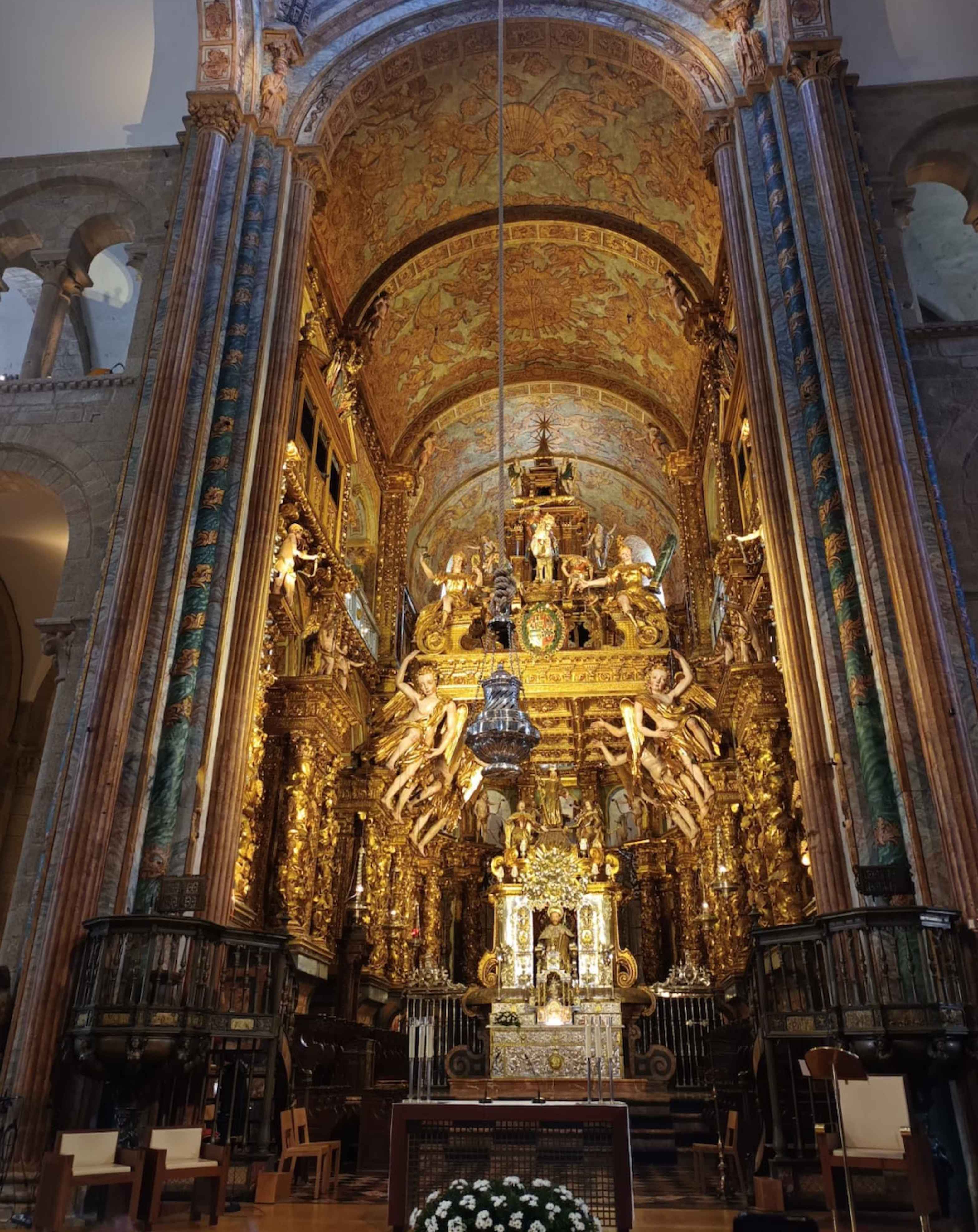 Do you want to know the north of Spain differently? The Camino de Santiago is an activity you should consider doing; it is a pilgrimage path that begins in the French town of Saint-Jean-Pied-de Port (you can also start in Roncesvalles in Navarra), then continue to Logroño, Burgos, León, Ponferrada, O'Cebreiro, Sarria and ends in Santiago de Compostela.
Nature lovers enjoy this trip because it is full of contrasts, and every year foreigners from all over the world come to join this addictive route. It is undoubtedly a magnificent adventure!
There are several motivations for those who decide to undertake this trip; some reasons are religious, others more personal, others for tourism, and others for the love of nature. In short, you will visit unique places you would not otherwise go to.
"There is not only one path to Santiago de Compostela, nor are they all the same."
I leave it there. It is a path of retrospection. An exciting activity to do with a group of friends, as a couple or alone, you can meet many people with the same interests there.
---
I'm sure this list covers the main highlights so you can plan your trip to Spain taking into account the KEY activities to keep in mind, I would have loved to include all of the magical places and beautiful spots out there, but the list is so long it will literally never finish!
This is why we have specific guides for each city with many more ideas, hope it helps:
Remember, if you want to discover everything about Spain without missing a thing, call us!