Travel Barcelona: Is the City Worth it? | Best Local Insights
September 27, 2023
Updated:

September 29, 2023
Published: September 27, 2023
Travel Barcelona. Open Skyscanner, get tickets and pack your bags. Come and travel to Barcelona. Those who have been here know there are always places to discover, landmarks to revisit, and flavors to taste.
Barcelona. The city I have visited more than five times in the past years never ceases to surprise me. Barcelona, once called Barcino, is a vibrant place where buildings can look like fantasy palaces, where art is everywhere, and where history speaks in every corner.
Barcelona is the capital of Catalunya, a unique autonomous region in Spain that has tried to retake its independence several times. With 7.7 million people living in the city, Barcelona homes 16% of Spain's population.
Their native language is Catalan, which was banned by Franco for over 30 years. Barcelona has always been unique, a rebel, artistic, and modern, and it attracts like-minded people who move by waves to this iconic Mediterranean city.
Travel, and travel to Barcelona. I want you to get a general overview of the city; I want to persuade you to visit. I promise you won't regret it.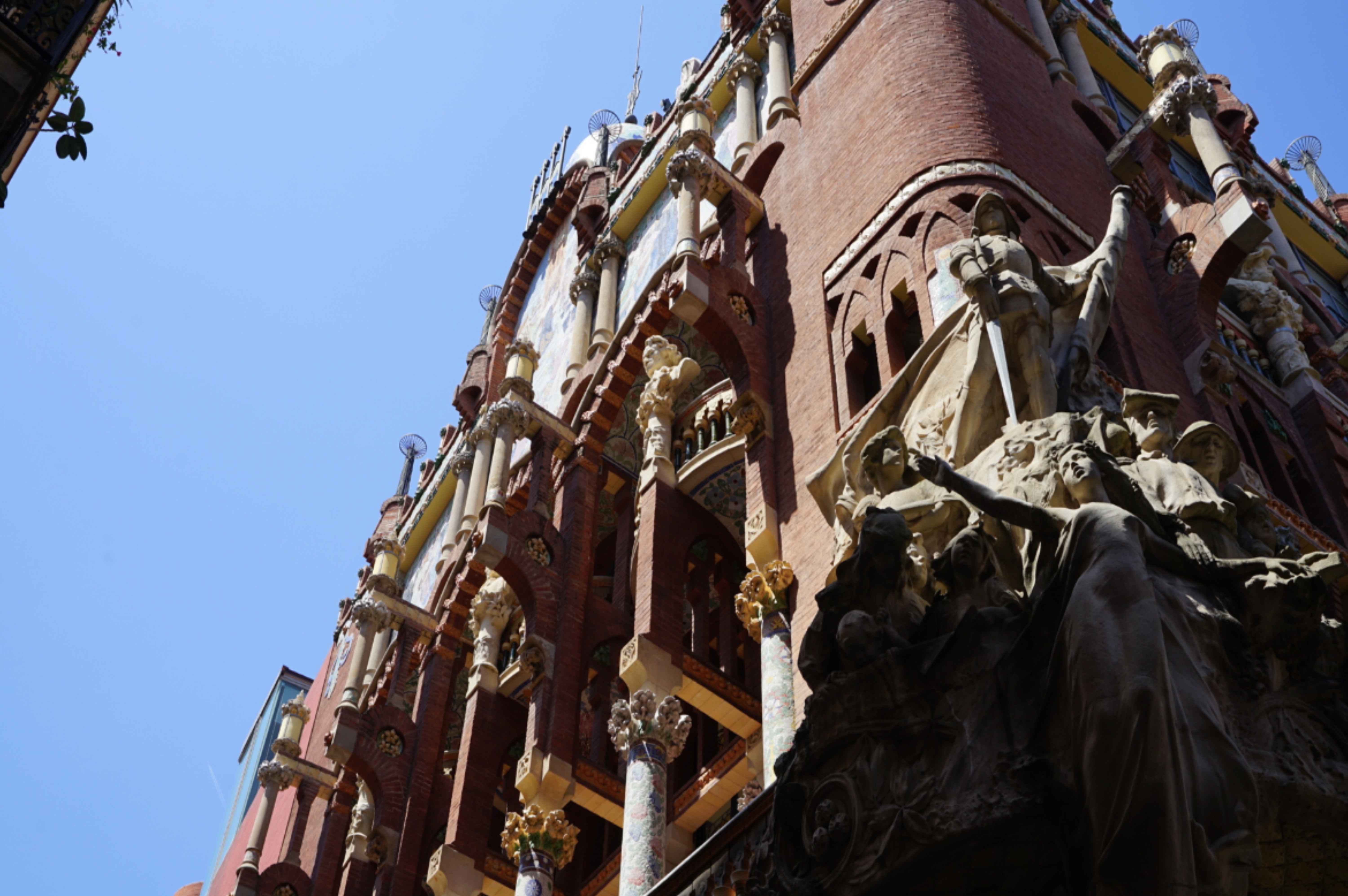 Barcelona City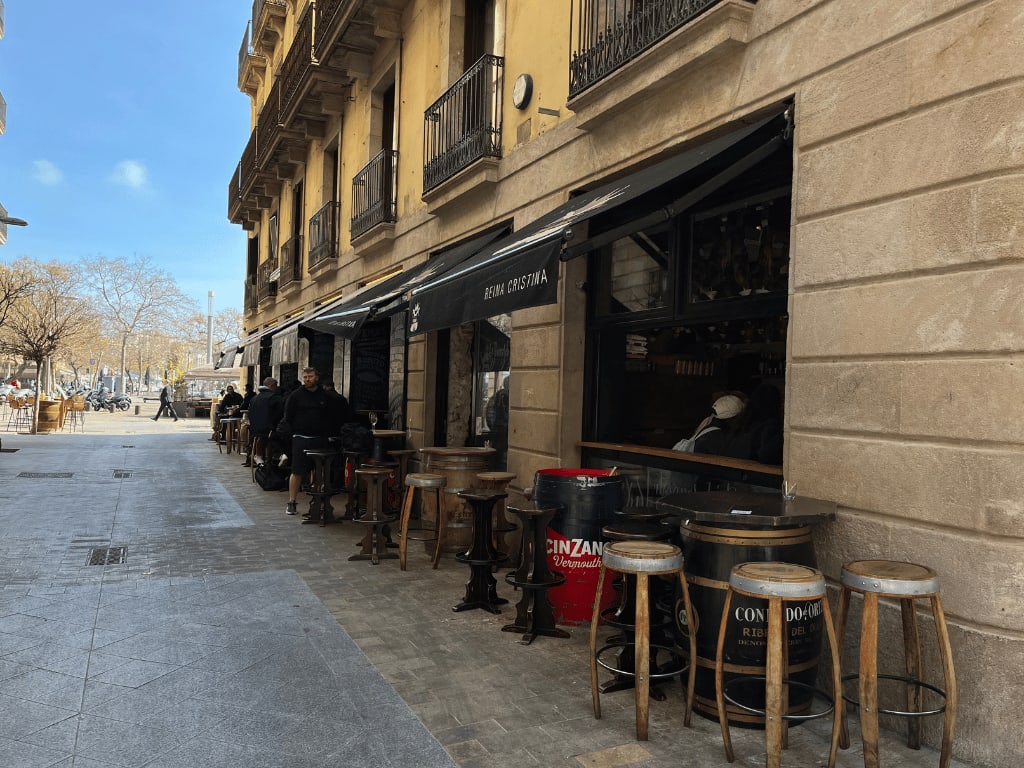 Barcelona is the capital of the Spanish autonomous region of Catalonia; it is the second-biggest city in Spain based on population.
Barcelona, like the rest of Catalonia, is a city that uses Catalan daily. It offers an international and vibrant environment that helps everyone feel at welcome.
What is Barcelona Famous for?
I got excited there with the introduction. If that introduction excites you about Barcelona, I have accomplished my objective. 
The truth is that Barcelona is just a fantastic city, and I wish I could tell you all about it. But this article is here to give you an overview of the city, so if you want to know more about the city's history, continue reading here and here.
Architecture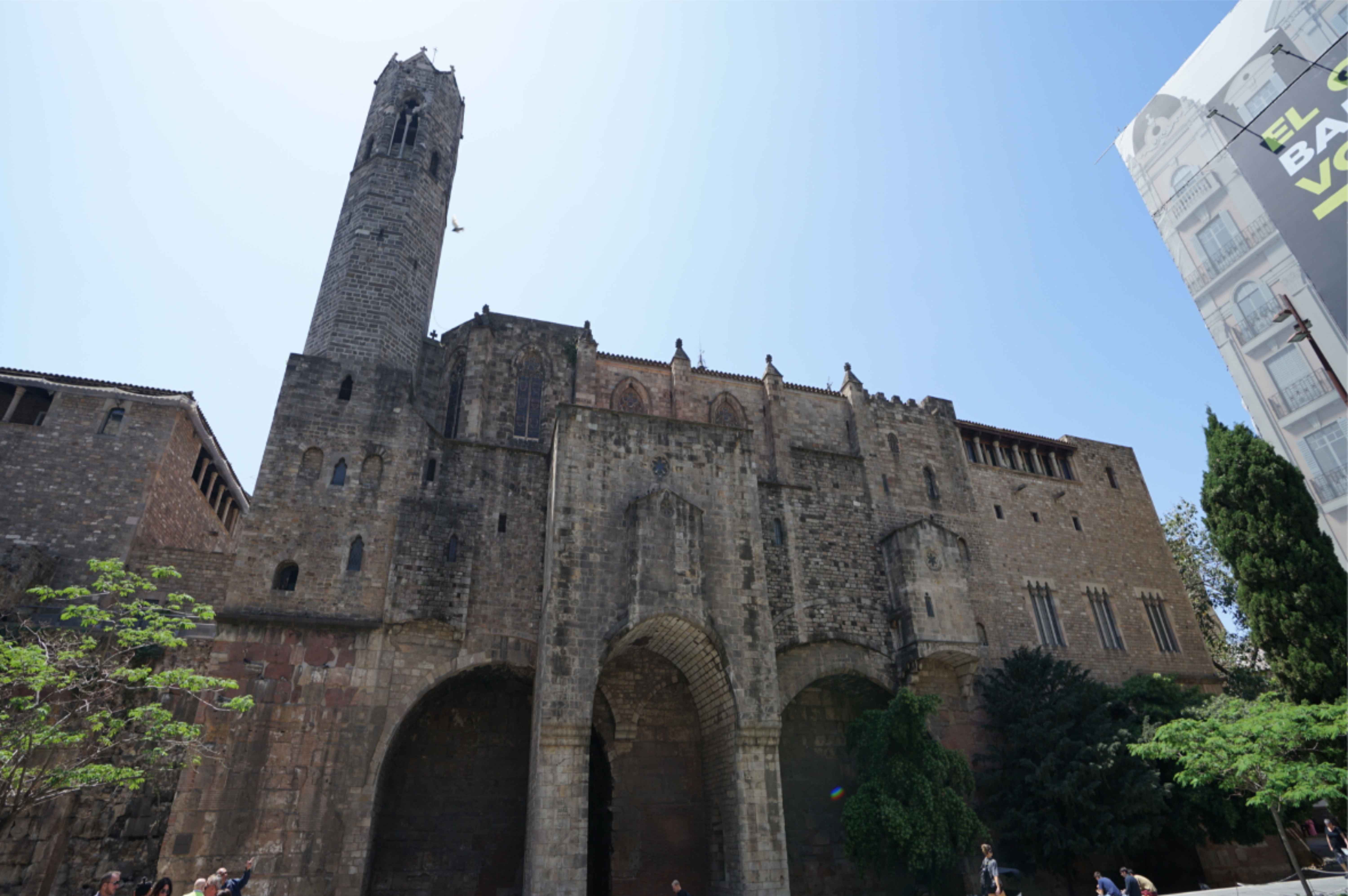 One of the most iconic things you notice when you step foot in Barcelona is iconic architecture. Every street that you walk will have a building that either belongs to Medieval Barcelona or to the Catalan Modernist movement. 
Even Barcelona's urban planning is a major piece for architects. I will not leave you wondering what I mean by that, so I will explain briefly. As I mentioned earlier, Barcelona's first name was Barcelona, founded by Romans in the 1st century BC. The Roman engineer created Barcino surrounded by walls and with a grid of perpendicular streets.
As Barcelona grew in population, they needed to keep expanding the city. During the 19th century, working-class people lived in terrible conditions outside the city center, so a civil engineer named Ildefons Cerdà created the Eixample. 
Cerdà is responsible for Barcelona's main urban grid, although it didn't go exactly as planned. He created the concept of manzanas (blocks); his plan would be to create a 20-square-block district that is largely self-contained, with its own shops and civic facilities, such as hospitals, parks, and plazas. 
He wanted people to have everything within walking distance and with enough green spaces; Barcelona's politicians decided to exploit the concept and created the Barcelona of today with very few green spaces. 
So, that's how Barcelona's urban planning became so iconic, but it is not it. 
On top of that, you have breathtaking buildings such as La Sagrada Familia, Casa Milà, Casa Batlló, Park Güell, Palace Güell, Casa Amatller, Barcelona's Cathedral, the W Building, and more. 
Barcelona's architecture is mainly Modernist and Art Nouveau.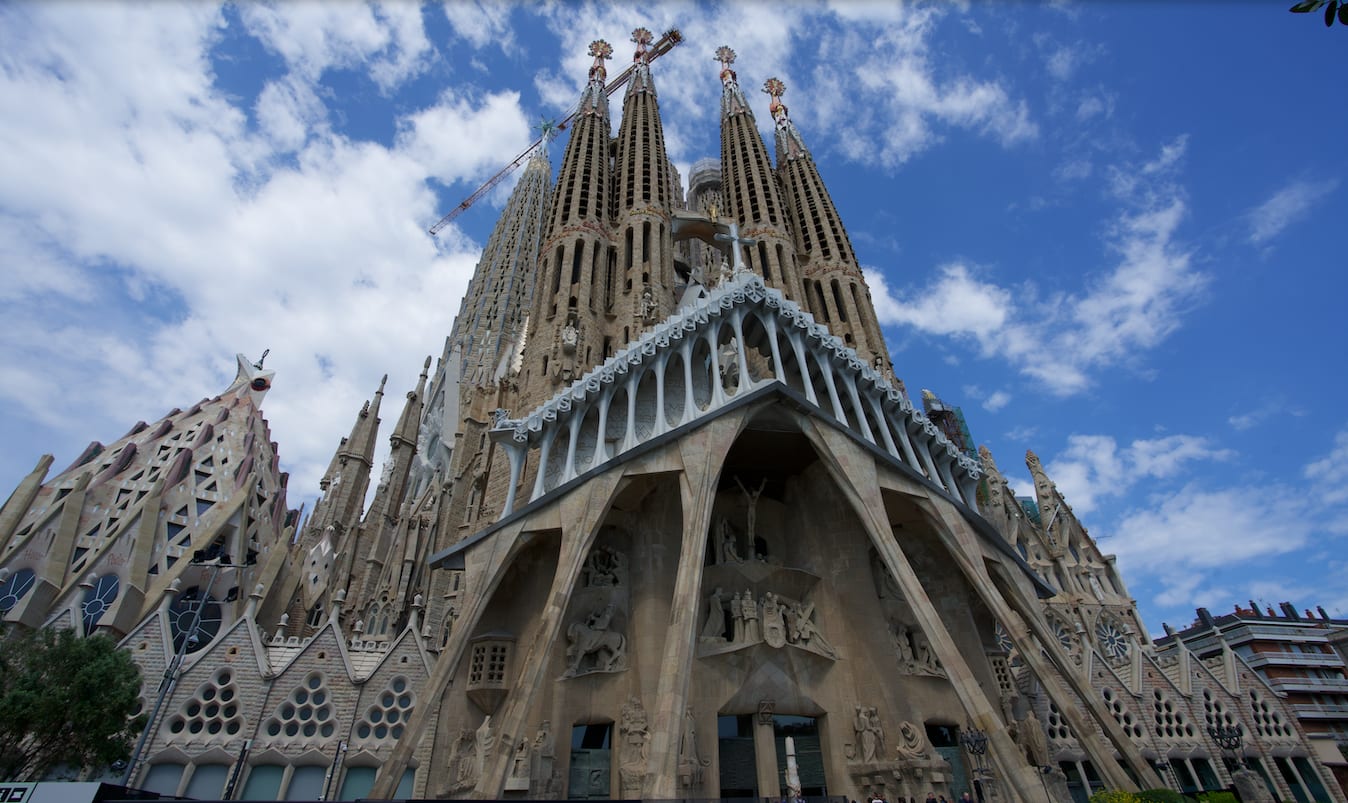 Football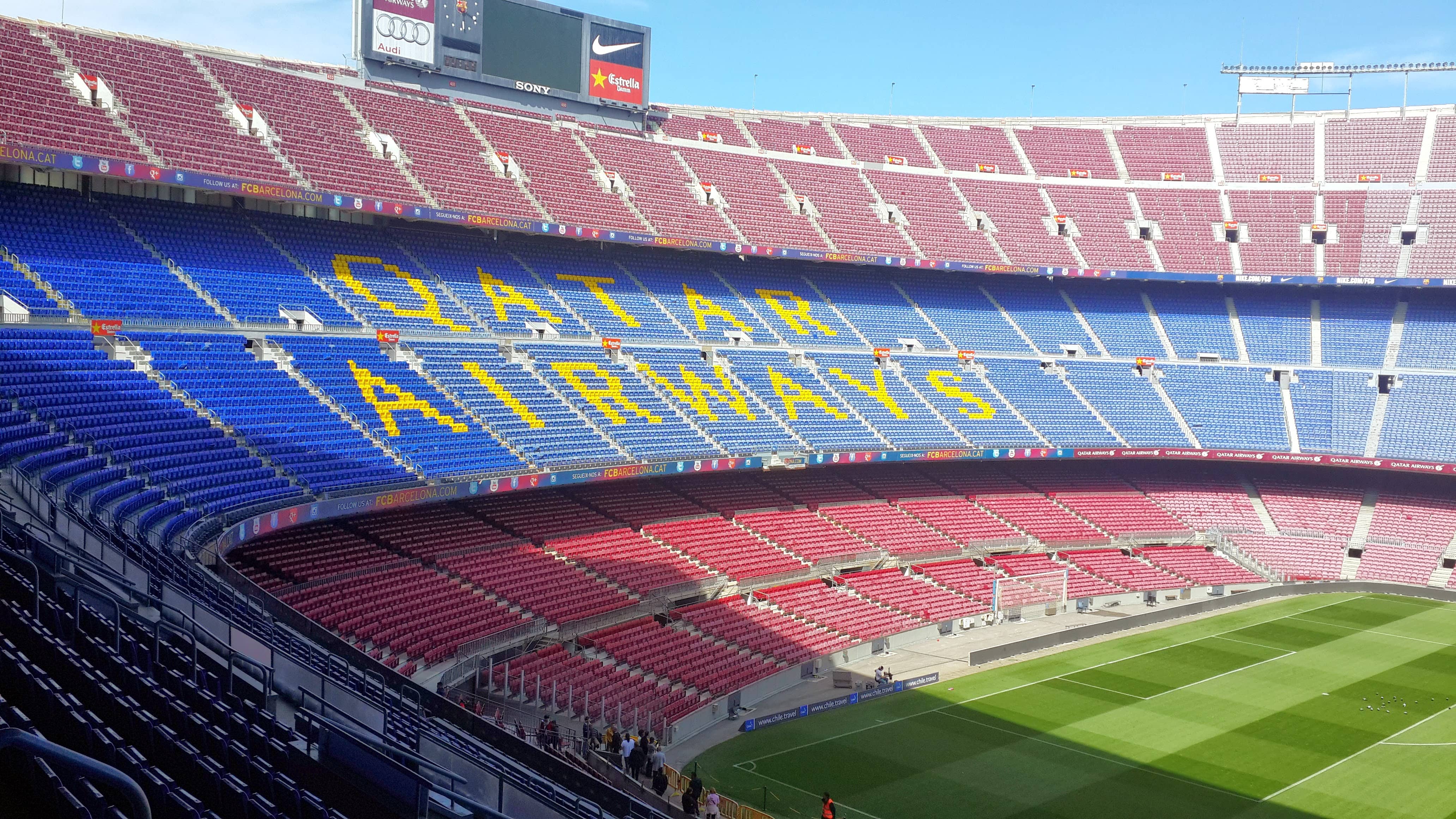 Did you know that Camp Nou, recently renamed Spotify Nou, is the biggest football stadium in Europe?
For years, Barcelona was one of the biggest football cities due to its famous team, Barcelona FC. However, in the past years, the team has lost attention due to their bad luck in the games and Messi's move to other groups. 
Still, Barcelona has other great teams, such as RCD Espanyol, Club Esportiu Europa, FC Barcelona B, and UE Sant Andreu.
Beaches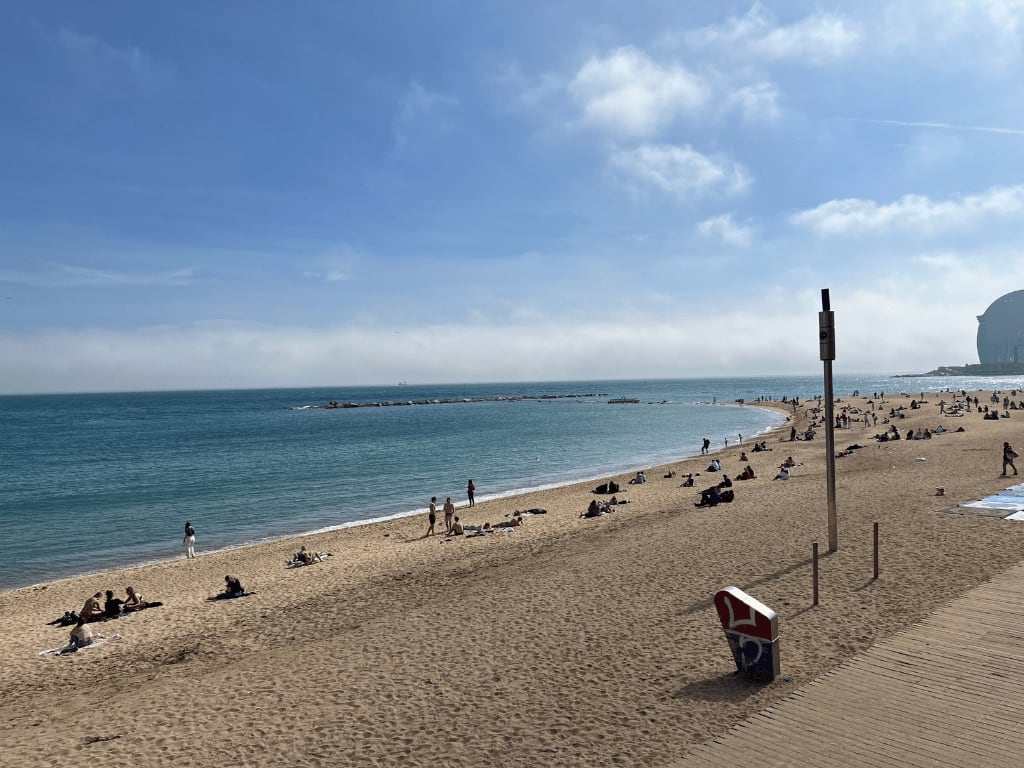 Have you ever heard of the Costa Brava? Well, it is one of Spain's most visited coastal areas, located in the autonomous region of Catalonia. The 
The Costa Brava is famous for rugged coves, crystal blue waters, sandy beaches, and medieval villages. Two of the most famous coastal towns of the Costa Brava are Cadaqués and Sitges.
The most iconic beaches closer to Barcelona are Tossa del Mar, Platja I'llla Roja, Platja Castell, and Platja Sa Conca. 
To know more about beaches close to Barcelona, and beach clubs you can go to, keep reading:

15 Top Beaches in Barcelona & Costa Brava. With videos!
Art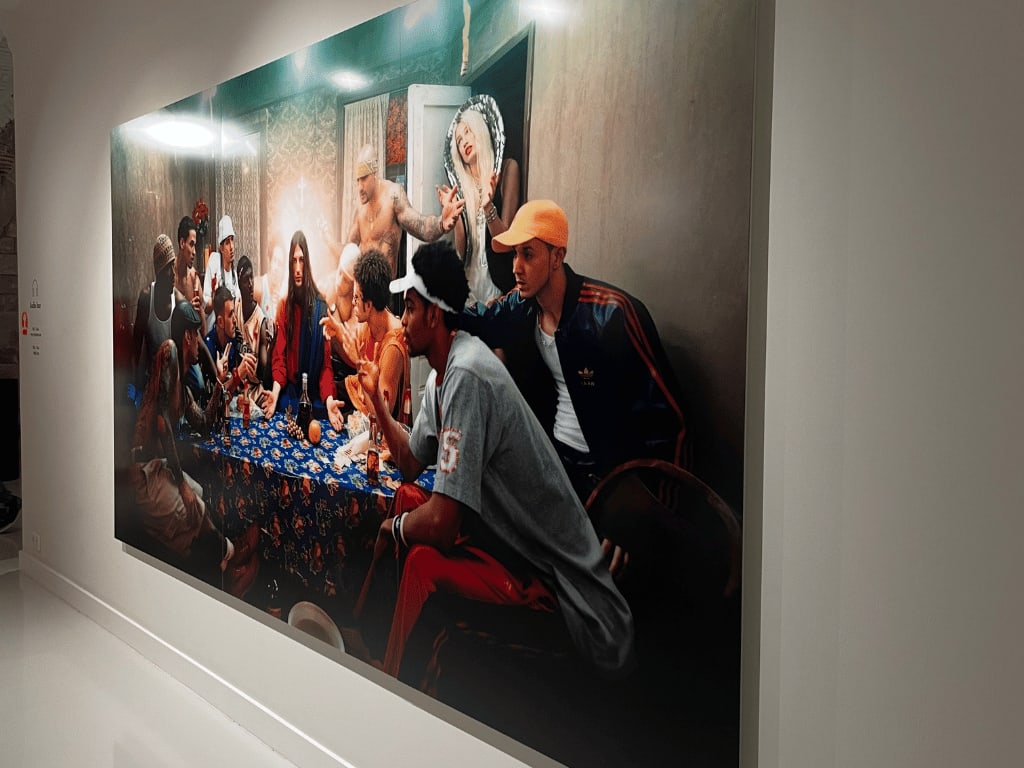 Barcelona's art scene is a testament to the city's rich cultural heritage and its constant evolution. 
From the Picasso Museum to the MOCO Museum, plenty of museums combine Catalan painters with internationally renowned artists. 
Barcelona is also known for being the adoptive home of Picasso (born in Malaga), Miró (actually born in Barcelona), and Dalí (born in Figueres), while also nurtured and inspired by its constant evolution.
Walk through the fascinating streets of El Raval and El Born, and you'll encounter a vibrant street art culture, where every corner seems to tell a story through colorful murals and graffiti. The influence of modernist art is also noticeable in the city's public spaces, with sculptures and installations adorning parks and plazas.
Find out about more museums in Barcelona:
Education
With a mix of high-quality universities, including the Universitat de Barcelona and Pompeu Fabra University, the city has become a magnet for students seeking top-tier education in humanities and technology fields.
Read more about studying and living in Barcelona:

9 Things I Wish I knew Before Studying Abroad in Barcelona
Business & Innovation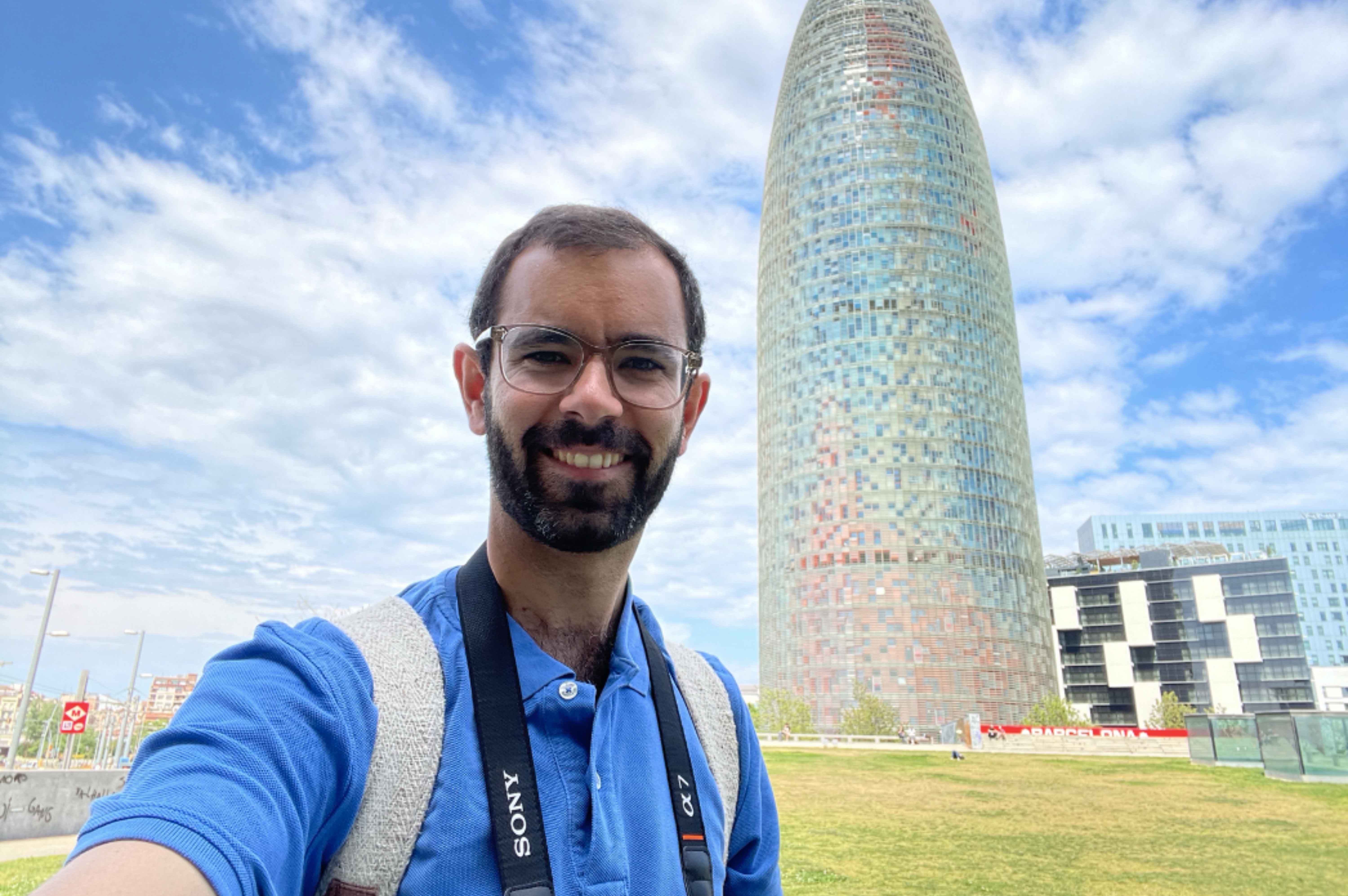 Barcelona's strategic location and infrastructure have transformed it into a hub for business and innovation. The city's technology district, 22@Barcelona, is located in the Plaça de les Glories Catalanes, and it is a testament to its commitment to fostering cutting-edge industries. This district hosts startups, incubators, and research centers, driving advancements in different fields.
Barcelona hosts an array of international conferences and trade fairs, such as the European Block Chian Convention, the Vacation Rental World Summit, the Annual Cybersecurity Conference from Mastercard, and more.
Check out this website if you want to find out about more international events in Barceloba:
Barcelona draws professionals and thought leaders from across the globe, creating an ideal networking and collaboration environment.
Best Time to Visit Barcelona?
Barcelona has warmer weather than Madrid, but that doesn't mean the city doesn't get cold during winter. 
The best times to visit Barcelona would be March, April, May, the end of September, and October. Spring and autumn offer way better weather. When Spring arrives in Barcelona, restaurants and bars take our chairs and tables to the terraces so people can start enjoying later nights along the sun. 
And when autumn comes, the sunshades are replaced by standing heaters that allow people to enjoy the more relaxed afternoons. 
Last year, I visited Barcelona at the beginning of the Spring in March; the year before that, I visited in May and experienced the summer announcement. 
After this experience, visiting in March was way better than in May, at least if you only plan to visit Barcelona and not go to the beach. I could wear fresh outfits without suffering and enjoy some sun rays without suffering the scorching sun of summer. 
I will link you to our featured articles on how to spend each season in Barcelona. Maybe you fall in love with winter activities! Who knows! Continue reading here:

10 Best Activities for the Perfect Summer in Barcelona!

Barcelona in Autumn: 10 Best Activities to "Fall" in Love!

Barcelona in Spring: 9 Reasons Why It's My Favorite Season

Explore Barcelona's Winter Charm: 11 Cool Things to Do

Prepare for Barcelona's Weather: Advice from a local + 7 Tips!
Is it Worth Traveling to Barcelona?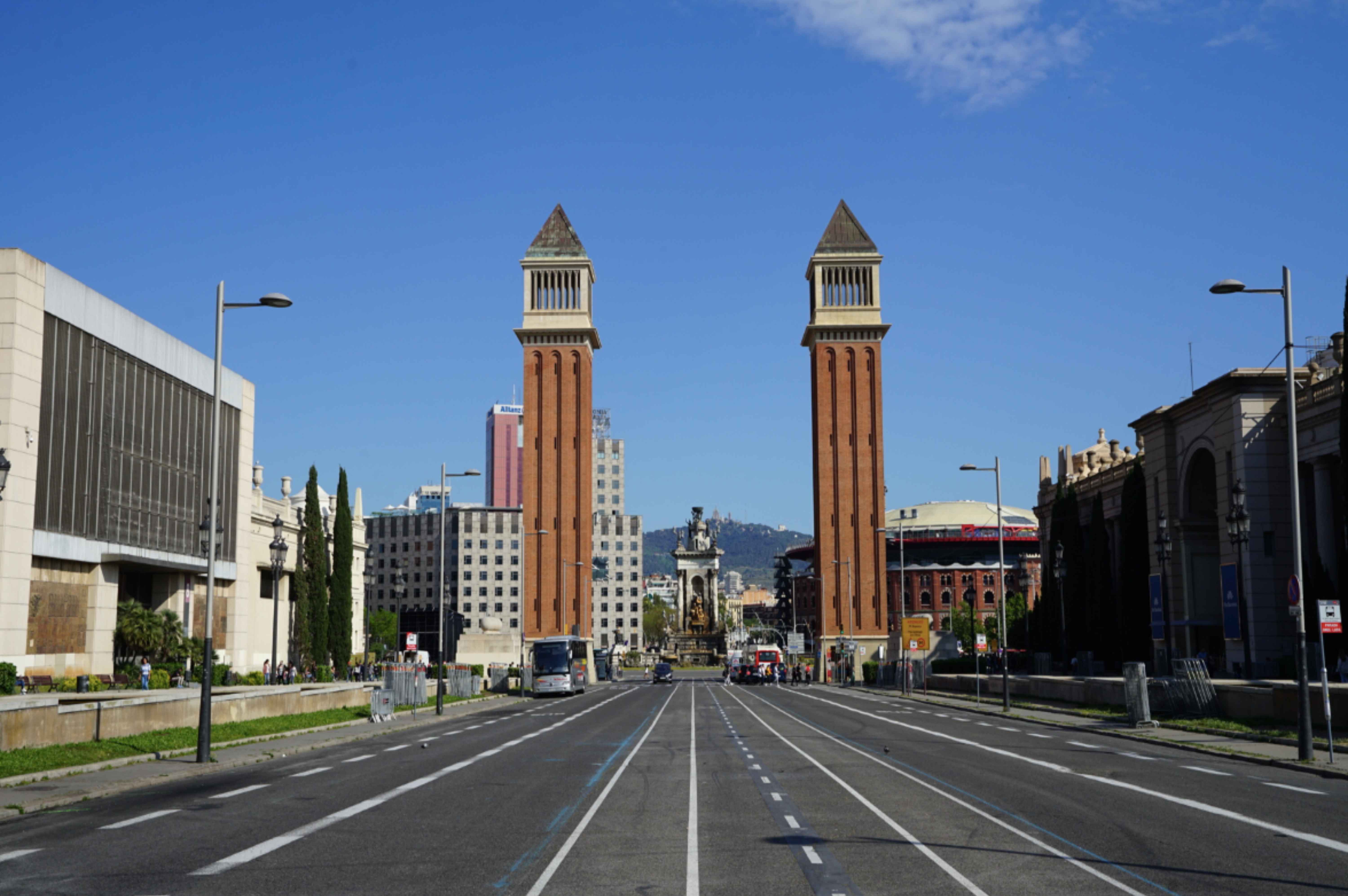 Barcelona has such a unique vibe, landmarks, and landscapes that you can not miss it.
Even if you only want to see it once, Barcelona is a city that will leave you breath taken. The Sagrada Familia, the Recinte Modernista, and the church of the Sacred Heart in the Tibidabo are just a few of the places Barcelona will surprise you with. 
I will link you to articles in which we compare Barcelona to other Spanish and European cities:

Madrid or Barcelona? City Comparison for Expats & Tourists

Paris vs Barcelona? 15 Pros & Cons for Travelers
Barcelona Itinerary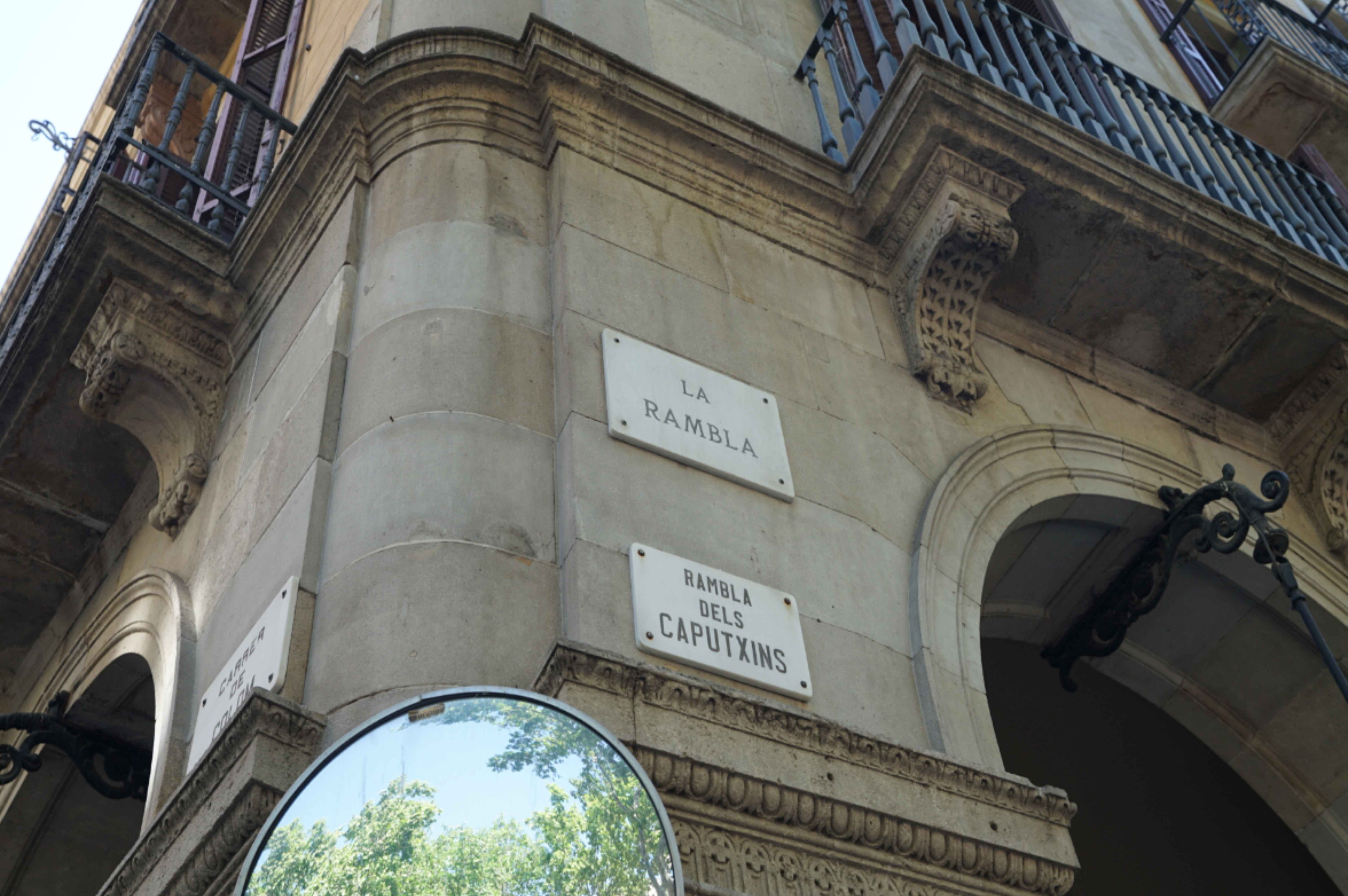 Even though Barcelona is not a big city, it has much to do and see. The ideal amount of days to visit Barcelona is five days as it will allow you to explore the city and get to know it like a local.
With five to seven days in Catalonia's capital, you can fly back home (or to your next destination) with the deep satisfaction of seeing everything. From the most popular Gaudí buildings to a full day on the beach, five days are more than enough to enjoy vibrant Barcelona.
I will link you here to our free itinerary to discover Barcelona, plus eleven more itineraries for you to discover Spain (Barcelona and other Catalan cities included!).
Choose your Spain Itinerary:
1 Day in Spain? 10 Best Things to Do in 24 Hours!
2 Days in Spain: Trip Ideas & Itineraries to Enjoy Your 48h
3 Days in Spain: What's the Best Itinerary for Your Trip?
4 Days in Spain - Best Travel Itineraries for Short Trips
5 Days in Spain: Itineraries to See (almost) Everything!
6 Days in Spain: The 3 Best Itineraries for Your Trip!
7 Days in Spain: The 3 Best Itineraries for Your Trip!
8 Days in Spain: The Best Itinerary to See Everything!
9 Days in Spain: Top Itinerary to See Everything!
10 Days in Spain: The Best Itinerary to See Everything!
How to spend 2 weeks in Spain? 12 Cities & Activities
---
For more information on Barcelona, visit the home page of our city guide and use all our free resources to create the perfect itinerary for your next trip!